All Blogs
Offshore IT Staffing
Offshore IT staffing challenges: 5 Actionable tips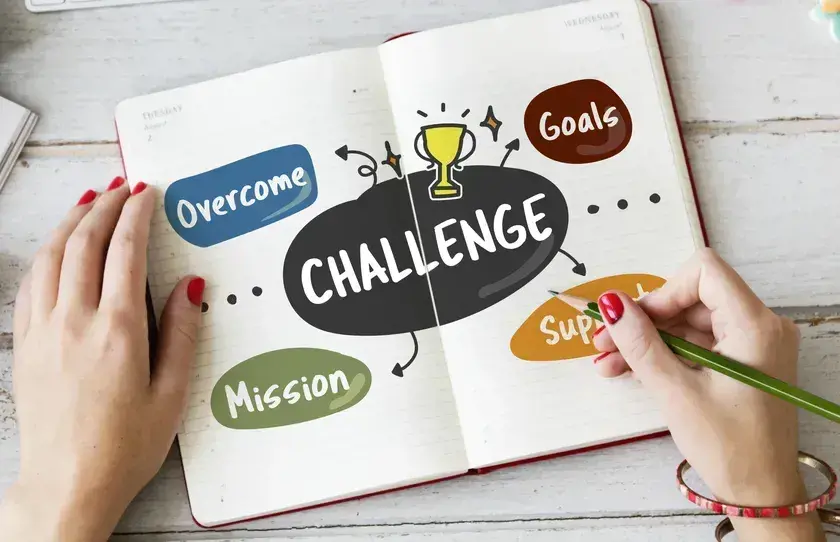 July 25,2019
Why organizations opt for offshoring IT services?
When organizations come to a conclusion based on the fact that they are spending more on recruiting and training IT specialists, and are still getting poor results compared to the rivals, then offshoring IT services seems like a bankable move. Strategically choosing and managing employees from nations known for its specific industry expertise, is offshoring IT services.
What are the challenges they face in managing offshore IT staffing and development?
Logistics go haywire:

The attempt to keep everyone on the same page by coordinating deadlines, meeting and not to forget the timezone get backbreaking and can wreak havoc on the organization's production and management.
Language and cultural barriers:

Cultural differences if not taken care of properly, can harm the integrity and entirety of the project. This is one of the most common offshoring IT problems, leading to a conflict of interest.
Miscommunication:

Not communicating the project details and methodology to the offshore team might lead to undesired results. This is why it is essential for the project manager and the team to be on the same page regarding the goals and expectations.
Tips to streamline the process:
Strengthen relationships with managers and employees:
Communicate:

Regular communication with the offshore team, which includes not just reporting but also being on cordial terms is necessary to ensure a healthy working culture, productivity, and efficiency.
Resolve cultural difference:

A significant part of effective communication is being accepted and resolving the cultural dispute by delegating a mediator/manager as the one ensuring the offshore workforce does not feel left out. Crate and promote a global-minded team culture, which will help you build and be identified as an entity that forges stronger connections despite the cultural differences.
Work on schedule:

Scheduling with the time difference is a big hassle. For this, you can plan by being informed of the significant national, international holidays. You can also schedule default meetings and make sure that it happened regularly to inculcate a habit in the offshore and in house team.
Don't Micromanage:

Micromanaging is perceived as a lack of trust in the quality of work, which adversely impacts the morale of the employees, leading to lack of interest. There's a difference between asking for reports and picking on every move your employees.
Outsource:

Managing a team abroad can take a toll on not just the in-house team managing it 24*7 but also on the overall efficiency of the organization. Why not let a professional third party be dedicated to handle it, fixing any and every issue, minuscule or significant? Outsourcing is, in every manner, a more efficacious solution than taking the burden of managing an offshore team.
Why outsource offshore IT staff?
Offshoring IT staff can be a hassle, with the difference in time zones, the organization being new to this methodology or their restricted experience in adequately screening the candidates, which is why an increasing number of organizations prefer outsourcing the offshore IT staff to a third party like Collar Search.
Outsourcing offshore services help by:
Significantly reducing the labor cost and the recurring cost, thereby ensuring savings. You only have to pay for the services that are being rendered, unlike paying the onsite employees, wherein paycheck goes every month.
Getting your work done from a qualified and experienced professional, which would not be able to find in your country. Outsourcing IT offshore will give you unlimited access to a talent pool, giving your business a competitive edge.
Giving the organization the freedom to reallocate the funds for operations and services that can help attain move a step ahead towards the business objectives and goals.
Drastically reducing the time to market since now the organization has a ready to use workforce at their beck and call to improve the production, making it quicker and more efficient.
Mitigating your worries and allowing you to better focus on the customers. Since you no longer have to focus on the technicalities of the process, you can invest more time and money in marketing, branding, etc. to forge a connection with your customers.
Why prefer Collar Search?
Collar Search's offshore recruitment specialist will make sure that no matter the industry and expertise you are hiring from, you are being provided services only from the talented lots whose credentials will boast of skills and prolific industry experience. Our dedicated offshore recruitment team will find you the best four from the global talent research database, complying to the international standards. Our offshore recruitment team being supervised by dedicated managers will ensure that the from sourcing to onboarding, every step of recruitment is done accurately and in an effective manner.
Get in touch with our Collar Search's offshore recruitment managers today!!