All Blogs
Offshore Recruitment Services
Play It Safe While Sourcing Your Hiring Procedures Offshore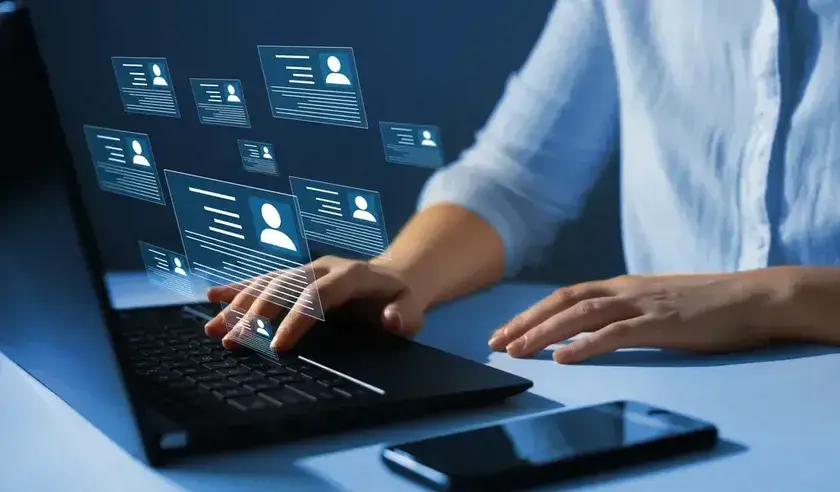 December 01,2014
"Growth and increasing profit can be achieved by playing safe while sourcing your hiring services offshore."
Facts And Reality:
What corporate recruiting departments need now is increased recruiting efficiency at reduced cost. On an average, a corporate recruiter handles 60 job openings at a time. This leads to decrease in quality searches and recruitment. Additionally, many recruiters have corporate human resource responsibilities, which add more difficulty to their recruiting job. It is obvious corporate recruiters would benefit from offshore hiring services getting increased recruitment bandwidth of high quality at low cost.
The wide acceptance of VMS (vendor management system) gave an option to fill brief vacancies at low cost. However, it mostly resulted in low-quality hire. In the meantime, VMS created a way for staffing businesses to provide high quality recruitment services at low cost.
Corporate recruiting department have found a better approach – sourcing recruitment service with an offshore partner. The results are astounding once corporate recruiting departments join hands with offshore recruiting partner. By offshore sourcing your recruitment services can increase hire by 30 to 48 percent and reduce cost by 40-65 percent.
The results may sound tempting and are possible too. Where quality is a matter of expertise, cost completely depends on foreign exchange rates. Both can be found in one place or other. These results are certainly possible, but are not always delivered. Most offshore recruiting agencies are incompatible in providing quality services and are less than being renowned in this domain. So choosing the right recruitment agency is crucial.
The Idea:
In recruitment, most initial tasks involve research and communication. That is, research for candidates by internet sourcing and then communicating them via phone or e-mail. This phase can be effectively outsourced from a low-cost offshore recruitment firm.
Most offshore recruitment companies are based in India, while others can be found in Asian and East-European countries.
Services:
Offshore recruitment services can be divided into two broad categories:
Full Lifecycle Recruiting

Full life-cycle recruiting gives complete recruitment solution via outsourcing. From sourcing to final recruitment, it covers all aspects of recruitment services. Full lifecycle recruiting involves sourcing, research and analysis, administering e-tests, interviewing, salary negotiation, background check, reference check, preparing candidates' cover notes and forms for final submission to in-house recruiters.
Internet-Based Sourcing

Internet-based sourcing also known as candidate screening, can cover initial 50 percent of recruitment task. The offshore recruiting company assists in-house recruiters. It provides assistance at initial recruitment phase, which is the most critical phase of recruitment process and leaves the proceeding, high-value phase, in hands of in-house recruiters. Here, complex and time consuming job is achieved via outsourcing and in-house avails it by employing less time, at reduced cost.
How To Play Safe:
Choosing offshore recruitment company can be quite difficult. Mostly, price is the sole determinant of competition in offshore recruitment companies. This can be risky as it is impossible to provide quality-recruiting services after a specific price point and needs quality curb to a significantly low level.
Hiring an offshore recruiter solely on price base is foolish. Company's capability in recruitment domain is what determines result.
Given below is a checklist in-house recruiters must consider when selecting an offshore recruiting firm:
Trained Recruiters:
When working on low cost, most of the offshore firms cannot afford to employ trained recruiters. Verify doing background check on its employees or ask directly for their bio and make sure the recruiters have received training.
Recruiters Experienced in Doing Business with Americans:
Recruiters who have experience doing business with US based clients know the importance of American business and deliver on committed deadline. Make sure that your offshore recruitment team is good enough to work for you.
Accent of Recruiters:
Yes, the accent matters when it comes to offshore recruitment. Insist on speaking to the recruiters yourself and make sure they are fluent in English and have voice qualities like accent neutralization, voice modulation, voice tone, etc.
Work Process:
Choose the offshore company having well-established work process for recruitment. Verify a company's work process before partnering with it. A devised process that involves new client's requirement, monitoring performance, and tracking recruitment progress is better and wise than mismanaged work process.