All Blogs
Recruitment Recruitment Process
Reasons to Hire A Staffing Agency In A Dipping Economy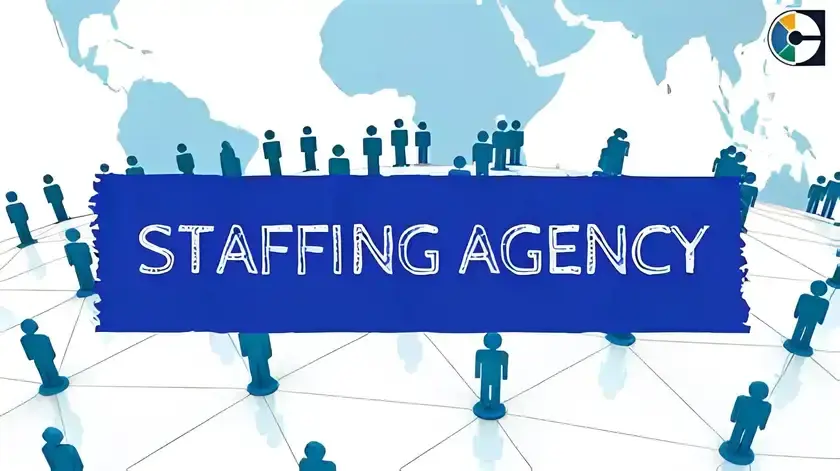 February 26,2021
A staffing agency is responsible to provide quality employees to the organization at the time of requirement. These agencies are the middle-people between organizations and applicants and provide opportunities to be hired by the former party. They are also in charge to allocate the best suitable candidates for the current job opening, by examining and reviewing their skills and qualities. As an applicant, it is a great way to be noticed by hiring managers and enterprises that are trying to connect and find new employees for their job vacancies.
Along with just finding out the number of candidates applying for a vacancy, the staffing agency your business would associate with also help you get refined applications/searches that are right for the part. If your business operates in manufacturing or production, then you can easily find a manufacturing staffing services agency that aids your employee hunt and get the best ones on board.
Manufacturing Staffing Services provide opportunities that are project-based, full-time, part-time, or contractual, depending upon the business requirement. Agencies are held responsible to carry out the interviews, assessment cycle, selection rounds on the behalf of the business organizations due to the following reasons-
The employer company may not have enough time to operate timely hiring,

Lack of recruitment expertise doesn't allow them to obtain quality hiring,

Enough human resources to carry out effective hiring activities.
In addition to traditional ways of recruitment, a manufacturing staffing services agency would make use of conventional methods to acquire more applications and digitalize the process to smoothen the recruitment practice. With the introduction of digitalization, more and more people are connecting on online media platforms, which is getting easier for businesses and staffing agencies to look out for requisite vacancies and job positions.
Benefits Of Hiring A Staffing Agency
Helps You Scale Up And Down Efficiently: A staffing agency is responsible to scale up or down your business operations by planning the recruitment process and initiating recruitment drives only when required. For instance, if the economy is stroking of ill luck and the market is facing a downturn, it is evidently an efficient option to scale down your operations and put aside unnecessary risk. By associating with a manufacturing staffing services agency, you can ensure flexibility in scaling up or down in your staffing requirements, and these agencies know exactly what methods to do in case of a dipping economy.

Saves You From Being Hit By A Time-crunch: At times, when the market experiences a severe hit and businesses fail to cope up with the effects, they tend to reduce their staff drastically in a perception to reduce the overall costs. However, such crunch-time requires effective decision-making strategies to lessen or increase the number of employees, what positions would be relieved temporarily and how to cater to the client requirements with short-staffed departments. Staffing agencies play a crucial role in highlighting the key aspects of qualitative staff, motivating them to project better results, and since the downturn is temporary, they enable your employees to keep running the operations in an upward curve.

Specialized Hiring Efforts: An agency that is functioning your recruitment requirements dedicate ample time to understand and soak in the roles and hiring positions your business offers. Specialized hiring is done for particular roles that demand a certain skill set, experience year as the job description is quite specific-to-detail. They tend to prioritize those job vacancies by putting extra effort and focus on them. Further, since they have expertise in the recruitment field, they take into account their specialized hiring methods to effectively succor the fresh employment. Their unique set of operations can bring in a skillful workforce in less time.

Quality Assurance: Hiring is a complex function, given if the economic condition is not good and there is a dire need to uphold the recruitment standards. Thus, a manufacturing staffing services agency comes into play and efficiently caters to your recruitment obligations. As they have a niche in hiring and screening qualitative applicants, they assure bringing in skillful candidates via a pool of talented human resources. Since they are aware of the market trends and are familiar with your business criteria, they leave no stone unturned while acquiring the right set of employees for your business.
Speaking of a reliable manufacturing staffing agency, we at Collar Search help you outsource your hiring needs and provide quality and quantity in terms of new employment. Our aim is to transform the recruitment process and make it impactful in a way that your business' core operations experience an upward incline. We have successfully taken advantage of the digitalized world as our team of professionals screen candidates from online portals, professional platforms, online media listings, etc.
We ensure to follow a customized approach towards your hiring requirements, create effective strategies and plans to assess any possible backfire. With our services, your business will observe a reduction in cost incurred in hiring procedures, get timely selections and enjoy an improved brand image via a high-yielding productive workforce. Contact us today to book your premium service plan!