All Blogs
Recruitment Recruitment Process Recruitment Process Outsourcing
Recruiting Process: Importance of Empathy and Responsiveness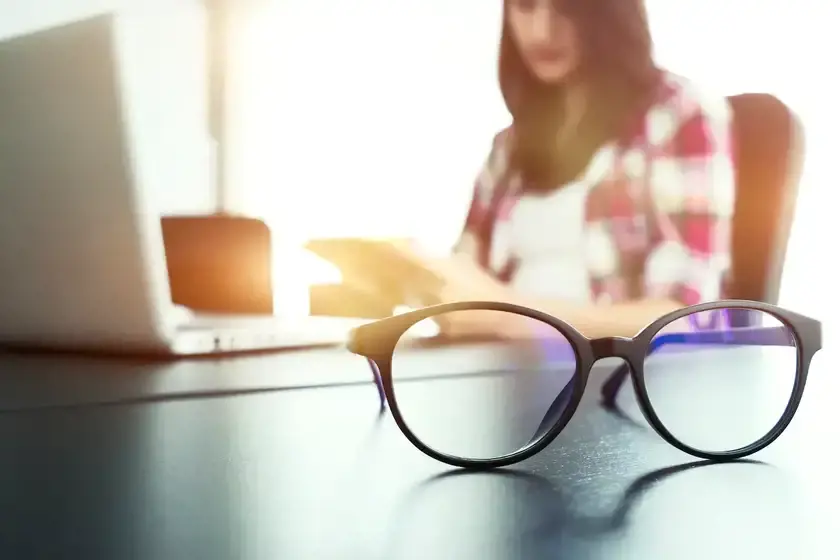 November 11,2020
Understanding a person's feelings and keeping yourself in their shoes for that situation is a very essential factor to help take the next move in the process and identifying the right way to tackle it. Be it for a customer service platform, private business organization, or a recruitment firm, the ability to sense others' emotions is a requisite component. Empathy and responsiveness go shoulder to shoulder if we talk about retaining human resources or hiring them. The feeling must be shared equally and once done, it opens up to a path of compassion, where both the parties feel dependable on each other.
As a recruitment agency, it is necessary for you to focus on a candidate's expectations from your agency so that they provide a positive review of you, either via online media platforms or word of mouth. If you fail to understand your pool of applicants, you may not be able to function properly. Significantly acknowledging a candidate's motive to associate with your agency helps you to realize your business objectives that may be fulfilled via the assistance/experience you offer. Most recruiters are usually perceived as self-seeking and pushy people who shall work if they find their interest in your application request. However, the statement can be factually proven wrong if we consider instances where recruiters who strive to handle an applicant's concern have helped them ease the screening exercise resulting in a successful selection.
Benefits of Empathy In Recruitment Process
It is believed that a little bit of patience, understanding, and gratitude is all that it takes for a fortunate selection. Keeping your candidates happy from the beginning helps build a relationship for the reason that human nature appreciates kindness in testing times, and that positive behavior creates an ethically moral image of your agency in the eyes of the candidate.
Creating a positive impression for the candidate boosts your business relationship and the employer brand can be well uplifted by their constructive feedback. An empathetic recruitment process invites quality applications that help your organization perform better, faster, and much more effectively. Moving forward with a team of professionals and qualified experts ensures a productive impact on your overall performance and earns an edge over your competitors.

Recruiters tend to deal with a lot of different applicants and amongst them, some come out strong onto the recruiters for rejection. That is why it is advised to be cognizant about the candidates you are associated with and offer them suggestions to things they can work upon, make use of effective strategies that help them move past the stage they are stuck at. Reducing the strain off their minds will comfort them throughout the recruitment process, thus ensuring signs of encouragement and moral support.

Often recruiters get agitated over small misplaced details and lack of required information in the CV they get, which results in hard rejection without accurate screening. This surprisingly affects the hiring committee and sometimes qualitative applications slip away unattended. Instances like this could only be entertained in a better manner with a little bit of empathy and providing genuine help to the candidate even there's the slightest possibility of him cracking his way through the screening stage. Lending a helping hand in such situations is also beneficial for your own sanity and chances are that you as a recruitment agency bags appreciation from other job-seekers.

Since we all are a part of each other's support system, for instance, a candidate approaches a recruiter, the recruiter asks for support from his manager, and so on, this becomes a reliant network which if only works together in harmony can do wonders and bring maximal productiveness. Here, empathy functions as a binder that glues all these branches together and eases the procedure.
How Responsiveness Impacts The Success Of The Recruitment Process
A responsive recruitment process means that the information you wish to put out for the applicants is right there and it briefs a lot about your organizational culture, workplace environment, etc. A well-published hiring process encourages the applicants and builds enthusiasm for the job they'd like to get offered. Responsiveness affects both your current candidates and prospective candidates if your recruitment process doesn't really clarify the role and responsibilities of the applicant, it may face direct refusal.
According to many studies, it has been observed that most of the recruitment firms do not feel the need to revert to every application they receive, either they run out of time or can not prioritize them efficiently. This leads to poor candidate experience and further might result in a reduction in the overall application volume. Instances such as a hampered interview process experience, lack of attention given to the employment request, not getting a callback after successful submission of application, receiving a lower offer letter than what was promised, can eventually lessen the pool of interested candidates for a recruitment agency.
Being responsive to every application received would be a difficult task, however, most of the qualified and credible recruitment agencies use strategized tools and techniques to respond to an ample number of applications in a short span of time. By sending out template responses and indulging chatbots to acknowledge a specific query of an applicant, the agency manages to get back to the contenders with required assistance conveniently and in time. Often the first stage applications would require a similar automated response which is easy to convey, but it becomes challenging when the responses demand customization according to what they are in reference to. Nevertheless, technology has made our lives easy and so of the recruiters, so instead of relying on typing such personalized messages, agencies dig in deeper to prioritize and track them with a phone call, along with a general reminder which allows them to retain those applications which may clear the screening and further stages, thus benefiting the organization.
Empathy in recruiting is what makes it a complete process, a foundation that is built upon understanding, patience, and apprehending the candidate's thoughts and emotions that might affect his/her interest in the vacancy announced. Redesign your company's hiring framework and begin with empathy for the receiver. In a way that you would like someone to turn up for your query, support the job seekers to make the most of their opportunities, and let yourself be the reason they'd trust credible business relationships. This is what we do at Collar Search, connect with us and we will find you the best set of employees.