All Blogs
Recruitment Recruitment Process
Recruitment In A Crisis-stricken World: This Is The Right Approach!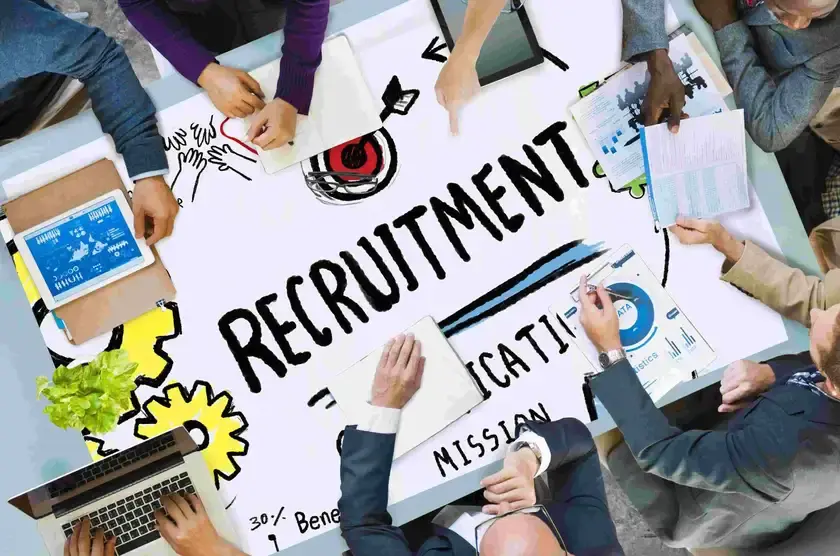 June 08,2021
Recruitment is an ongoing process as businesses require the services of a skilled workforce to enhance efficiency at their end. The process includes acquiring, screening, selecting, and hiring candidates for your organization. Although the process remains unchanged for almost every business, it is altered by the human resources and recruitment outsourcing firms in some situations. For instance, in a situation of crisis, the term recruitment does not only mean procuring candidates, it also has to take care of the safety and emotional wellness of the employees, as well as maintaining the financial stability of the organization. Hiring in a crisis-stricken world is quite tough for recruitment process outsourcing firms as new candidates wouldn't be trained to handle and turn chaotic situations into effective opportunities. That makes it difficult to approach the right candidate.
Recruitment outsourcing is a way to acquire external assistance from firms that hold experience in providing a skillful workforce to other business organizations. The current situation brought with it massive wreckage to the recruitment industry, which most businesses are still making an effort to cope with. Although it has become challenging and strenuous for recruitment firms to look out for outsourcing processes from their clients due to lack of business stability, it is the right approach that makes a difference. The right candidate in such hard times would be the one who could position the benefits of the business on top and convincingly find out ways to produce results.
Here are a few things that make up the right approach for recruitment outsourcing, in a situation of crisis:
1. Adjust recruitment models keeping in view the safety and current trends:
Recruitment models refer to the methods of hiring that every business experiments with to realize the best and efficient type in line with its core operations. Making use of various channels or types of recruitment models in a trial-and-error manner helps your business to evaluate the best option, after taking into consideration the creation of opportunities for employees and objectives of the organization. Having that said, your business should adapt to the global market situations and bring a change in the recruitment style, that aids your company's hiring requirements. In tough times like these, the safety of the employees or prospective candidates should be the topmost priority for a human resources executive. Virtual interview conferences and online technical assessments are currently in trend, where both the employer and the candidate remotely converse and undertake an interview session.
2. Adjust how you find new candidates –
The basic research methods like posting a job offer on online portals, requesting walk-in invitations, etc have evolved in new forms- mass mailing, applicant tracking systems, or acquiring candidate details directly from career sites. It is important to realize what attributes must be there in the prospective candidate that would make him/her an ideal selection. RPO firms follow a basic method to provide your business with suitable candidates in minimal time and effort as they have the expertise to procure the right kind of candidates required for a job role. While your business strives to hire new candidates at this time, you must make use of every effective method to not lose to your competition. Adjust your recruitment methods basis the business requirements and strategize the hiring plan to get the most from the talent-scarce market.
3. Align your onboarding process in line with communicating what comes next –
Once you have selected and hired the candidates, the next step is to focus on the onboarding process, the needs of the new employees, and planning for the near future. In these struggling times, most companies prefer the virtual/remote onboarding process to integrate the recruits into the workplace. It is imperative to communicate the further course of action after the onboarding process, such as encouraging the newly hired to tour the office premises, however, this will only be restricted to the business website, in case of a remote onboarding process. Orientation and team building must be undertaken for employee benefits and providing them opportunities to build trust.
4. Communicate frequently with your partners –
Communicating with your recruitment partners or an RPO is imperative to let them know about your recruitment requirements that might have changed over time. Unambiguous hiring done from your partner's end could be useless if your business does not require the type of selected candidate.
Thinking of consulting a recruitment expert to power your hiring requirements? Collar Search is at your service. Our effective methods of bringing in fresh recruits for your business help you manage your business operations with optimal productivity. We understand the value of quality human resources, which is why we aim for talent management practices to provide recruiting services. With Collar Search, you can get assured results in terms of the right candidates to fill in the positions in your organization. To book an appointment, contact us today!