All Blogs
Recruitment Recruitment Process
RECRUITMENT TOOLS EVERY ORGANIZATION SHOULD INVEST IN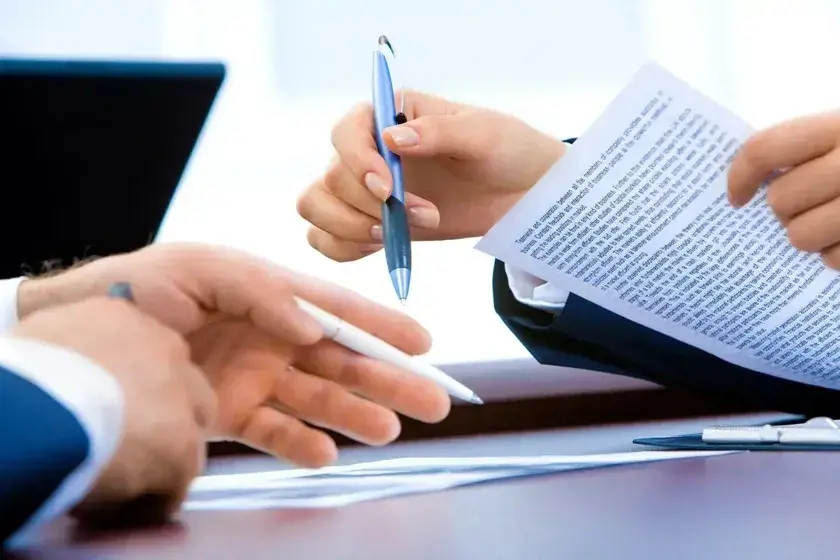 September 24,2019
Recruitment is a task.
Period.
There, we said it!
Every year millions of students are graduating from universities around the world. Add this to the existing pool of the active job seekers and recruiters have an ocean from which they need to find the top talents. Recruiters need a set of right tools and technology at their disposal to be able to find the most suitable candidate.
After all, no business can afford a bad hire.
One ill-informed decision regarding hiring can cost your business in the long run in terms of productivity and weaken its standing in the marketplace. Extensive time, money, and energy are invested in finding the right employees, which can be significantly brought down by staying abreast with and implementing tools and technologies, facilitating quicker and qualitative hiring.
These tools not only save time and money but also yield quicker accurate results without compromising on the hiring quality. In today's post, we are going to discuss some of these proficient tools which every business, big or small, should invest in for maximum benefit:
APPLICATION TRACKING SYSTEM:
Gone are the days of having to track the status of every applicant manually. Applicant tracking systems are a one-stop solution for various recruitment challenges, be it sourcing, testing, onboarding. It helps in streamlining and speed-up the entire recruitment process. Invest in an applicant tracking system that facilitates:
Automated email responses;

Collaboration and communication;

Automated resume screening;

Centralized system for storing resumes and applications;

Analytics and reporting;

Proficient sourcing tool
A well-designed ATS will result in quality hires in the shortest turnaround time, promoting stronger decision making. It will also enhance your candidate's experience who can be kept as a talent pool. ATS also helps in reducing the overall recruiting cost.
SOCIAL MEDIA PLATFORM:
84% of companies are using one or the other social media channel for recruiting their next candidates? Are you? Considering 55% of the job seekers trusting the efficacy of the social and professional networks in helping them find and land a job, it would be a surprise if you are not. Using social media as an active recruitment advertising strategy will strengthen your brand awareness by enhancing visibility. It is also one of the cheapest recruitment tools with the possibility of a higher return on investment. The possibility of response rate with the potential candidates also increase on social media channels. Identifying and sourcing candidates on networks like LinkedIn, Facebook becomes easy.
Wondering how to use social media to attract and engage top talent?
Create tailored strategies for every platform. One size fits all approach can result in bad hiring.

If our target audience is only active on one social platform, invest only in that one, without wasting any time and money on other channels;

Keep your audience engaged by periodically posting updates on vacancies or talking more about the services, work culture, etc.
SOFTWARES:
One of the oldest methods of recruitment, referrals are still as powerful. While the technique is still the same, the implementation has evolved into a software. Instead of sending out an email to the employees, which after a particular time, becomes annoying to invest in an employee referral software. While earlier you had to struggle with the employee referral program manually, the software will automate and streamline the entire process for increased efficiency and higher ROI.
Similarly, there is background check software which you can rely upon for thorough verification of the potential candidates. This software will automate and speed up the process of verifying candidates details such as previous employment, criminal background, educational credentials, which earlier took hours and days to cross-check.
We all are well-aware of the fact that there are many organizations with severe bais issue plaguing their culture. While this is intentional and can only be changed when the ethics of the organizations are modified, unconscious bias is still very much prevalent. Promote diversity and inclusivity in your culture by incorporating de-bias software in your recruitment strategy.
Using artificial intelligence, these tools remove the bias prominent in the organization, because of screening candidate's on the ground of their demographics (age, sex, gender, etc. ). This will help in promoting and thriving a more diverse work culture, which will strengthen your organization's reputation in the industry.
Why should you invest in RPO?
Human resource department already has a lot on their plate with maintaining the work culture, addressing and resolving grievances of the existing workforce, etc. Why burden them with the need of staying up to date and incorporating latest tools and technology when you can hire a dedicated RPO team like that of Collar Search to manage it with an assured high return on investment?
We offer recruitment and staffing services for verticals across the industry- healthcare, IT, offshore recruitment, customized for the business's requirement and budget. Our global industry standards are executed by utilizing the latest tools and technologies, to ensure immediate hiring with the shortest turnaround time so that your business doesn't have to suffer because of lack of quality workforce.
Reach out to Collar Search's representative today!