All Blogs
HR HR Outsourcing Recruitment Process Outsourcing Talent Acquisition Technology
RECRUITMENT TRANSFORMATION WITH BLOCKCHAIN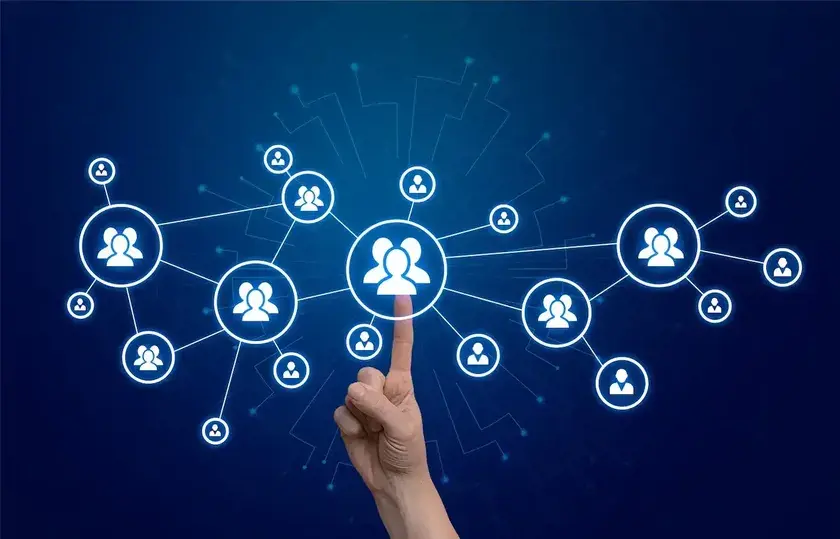 January 23,2019
Upon reading the word blockchain above, the first thing to strike almost every mind would have been, "crypto-currencies." But blockchain is no longer just associated with the finance industry and is seen disrupting various sectors such as gaming, healthcare, politics, legal industry and more. The industry that is promising a higher return on investment if blockchain is implemented adequately is recruitment.
As we know, blockchain is primarily of significance in areas where there is a heap of data and need for validation from a third party. Thereby for enhancing the security in the transactions and eliminating the trusted third party which was required for verifying the purchase.
Unlike earlier where the data would be stored in the individual company's server in an encrypted form, the data is now stored as a block in a public ledger and is only visible to the two parties involved. Blockchain also has one-up the privacy factor by establishing a secure gateway for the transaction and returning the control of data and other information to its rightful owner.
How does blockchain fit in the recruitment landscape?
Recruitment landscape is continuously evolving with the escalating demands for new skill-set. The continuous technological advancement and enhances social media networking has undoubtedly made the recruitment process easy, but there are still many hurdles to a smooth recruitment process such as:
The primary concern is the privacy of data which has further heightened with the last year's Facebook data breach which has put into question the ethics of recruitment which makes use of social media sites like Facebook to gather information about the potential candidate. The trouble here is the centralized data which needs to be fixed to ensure privacy and security of the candidate's information.
Another prevailing culture that is damaging to the recruitment department is a fraudulent candidate. Candidates cheekily lie about their credential, employment history which not only leads to wastage of time but considerable money. What is needed is transparency but not at the cost of the candidate's data privacy breach.
How blockchain can ease the recruitment process?
Blockchain can speed up the background verification process such as identification, verification of the candidate's credentials such as work history, academic certification, last salary drawn, etc can be easily accessed after the candidate permits them. Access to secure, authenticated, transparent and trustworthy data is invaluable to the HR department.
Blockchain can further smoothen the human resource function by facilitating hassle free and secure connection, collection and processing of candidate's information.
Blockchain will also be beneficial to the candidates who are on a lookout for the job but don't want to be harassed with bogus organizations chasing them by the data available on the networking profiles. With blockchain decentralized data exchange, candidates can choose what information should be accessed by which employer, thereby ensuring privacy and security.
While paying the employee electronically is a good practice on a national scale, but the same can be a hassle when payment has to made outside borders as this brings the hassle of changing currencies, tax deductions, etc. Blockchain can facilitate a faster payment procedure when combined with mobile technology and cloud computing to help employers across international borders get paid without any banking intermediary.
Although blockchain application in recruitment is still a developing concept, it has the potential to massively transform recruitment into a more efficient, streamlined and cost-effective department.
It will help human resource team easily connect with the talented professionals by hassle-free searching of data adhering to the security standards, and prospective candidates will be benefited every-time their data will be used to get in touch with them.
Other than simplifying and enabling HR functions to be more effective, blockchain will also help in saving significant time and resources that can be invested in enhancing the existing staff's productivity.
Adoption of technology and solutions should be best left in the hands of a competent RPO agency like Collar Search. Our adroit recruitment experts will strategize, devise and implement an RPO model aligned with the latest technological advancement and per industry standards to make sure that your recruitment needs are timely and adequately fulfilled and you are no left behind in this competitive job market.
Get in touch with Collar Search's proficient recruitment expert, today!