All Blogs
Recruitment Process Recruitment Process Outsourcing
Remaining agile is critical for survival: This is how you can recuperate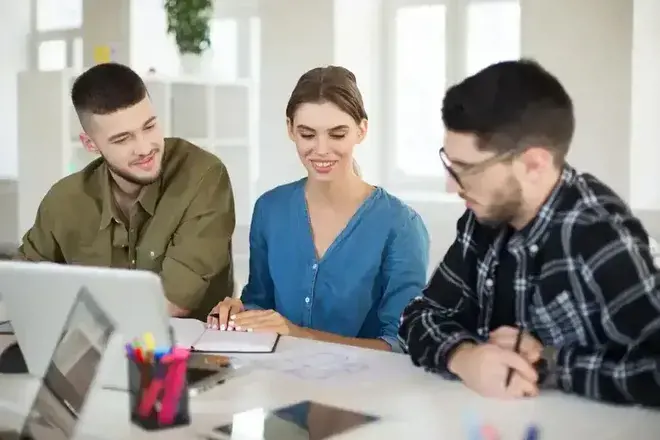 September 28,2020
The recruitment process has been undergoing a paradigm shift lately and if you analyze the modern-day recruitment process, you will realize it is not only about printing ads, going through resumes, and selecting a candidate. There are many things that one needs to take care of while hiring the cream of the crops and currently, being agile is one of the most important traits that is now being applied to the overall hiring process.
For all those people who are unfamiliar with this, agility basically entails using sprints or short projects in order to validate the task and get all the stakeholders to agree to move on to a much bigger task. Simply put, agility can be attained with a feedback control process in which the checkpoints stay in the form of feedback from a group. So, instead of waiting to start over, the firm can validate that the recruiters have an appropriate set of ideal candidates and check if the hiring manager is in agreement by testing all the steps.
So, in this blog post, we will try to understand how being agile can help firms in winning over the growing talent demands and what are the steps being taken by RPOs for facilitating the firms out there.
An overview of the current state of hiring
Before moving into the depths of the importance of being agile in the recruitment process and the role of RPOs, it is very necessary to go through the current state of hiring through different types of recruitment stats for the year 2020.
More than 63% of the employers in the U.S have agreed that they will be moving on with the approach of full-time hiring only. This means that the number of full-time employees is going to keep on increasing in the near future as well.

One of the biggest issues faced by the modern-day market is lack of talent and it is visible in all the industries out there. You will be surprised to know that more than 72.8% of the employers out there are finding it difficult to hire the right candidates in their firm.

There are particular fields in the industries that are currently very high in demand and the candidates of these fields are getting high salaries. This is one of the main reasons why by the end of 2027, more than 5 million IT-related jobs will be added to different industries.

The competition in the hiring process is being expected to increase in 1 year for around 74% of the recruiters out there.

Not all the job seekers out there are active job seekers and that will impact the way businesses recruit candidates. You should know that more than 74% of the candidates out there are looking for jobs passively and you need to consider this point while devising recruitment strategies.
How can being agile help companies recuperate with growing talent demands?
With more than 71% of the businesses from all around the world using an agile approach for dealing with projects, the implementation of agility in the recruitment process shouldn't be a surprise for you. Being agile will not only streamline your recruitment process, but it will also offer you concrete and measurable improvements without burning a hole in your pocket.
Being agile in the world of recruitment means using a particular type of recruitment methodology that involves prioritization of tickets, sprints along with periodic feedback in order to enhance the flexibility and efficiency in the overall recruitment process.
This new operating model in the form of being agile offers a wide array of improvements by taking advantage of continuous planning, talent-focused design, and a predictive hiring process.
For example, by using a predictive hiring process, a firm can easily decrease the time required to fill a position, especially when you are dealing with job roles that are completely new to the firm. In the past couple of years, firms have been struggling with the increase in time taken to fill roles. The median time to fill roles in the year 2018 was around 72 days and that is much higher than the rate of 2017, which was around 67 days. This shows that firms are facing bigger challenges when it comes to hiring for specialized roles.
A more agile approach is crucial as the talent acquisition supports the overall business strategy in one way or another. Without being agile, the recruitment team will never be able to understand the completely new position for which they will be conducting the recruitment process. In addition to this, recruiters will also not be able to mitigate talent supply risks and anticipate changes in supply as well if they will not stay agile with their approach.
Source-Unsplash
What are RPO providers doing to facilitate their business?
Educating their clients on how hiring the ideal candidates can drive their business
If you work with an ideal RPO provider, they will not only streamline your recruitment process but they will also make you understand the importance of hiring ideal candidates. It doesn't matter which type of business domain you operate in, good employees will always fuel your growth and streamline the overall business operations and this is what RPO providers will make you realize. By using advanced strategies along with tried and tested methods, RPO providers will be able to weed out all the candidates that aren't a good fit.
An RPO provider working with your company will not only think about filling the job roles and keeping the talent pool filled but will also focus on how the candidate can prove to be beneficial for the firm in the long term.
Shifting priorities in terms of skills required in prospective candidates
If you will be working on your own then you will only focus on the skills on the paper but a PRO provider looks at all sides of the recruitment process. This is why an RPO provider never assumes that the skill mentioned in the paper is what the candidate is actually capable of achieving. In addition to this, an RPO provider will shift the focus from the experience of the candidate to the performance capabilities.
This is why, aside from the skills required to do the job, RPO providers also go through the other important skills like problem-solving ability, collaborative skills, and much more. If a candidate has all these skills, you will be able to ensure the candidate would not need regular guidance and hand-holding. Even the social skills of the candidate are kept on the list of priority by the RPO providers since it contributes to their potential within the firm and overall growth. Are they able to co-operate with their team members? Are they clear about what they want from others? How often do they interact with each other? All these questions are kept in mind by an RPO provide.
Shifting to remote hiring
By keeping recruitment in-house, you are only able to focus on the options that are available in your city or in your state but with the help of an RPO, you will be able to explore the potential of remote hiring and thrive on its benefits. An RPO provider can design the recruitment process through remote hiring enabling you to select from a larger talent pool which will, in turn, increase your chances of getting the perfect fit.
In addition to this, you will also be able to reduce the business cost on recruitment since remote hiring done by RPOs is more economical than carrying out a full-fledged recruitment campaign. But it is not only the cost that you will be able to save, you will also get away from wasting time on organizing campaigns and use this saved time on the core competency of your business.
In today's era, being agile is the way to go for recruiting practices. Working with an RPO provider such as Collar Search will allow you to make sure you have the best recruitment practices in place. With their elaborate database of prospective candidates and extensive experience of over 12 years, connect with us to help you overcome all your recruitment hassles and allow you to thrive off the advantages offered by them.