All Blogs
HR HR Outsourcing Recruitment Recruitment Process Talent Acquisition
Want To Outsource The Recruitment? Read This First!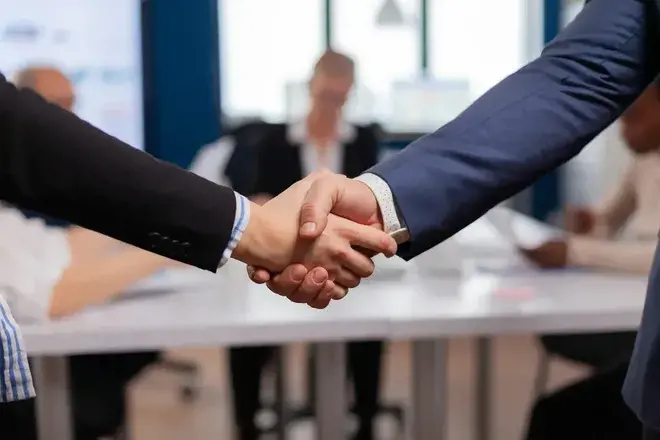 March 19,2018
Any company runs on brilliant strategies and efficient employees. Anything besides these two is secondary. Recruitment process has expanded itself as a complete business in itself. With the establishment of both multinational companies (MNCs) and startups, recruitment has become a separate task in itself.
MNCs need to hire candidates almost on daily basis, so to save on their time and energy, they give this responsibility to an outsourced company. Similarly, a startup can't afford to have a separate recruitment department. It's mostly a company which has less than 5 employees. In such a scenario they go to a recruitment company to hire individuals, instead of doing it themselves majorly while they have no idea how is it to be done. There are many ways that one can have a recruitment outsource company on board. You can outsource all your recruitment or you can bring in an outsourced company when you are unable to manage the high recruitment demand. Alternatively, you can outsource the recruitment on the basis of the on going project as well. Let's have a look at some of the reasons to outsource your recruitment.
Why should you outsource your recruitment?
There are so many reasons which might push an employer to look for an outsourced recruitment service. Since every business is different, it demands distinct tactics as well. The problems are unique and so are the business goals. But as a whole there are some reasons which push an employer to go for an outsource recruitment:
Cut down the cost: Outsourcing the employees will get you your desired candidates in a short span of time. Which is a big benefit to your project/company. It eventually cuts the cost of recruitment as well.
To improve the recruitment: Taking forward from the above mentioned point, you can improve the quality of your recruitment if you outsource it. Experts know how to do it better, in a lesser period of time and lesser amount of money.
Focus on the business: Even if your employees can recruit themselves, there is no guarantee that they will be efficient. Most people are not trained enough to know the right candidate. So you can let you employees focus on the work and outsource the recruitment.
Escalating growth: Once your company has reached a considerable height, you will be required to recruit on a regular interval. It would be a better option to give this task to an outsourced team since there is a fluctuation in recruitment every now and then.
A high retention rate: If you do not hire the right candidate for your job they might leave in less than a couple of months. It results in lost cost and productivity, interrupted workflow and bad workplace environment. The experts know what kind of candidate will fit in your work culture and is best for the job profile as well.
Competitive and coordinative advantage: As a novel company you cannot afford to have a separate recruitment team. It's neither affordable nor feasible. In this situation it's a great opportunity for you since you can have equally amazing recruitment through an outsourced company. It also makes the entire recruitment process integrated, which is an additional quality startups can benefit from.
Advantages of outsourcing your recruitment
If you want your employees to focus exclusively on the business then you should engage an outsourced recruitment company for your business. This way you will get quality candidates for your company, who are fit for your company and profile. This way the employees tend to stay in the company for a longer period of time. At the same time you will benefit from low cost and high productivity as well.