All Blogs
HR Recruitment
Significance Of Outsourcing Agencies and External Staffing Services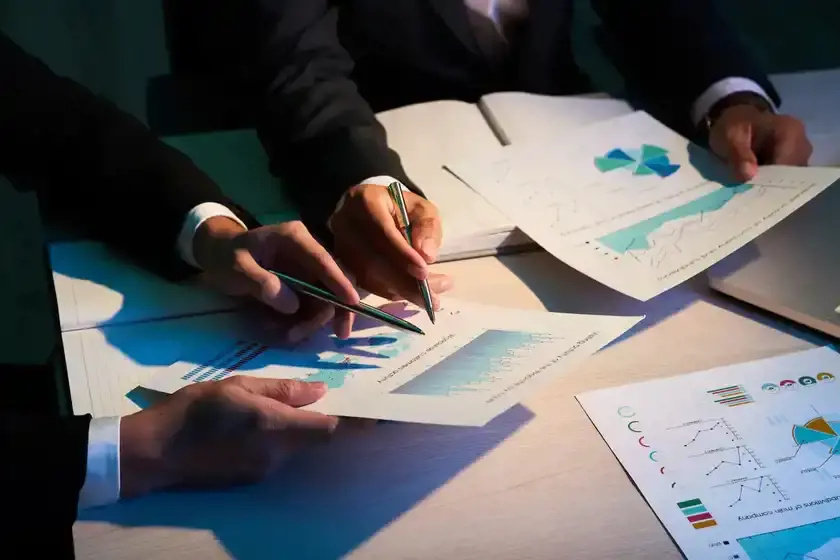 November 22,2020
High-yielding recruitment solutions are one of the prime objectives of any business organisations and being able to match qualified candidates with the available job vacancy in their enterprise is what they look forward to. This is where the Staffing services or staffing agency comes into the limelight as it plays a vital role in providing businesses with the required number of candidates they aspire to enrol to meet the needs of their operational ventures.
The agency acts as a mediator whose main role is to fill in the employment gaps with certified professionals. Let's consider engineering staffing services, in particular. It refers to the process of outsourcing engineers from all over the industry and offering them the most suitable position in your company to do the trick.
The idea of engineering staffing services comes in handy when an organisation has current job openings and want to initiate bulk yet quality hiring. In that case, staffing agencies boost your company's hiring perspectives and save time on essential sub-elements of recruitment function, like sourcing, screening, evaluation, etc. These segments are then dealt with by the staffing services agency that helps to bring forth only the best and worthy candidates. Such agencies are hired because of the fact they contend to save your monetary resources as well as your precious time.
What Competitive Edge Your Business Will Get With Outsourcing Engineering Services?
Hiring isn't merely a task to perform but is instead a responsibility to take care of effectively. Only once there's a constructive plan, your business should fall for the idea of committing to a staffing agency. In the present time, there seems to be cut-throat competition between the candidate applications, which creates a sense of selection from the list of qualified personnel for the same role. Engineering staffing services agency provides out-and-out assistance as to which candidates your company should pilot in, making the overall process a manageable piece of work.
Following are some of the advantages your business shall get if you consider staffing service:
An open pool of available engineers: An engineer that has the limited potential of adapting to change or is confined with the outworn methodologies is not considered an asset for the company. Here, staffing agencies allow you to dig in the pool of versatile engineers who are competent enough to switch as per the situations and work accordingly. Sooner or later, your connection with a staffing agency will pay well since they will help you to explore the market which is offering a wide range of suitable alternatives.

Quick and Effective: The role of an engineering staffing services agency does not only limit to offering qualitative selections but also facilitates a swift course of action; without letting your business pay undesirable expenses. This approach of minimalistic utilisation of resources boosts the company's morale and saves capital funds.

Flexible Method: With an efficient staffing agency working for you and meeting your recruitment needs, your business can duly focus on the core revenue-generating operations, and bring innovative ideas to better their targets and pre-defined objectives.

Categorising The Suitable Attributes: While screening numerous applications over time, staffing agencies get to know the exact sources for the traits your business is explicitly looking for, and that helps them to prioritise those applicants for further screening steps. This way you get the refined qualitative aspects of the candidates without killing time.

Budget: Long-term association with an agency that renders engineering staffing services gradually reduces the pre-recruitment and post-recruitment expenses for your organisation. They smoothen the entire process by handling every cost-related function and ease the burden off the employers regarding payroll evaluation and other provisions.
Many staffing agencies have experienced a lot of disapproval from the candidates stating that the right jobs do not come over with their paths; This might happen due to a lack of effective guidance or an organised engagement plan.
If your business is looking for an efficient staffing agency that adds value to your brand and lets you lead the way with the best-fits, consider choosing us, as we are the finest service provider in the market. If you partner with us, we'd confidently represent your business with crucial engineering support and bring years of professionalism with the people who possess the requisite experience and qualifications.
Our prime motive for rendering engineering staffing services is to facilitate the business organisations with dedicated applicants who have the potential to function as part of a qualified workforce and ensure operational strength via their chores. Incorporating such required staff is what we strive for and what makes us reliable is our attention to technicalities related to quality, performance scale, significant track records, and business statistics. Our substantial services are rendered by a team of great professionals and experts from the industry who recognize your operational requirements and focus on skillfully overcoming the challenges. Contact us today to seek economical yet qualitative assistance from our in-house specialists and put the right engineers at the right place.