All Blogs
HR HR Outsourcing Uncategorized
Signs that prove you need to outsource your HR functions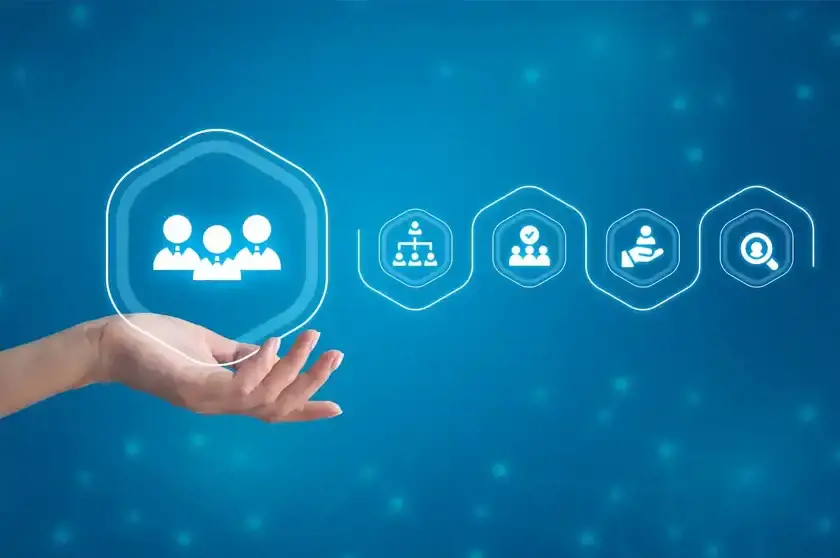 February 11,2021
Human resource (HR) is termed to be one of the most important and valuable assets to any company. Human resources are the ones who bring things into action with their intelligence and experience.
Your HR department plays a major role in analyzing, finding, recruiting, training, evaluating, and assessing the most probable candidates that can prove to be the best assets to the company. They are also responsible to take care of the labor and employment laws that are essential to be complied with at any workplace. In simpler terms, the HR department lays the backbone for any successful business.
Why would you need human resource outsourcing services?
When your business expands and you employ a lot of valuable human resources, then managing the HR tasks like payroll, compensations, and benefits, legal compliance, emotional handling, training, and development, etc. for each and every employee could be tedious and in some cases, an impossible job.
Your business would have to take extra hours to settle your HR-related issues instead of really focusing on further operations and growth. Sometimes your HR department might get burdened to carry all the HR tasks on their own and might end up making some critical mishaps to your company's organizational structure.
Here is where outsourcing HR services come into higher significance. The human resource outsourcing services will act as a contractor between your company and your workforce and will handle all the HR tasks of the hierarchy. They will take care of everything from payroll, reimbursements, deductions, performance management, training, recruiting, evaluating, analyzing, and all the other major tasks that come under an effective company's HR umbrella.
6 signs that prove you need to outsource your HR services functions
Your employees are overworked and still
Acquiring and enhancing resources is the most integral part of any HR department. If your HR management fails to create a structure that powers efficient delegations as per knowledge, experience, and skill then you would definitely have lower results even if your employees are overworked.
Here is where experienced reps by HR outsourcing services will initiate the best strategy to analyze each employee's skill, expertise, knowledge, ability, and durability and accordingly will support the best delegations for the organizations to run smoothly and productively.
The output is not in line with your expectations
If you are expecting results from your employees and they fail to deliver due to the wrongly organized flow of organization and management structure, then you would surely need an HR outsourcing service. They will help you to lay down clear, efficient, and effective measures that can bring out the best in each employee. The HR outsourcing services will help you know what are the instances your employees are most productive at and how can the resources be enhanced.
You are experiencing exposure to liability
Your HR reps should have the understanding to settle bargaining agreements, set hiring rules, run training modules, manage payroll settlements, etc. The HR management should be well versed with your company's financial condition and on grounds, your company can face liabilities in hiring or managing additional employees.
If they oversee and avoid your financial planning, then you should definitely give the responsibility to ones who are specifically experienced and trained in managing such matters along with complying with legal aspects. Here is where you need HR outsourcing services.
If your company is piling up a high number of expense sheets and you are also missing on your seasonal profits, then it is time you look for more efficient budget-saving options. Outsourcing HR services will help you get professional HR services on which you won't have to spend much on training or provide extra benefits.
You can also get contractual-based payment structures and pay only for the services received from your HR outsourcers. Apart from that, you will get the assistance of an experienced and trained team of HR reps that will help you to focus entirely on making more profits from your businesses rather than spending hours on HR problems.
The lines of HR accountability are not defined properly
If your HR management is mainly managed by managers or maybe department heads, you might muddle-up with the proper hierarchy of accountability that is required. An employee might not have a clear picture of whom to report with their problems if they are consulting problems with their reporting managers themselves. This won't just affect the work but also cause major confusion in accountability.
Employing an HR outsourcing service will put forward a simpler and clearer picture in the minds of the employees. The managers on the other hand will also be burden-free of any unsure HR responsibilities they were aligned with.
Changes are hard to implement
Businesses of today need to be dynamic and flexible. If your HR department fails to be ultra-responsive and fails to understand the growing needs of your business, then it could turn out to make you fall way behind against your competitors. Your HR management should be proactive in assessing any change or any needs and respond with a solution quickly. This could be done effectively with the help of human resource outsourcing services.
Final Words
The above are the major signs that come as a warning signal for you to turn your way with HR outsourcing services. The overburdening HR tasks and problems can be easily and effectively managed by outsourcing HR services. It can help you focus entirely on your business and can save you major expenses that will eventually lead your business to grow with better profits.
Collar Search could be your ultimate HR partner to help you overcome all your HR management functions promoting the highest of efficiency and productivity among your valuable employees.
Join hands with our human resource experts today!