All Blogs
Recruitment Recruitment Process
Steps to Choose the Right Recruitment Agency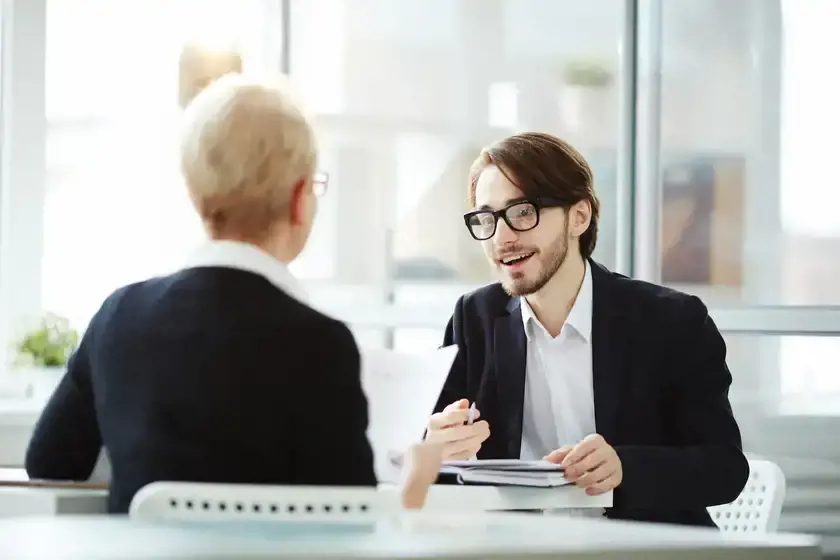 July 12,2021
In today's fast-moving business world where every firm competes to have the best resources on board, the need to seek assistance from a credible recruitment agency arises when you have to sustain the rivalry. A recruitment agency plays an important role in acquiring quality human resources for the client by taking charge of its HR and recruitment responsibilities. Presently, one can find 'n' number of recruitment process outsourcing companies that have dedicated recruiters to fill up positions for your organization.
In simpler terms, a recruitment agency provides a suitable match for your business and handles the different aspects of recruitment, like sourcing, screening, interviewing, and finally, selection. In case your business needs on-demand recruiting services, a resource process outsourcing agency is what you should be looking for!
There might be many instances when a recruiting agency proves beneficial for your business, such as training and development of your existing employees, coaching your workforce to adapt to modern-day technology, etc.
The role of an external recruitment agency is to lessen the gap between the business firm and the candidates and open the doors to opportunities for the right candidates at the right time. In addition, having a recruitment agency working for you allows you to get expert assistance on these tasks, while your management can focus on its core operations. And when your employees are selected via recruitment agencies, your business reaps the benefits of stronger employee-client relationships, as they have a realistic understanding of the working of the organization.
Benefits Of A Recruitment Agency
Well as the above information described a little about the significance of a recruitment agency, let us explore more about it in detail –
Has Complete Access To Quality Leads – With years of experience in the same industry, a recruitment agency has an acquired database consisting of credible applicants that they can analyze and refine from and screen for your business recruitment. Finding an appropriate candidate for the job role in your organization could be a strenuous task but with effective assistance from the right recruitment agency, the process looks less demanding.

Cost-Effective – One of the greatest advantages of relying on a recruitment agency with dedicated recruiters is its quick results in less time and money. By screening and sourcing the candidates via efficient CV lists, and data-driven techniques, a recruitment agency makes it possible for your business to acquire human resources at less cost.

Fuels The Employees Recruitment Law – In a business firm with a diverse workforce and employee culture, it is crucial to give importance to the recruitment law and its rules. A recruitment agency aids your business' understanding of the recruitment law and supports your routine HR operations to avoid any legal convolution.
How To Pick Out The Right Recruitment Agency?
In order to choose an appropriate selection for your business, it is suggested to have a look at some deciding factors that aid your decision –
Determine Your Niche – Your niche means what kind of business your firm deals in; whether it is a manufacturing unit, a security services provider, a data-driven multinational, or a labor factory. Pondering upon these things helps you select a suitable recruitment agency that has experience in the same industry and can successfully cater to your hiring requirements. To determine your business niche, your management should thoroughly look into the operational chores, narrow them down via similarities and evaluate what a recruitment agency would do for those chores, then process the idea.

Check the Recruitment Agency's Industry Presence – Once you have evaluated your business niche, your next step would be to analyze the recruitment agency's vital presence in the corresponding industry/field. Seek out reviews from your competitors or firms that are associated with them. If the agency is well-known, credible, and is linked with those firms that have a similar business type as yours, it becomes an ideal choice for your business.

Check their marketing offerings and reputation – From the prepared list, pen down what these recruitment agencies aim at providing their clients, how they market their offerings, and build market credibility. An ideal recruitment agency must have state-of-the-art marketing techniques to acquire clients from the marketplace and expand its network. With a data-driven website and marketing campaigns, a recruitment agency strives to strategize and secure its reach among other rivals.

Check their Recruitment and Hiring Strategies – Before selecting a particular recruitment agency for your business, it is significant to evaluate its working potential and action plans that it would implement for your business. To ensure this, a business can present mock-hiring demands and monitor the recruitment agency's hiring provided. As far as the hiring strategies are concerned, it is important to have onboard multiple strategies to acquire human resources, and with the help of a recruitment agency, your recruitment goals are met effectively..
Speaking of a credible recruitment agency, Collar Search is your one-stop-shop. With our expert staffing services and a handy clutch on our clients' requirements, we aim to achieve sustainable growth and deliver high-quality candidates to your business. Our staffing experts use high-end, data-driven strategies to procure cost-effectively resources. Contact us today to know more!