All Blogs
Recruitment
The Most Common FAQs For Light Industrial Staffing- Here are the answers!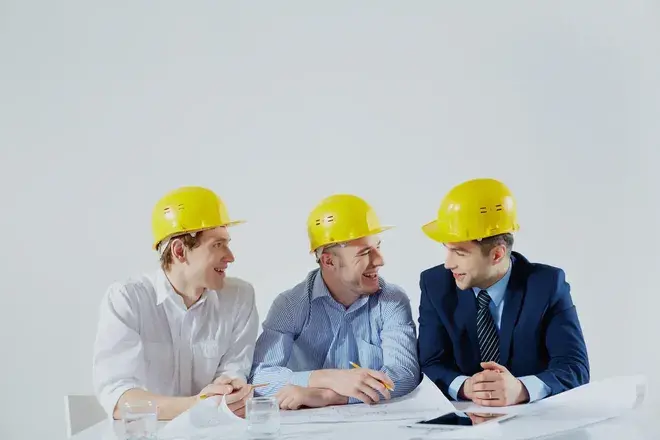 May 10,2021
Light Industrial Staffing refers to a process of hiring a bulk workforce to perform various functions of manufacturing like managing assembly of products, quality check, and control, eliminating packaging waste while creating/constructing a bigger product.
Many big industries choose to outsource their light industrial operations to seek qualified and cost-effective labor that possess basic industrial 'how-to'. A light industrial staffing services agency helps your organization to hire credible employees and operate large-scale production of minor components that are offered to other manufacturing firms that further combine these components to establish a bigger mechanism. The staffing agencies are mostly required to hire human resources for contract-based jobs or contract-to-hire roles. Light industries span across various job manufacturing of products like food packets, electronic items, household/commercial furniture, and whatnot!
Since the main role of the light industry is to mass-produce significantly small components that are required to be assembled by other production units, it is important that its staffing requirements are certainly met. Staffing services in India help your business to procure qualified human resources from various regions and align them for production and manufacturing purposes to meet business needs. Since light industrial staffing is less capital-driven, it becomes easy for the staffing agencies to find candidates who are fit for the role as they are not required to screen them via several conversational rounds.
It is quite important to know the frequently asked questions and information related to staffing for your light industrial firm to make the most of the staffing services in India as miniature production majorly relies on the efficiency of the workforce, rather than that of the machinery or equipment.
What businesses use industrial staffing services?

Mostly every other business requires external hiring services of an industrial staffing agency to provide them with enough quality human resources that can carry on the business operations flexibly. Having that said, businesses that engage in the production of small safety equipment, assembly machinery for warehouses, metal components for setting up operating plants, furniture building, assembly line for electronic items, etc consult staffing agencies so they can strengthen the staffing needs of the business.
How is the industrial sector doing in today's time?

Industrialization has observed a few trends in the current time. The introduction of state-of-the-art technology and qualified staffing units has significantly helped the industrial sector grow. Trends like Augmented Reality, advanced Artificial Intelligence, and secured connectivity are the new market directions where industries try to take over and prosper. However, the share of the industrial sector declined in the past but it strives to recuperate from it by involving in excessive manufacturing, to meet the needs of distribution units and retailers.
Why choose an industrial staffing firm?

A staffing firm agency could help you fill out job roles without you doing the advertisement role. It is significantly a better way to obtain a flexible workforce that is pre-trained for the job and can be easily hired on a trial basis. Before hiring them for the permanent role, it is suggested to meet the staffing requirements and observe if they are perfect for your business. That is why an industrial staffing firm provides you the opportunity to fill in entry-level vacancies and fulfill your recruitment needs
What accounts for growth in the staffing industry?

The growth in the staffing industry relies on one important factor- a flexible workforce. It solely depends on the companies that require the help of staffing industries to provide them a quality workforce at all times, which in return becomes the main reason for revenue growth of a staffing firm too. The staffing industry provides your business with valuable recruits to carry the operations and there remains a mutual growth path for both you and the staffing agency you'd associate with. Since temporary recruitment has shown great response in industrial firms, staffing agencies are therefore asked to provide an efficient workforce to meet the operational needs. This is the main source of revenue for the staffing industry- fulfilling the manpower requirements of other businesses.
Want to associate with an RPO service provider that can fulfill your light industrial staffing requirements? Then you have reached the right place! Collar Search functions as your one-stop-shop for a passionate outsourcing service provider so your business can acquire a quality workforce at affordable compensation. With our team's experts taking your hiring requirements into account, you can surely focus on your business' core operations. We realize the value of extensive labor, which is why we aim to adhere to global hiring standards while acquiring talented resources for you. To know more, check out our website now or give us a call!