All Blogs
Recruitment Process Recruitment Process Outsourcing
Three Most Common RPO Misconceptions Trending in 2019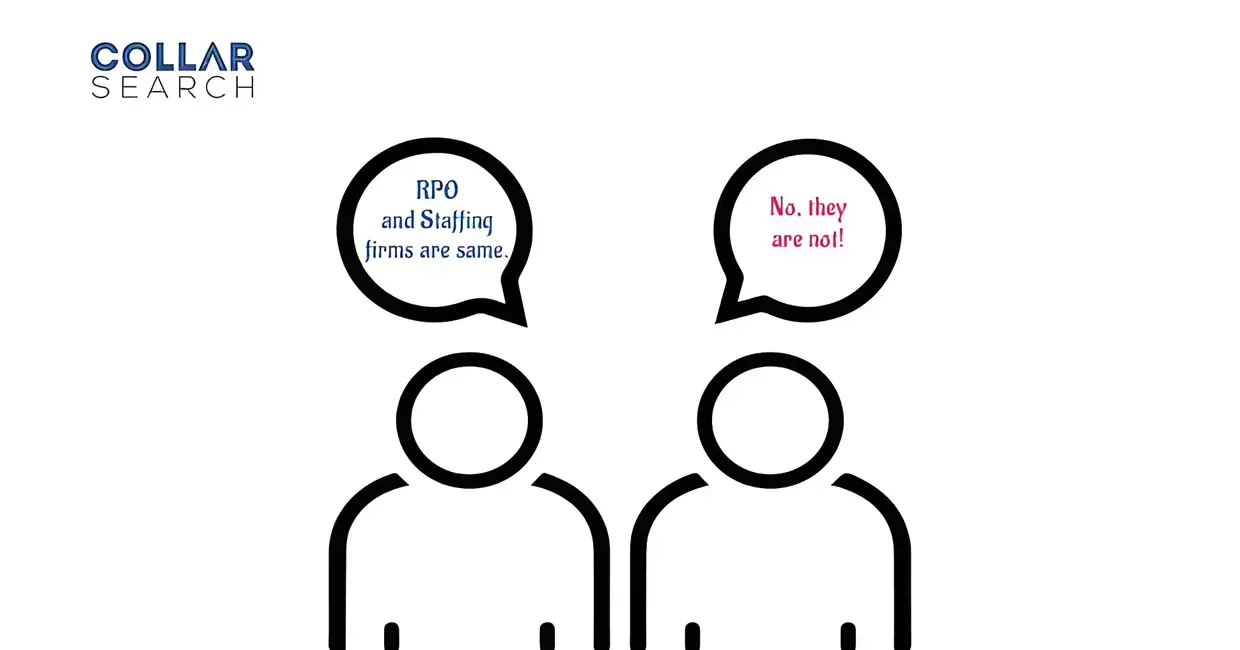 April 09,2019
While the Indian economy is growing at a rapid rate annually, the uneven growth has led to the massive unemployment problem. If the employment growth report by National Sample Survey Office is to be believed, Indian unemployment has touched its lowest in the last 45 years this time.
Organizations are having a difficult time trying to find a suitable talent and simultaneously ensuring that they are not losing out on productivity.
Talent shortage, under qualifications, candidates' unwillingness in making a move are some of the many challenges that recruiters and hiring managers have to face in filling up the positions. Although finding and hiring quality talent remains a matter of concern, the organization can breathe a sigh of relief by hiring a recruitment process outsourcing provider.
By coming into an agreement with an RPO service provider, an organization outsources either a part of or their entire recruitment process, which may include managing the sourcing of the candidates to onboarding them. The RPO market, which is not even three decades old, is now a billion dollar global industry, promising immense growth in the coming future.
A proficient RPO provider like Collar Search will streamline an organization's entire recruitment operation, thereby improving the hiring process and enhancing the overall employee performance.
By hiring an RPO provider, not only does the organization save significant money and employee potential but also ensures high-performance selections and lower turnover rate.
But the limited knowledge in the RPO sector has given way to various misconceptions about the RPO companies that are evolving and escalating over time. Some of the common misconceptions about the RPO companies trending in 2019 are:
RPO AND STAFFING FIRMS ARE SAME:

The scope of service of RPO and Staffing agencies vary on a large scale. Organizations consult staffing agencies to fill up the open positions immediately, be it permanent or temporary. On the other hand, RPOs are like the extra hand that efficiently manage a component or complete functionality of the recruitment operation.




With its involvement and say in the recruitment process, onboarding and offboarding, RPO has the potential to impact an organization' s/employers branding, which is not the case with the staffing agency.




The price model for both is entirely different; with RPO charging monthly/annual fee while staffing agencies charges a particular percentage of the candidates they got placed in the organization.

IT WILL ENTIRELY REPLACE YOUR HR DEPARTMENT:

RPO's don't replace HR department; instead, they help them in being more efficient. Organizations associated with RPO are seen more like a partnership or collaboration, instead of giving the reins of control o an outsider. There's a lot on an HR's plate, aside from recruiting such as managing the workforce, ensuring compliance in the organization. An RPO provider by their side will give them the freedom to better focus on other critical areas, cutting down the inordinate time spent only on recruiting.

ONLY SUITABLE FOR HIRING LOWER LEVEL POSITIONS:

While there is no doubt that hiring for senior positions gets difficult with organizations having to look like they are over-selling their companies to skilled personnel. But when an adept RPO agency, executes a well-devised strategy as recruitment solutions, it leads to the formation of a strong collaboration between the hiring manager for the senior level and the RPOs procurement department. This results in the inception of an effective hiring policy for senior positions.




Now that we have dispelled the trending RPO companies misconceptions of 2019 for you, don't hesitate in reaching out to them for your recruitment needs.




With the market for RPO escalating, organizations need to be vigilant in selecting the one that will be their channel to hiring the best fit for them. Certain factors should be kept in mind when choosing an RPO provider such as experience, industry-specific services, track record, client's reviews, the ease of customization, etc.




Our RPO experts at Collar Search comes with concrete experience to ensure that you get maximum return on investment by finding the most suitable candidate from the talent pool. Our ability to customize and global outreach will ensure that your recruitment terms are met as per international recruitment standards.




You can trust upon Collar Search in strengthening your workforce.