All Blogs
Recruitment
Tips for choosing the best staffing company in India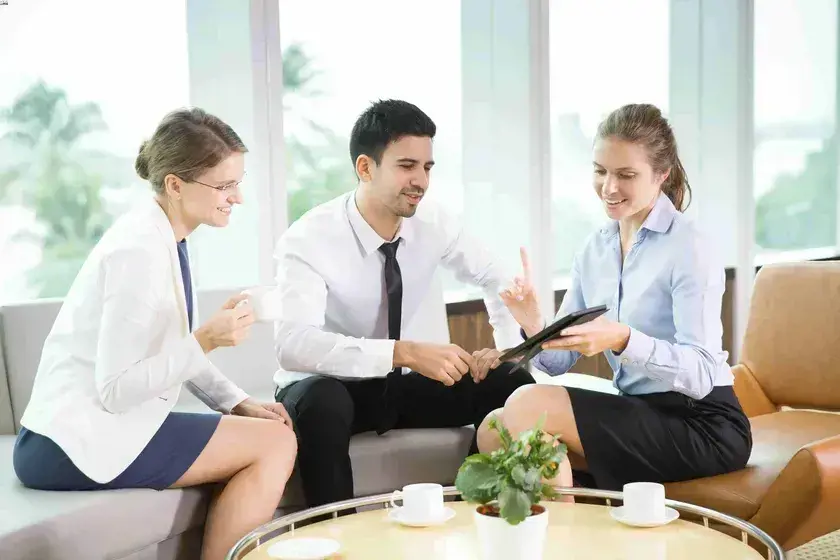 January 06,2021
We must hire, mentor, and retain skilled, productive, and reliable staff. The human resource is the most powerful tool that helps a company succeed. The hiring process can sometimes become time-consuming and not so productive due to the urgency of getting tasks done or lacking resources or data.
Here, a staffing agency is an effective solution. The best IT staffing companies in India can help you identify the best candidates according to your needs while eliminating those who are not suitable.
The next thing to think about is that we have so many staffing agencies that offer services, but how can you be sure that you are collaborating with the one who can cater to your needs? Thus, we bring you some suggestions to consider.
Let's begin!
1.Define your business needs
It is crucial to be as specific as possible about your staffing objectives when initiating discussions about your work. For example, are you looking for a full-time or part-time staff? Will the job role be employment or partnership? Also, mention if you have any unique requirements, including federal or state background checks. Make sure to share this information. Further, you must be sure that the hiring by the agency aligns with your needs and requirements.
2.Check on the experience of the staffing agency
Indeed, past results never guarantee future outcomes, but a proven track record of success plays a crucial role in a staffing agency. You need to know the details about the agency's establishment, which includes the founders' background and client reviews. You can look for records, success rates, and reviews from other past and on-going clients. There is a high possibility to understand their expertise through information provided on their website and other online or social portals. However, years of experience are vital indicators of the agency's past work credibility; it is not the only thing to consider.
3.Check if the staffing agency caters to your industry
There are unique recruiting challenges for every industry since every niche has its requirements. You are longing for the desired good results from your agency; choose one that is promising and has a proven track record in your work or industry.
Most of the best IT staffing companies in India in India focus on a specific niche. While hiring a recruitment agency, you should always narrow down your search to the organizations that work within your niche. Once your needs are specified, agencies will ensure that your hiring needs are always fulfilled. It is good knowledge of skills, personality traits, and education necessary for success, and these agencies will find it for you.
4.Check testimonials
The reviews each recruitment firm has on various platforms like Google Reviews, Quora, MouthShut, and other such review sites or forums are beneficial. You can also visit the company website and go through the different testimonials that the agencies have posted on their site. By doing this, you can eliminate and clear off many doubts about the recruitment firm.
Another effective way is to check in with the companies that the agencies have assisted and learn more about their working and experience and the quality of hiring employees. You must also look out for the retention rate of the employees. Moreover, do not forget to check their social media presence and the different reviews they have received there. You should also ensure if they are associated with any professional association of recruitment or not.
5.Know how they source their candidates
The first thing to do is to gather all worthwhile information regarding the candidates. For example, by reviewing the resumes, work samples, by going through social media or other professional accounts. You can also conduct the pre-employment test to know more about the candidates' skills and abilities. Frequently connecting with the candidates Is vital to building a strong relationship with them. Try to grab the potential talent, which will help in the formation of a long-term relationship with them.
Hiring the right candidate is indeed the most important and complex task, even for the best IT staffing companies in India The quality of the candidates you receive is also related to your relationship with a staffing agency. It is only a capable and experienced company that can prove to be a useful management tool for a business such as Collar Search. However, a bit of investigation and a certain amount of time spent on observation can save wastage of resources such as efforts, time, and money. This will further result in a long-term business relationship.
While staffing is a critical process in any kind of management, the tedious activity is made comfortable due to the aid of the best IT staffing companies in India.Here, at Collar Search, we not only help in identifying employees for organizations but also for the organization's requirements. This, in turn, reduces your burden and contributes to overall productivity.
If you are looking to hire the best talent, you know where to head! Get in touch with us today.