All Blogs
Recruitment Recruitment Process
The Top IT Recruitment Challenges and How To Overcome Them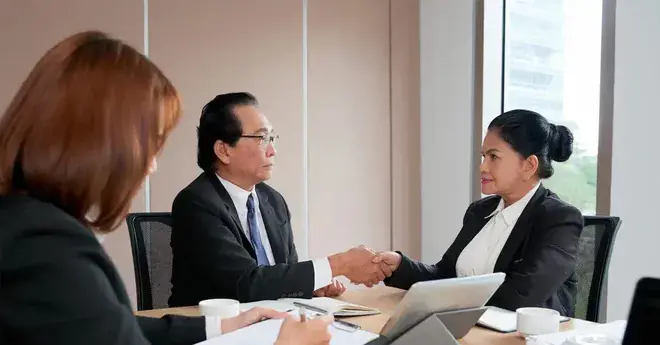 September 08,2021
The job market is a tricky place to be at. It is never easy for either the recruiters looking for the right candidates or the job seekers searching for the most suitable job. Both tasks are equally challenging in their own right and can be quite daunting.
However, presently scales are weighing down on the side of job seekers in the IT sector and recruiters are finding it increasingly difficult to find the best candidate that makes the cut and fits into the job perfectly. With more IT jobs open than qualified candidates available, IT recruiters are facing a number of challenges in filling tech and IT job positions. Let's look at some of the top challenges faced by an IT Recruiter India based, with tips and strategies on how to overcome them for effective hiring and recruitment.
#1: Finding the ideal candidates
Finding the ideal candidate with the requisite skills/qualifications, training and experience, one who is also a team player and would fit into the job role and company culture perfectly, is the foremost challenge any IT recruiter faces. This step can take considerable time and resources. Finding the top candidates and best fits is also a task as there are fewer options to choose from, and many of them may already have been hired.
However, this challenge can be overcome with a well-defined strategy and action. To find the ideal candidates, you can longer wait for them to walk into your door, instead, you need to go out there to find them. For this sticking to a few traditional mediums might not be enough, you might need to go a little out of way by broadening your search on different channels. Plus, you don't need to limit your search to only active job seekers, passive job seekers are often willing to switch jobs if a better offer presents itself, even if they are not actively looking for a job change.
Reengineering your recruitment process and partnering with IT Recruitment Outsourcing services specialising in IT recruitment such as Collar Search can greatly reduce your burden as we do the leg work and get you the best possible candidates from a wide pool of candidates with a multichannel recruitment strategy and streamlined processes. We can not only help you find the right fit but in considerably less time and cost.
#2: Setting yourself apart to attract the clients
Currently, there is a greater requirement of qualified IT professionals than there are interested and available job seekers. Because demand outweighs available talent, it is important to get hold of the top candidates before someone else gets them. Job seekers also have the luxury of weighing different options before settling for the most enticing one. For both reasons, you need to be able to attract the best potential candidates to fill in your job position. For this companies need to set themselves apart and present themselves as appealing workplaces that the candidates would want to join.
Concentrate on making your company an ideal place to work. Offering the best possible salary is essential, but that alone doesn't make the cut for most job seekers who come seeking more than just a salary sum. An open, friendly yet professional work culture, training and career advancement opportunities, benefits apart from salary, are some of the top desirable qualities job seekers look for in a job. Coders and techies may also look for Work-From-Home options or a flexible work schedule.
It's also important to market your workplace and company culture that makes potential job seekers want to join you. Statistics suggest that new-age candidates are more likely to go for jobs with a strong company brand and employer brand. Encouraging Employee branding with these strategies can also help attract talented candidates in the network of the existing employees of the company through referrals.
#3: Staying aligned with manager's demand
As an IT Recruiter India, it's important to liaison with the hiring manager and work as a team towards finding the desirable fit for the job. Therefore understanding the requirements of the hiring manager, such as the combination of technical knowledge, professional and soft skills, experience, formal education etc is essential to be able to find exactly what they want. This understanding can also help build an accurate Job Description to quickly attract suitable candidates.
#4: Working in tight time frames
IT and tech positions typically need to be filled within tight time frames. However, looking for talent and the interview process can take up a long time. Meanwhile, the candidate may explore other options and slip out of your hands. It's essential to take strategic action to close hiring with the best candidates as soon as possible.
A streamlined recruiting, pre-decided time frame and adherence can fasten the process. IT Recruitment Outsourcing is a good way to save time with speedy, streamlined and specialised services and industry best practices. A reputable IT Recruiting Agency India can bring all this much more to the table. By leveraging technology that you may lack, they can effectively attract tech job seekers.
Overcome all the IT recruitment challenges with Collar Search
We at Collar search offer topnotch IT Recruitment Outsourcing service in India with offshore Recruitment teams and experts on our panel that help you find the best talents from the largest pool of candidates. Not only do we deliver quality end-to-end complete recruitment services within time frames, but build strategic solutions that go a long way for your company in meeting your organisational goals. Choose smart solutions for your recruitment with our trusted expert service.
Get in touch with us for your IT recruitment requirements today!