All Blogs
Life @ Collar Search
Training Process Amplifies at Collar Search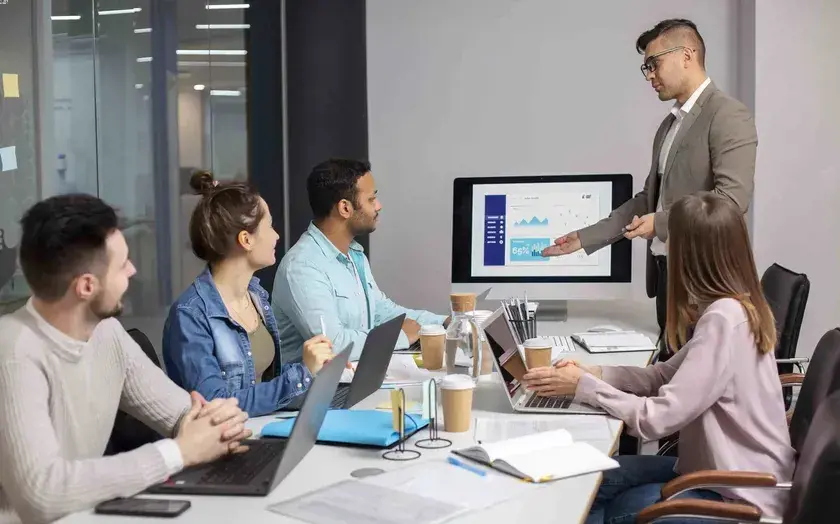 April 01,2016
For the year 2016, Collar Search has branded out a new and effective strategy that will help us to streamline our services and enhance productivity of our workforce. At a time when the offshore outsourcing industry is evolving rapidly, we have a strong focus on keeping our employees up to date for any potential changes.
This month, we held a training workshop to create an intensive educational experience for our employees, introducing our new approach of work. The company has decided to introduce weekly staff meetings, both inter and intra department, in order to improve coordination among the employees resulting in a smoother workflow environment.
We're aware of the fact that a person's soft skill EQ(Emotional Intelligence Quotient) is a crucial part of their individual contribution to the success of an company. Bearing this in mind, we hosted some interactive team sessions to boost the communication and personality skills of our staff
The company also plans to introduce a new Employee Relationship Management(ERM) system in the next quarter, which will automate and assemble all staff related activities under the same roof. This will help in analyzing and optimizing staff performance leading to improved overall productivity.
Here at Collar Search
We trust our core values of employee empowerment and work balance. We encourage our staff to take initiatives and present new ideas to contribute in our projects. Our leaders work hard to create and maintain a healthy work-life balance for our workforce. We believe in providing critical links between talent, assets and ideas — the recipe that drives business growth. Together, we hope to build a better tomorrow