All Blogs
Recruitment Process Outsourcing
Trends that are reshaping the healthcare RPO services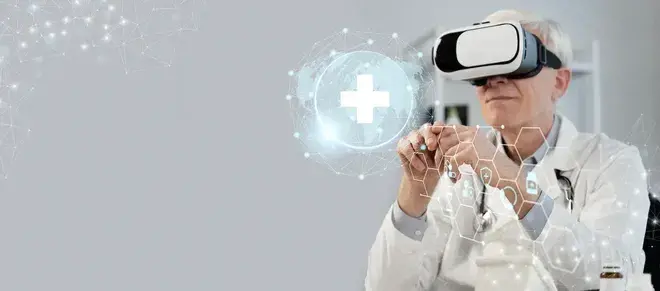 December 18,2020
The influx of digitization has left a significant impact on the modern-day workplace culture and environment. With the competition in every sector increasing to a neck-wrenching level and with the urge to become better as an organization or team, the need of hiring the best talent has increased by many folds in the last couple of years. Well, the same thing can be said about the healthcare sector as well.
When it comes down to hiring the right talent in the healthcare sector, there is no room for error because the life of people is dependent upon the employees they hire. But just like other sectors, even the recruitment process of the healthcare sector has gone through a complete transformation. Because of this, even the healthcare RPO services have been affected, and this is why keeping tabs on these new trends has become crucial for everyone in the healthcare sector.
It is also because of the new challenges and obstacles posed by the healthcare sector that RPO service providers have to come up with innovative ways to keep their services relevant. So, without any further ado, let's look at the trends that are currently reshaping healthcare recruitment outsourcing services.
Immense talent crunch
If you are already related to the healthcare sector, you must be aware of the enormous talent crunch that the healthcare sector is currently facing. And if you go by the data given by some of the top agencies, you will realize that this shortage of talent will keep on increasing with time. A considerable portion of the healthcare workforce will retire by the end of 2025, and this will further widen the void of talent.
According to the Association of American Medical College, the healthcare sector will have to deal with shortages ranging from 61,700 to 94,000. Not only this but with more people entering the 60+ age group, even the demand for healthcare services will increase, and this will require some changes from companies providing healthcare recruitment outsourcing services.
Focus on employee retention
Just like all other sectors and industries out there, even healthcare professionals change their organizations in search of better salaries and positions. But you will be surprised to know that most of the healthcare professionals are leaving their job just because of poor working conditions, long working hours, poor working culture. Even the people running healthcare facilities have realized this, and this is why they are paying more attention to make their employees feel better.
Well, such a type of approach is leading to the wastage of a considerable amount of resources on just keeping the employees happy and satisfied to retain them. This is another trend that is shaping modern-day RPO services in many different ways.
Optimized job boards
Job boards are here in the modern era for acting as a springboard of another revolution in the healthcare sector. Modern-day technological miracles like AI and machine learning have completely transformed the way job advertising is currently working. Now you cannot make job descriptions, job roles, and responsibilities to roam as they need to be highly precise and to the point.
In the modern era, even programmatic job advertisements are being used for reaching out to the best candidates instead of using the old and traditional generic approach. Looking at the current pace of evolution, we can be sure that this trend will further evolve.
Tech assistance
The younger candidates are looking for much more than money while choosing a job. This is why it has become imperative for all the RPOs to make sure that they are offering a highly personalized recruiting process. But this level of personalization shouldn't be limited to candidates only as the same approach would be necessary for employers as well.
With time, more and more firms will be able to use technology for evaluating the culture, background, and capabilities of the candidates.
Engagement strategies
The way firms are now engaging with modern-day candidates is also changing drastically. Now, RPOs are focusing more on keeping the candidates completely informed through better engagement strategies as bluffing around when it comes to informing the candidates is more an option because the internet is there to reveal everything about the company.
Because of the evolution of technology, now digital media is being used to interact with the candidates, and both candidates and employers agree with such a type of approach.
Just like any other sector, even the healthcare sector is going through many transformations, and most of these transformations are a result of technological evolution or change in the talent market. Because of this, new trends are popping up in the healthcare sector, and this is also forcing the RPOs to come up with new strategies.
With time, all the trends mentioned in this blog post will become more influential, and this is why all the companies providing RPO services will have to keep tabs on these trends otherwise they will not be able to remain relevant with their services. Now, if you are looking for a competent RPO service provider, Collar Search is your cue!