All Blogs
HR HR Outsourcing Technology
WAYS ORGANIZATION USE HR DATA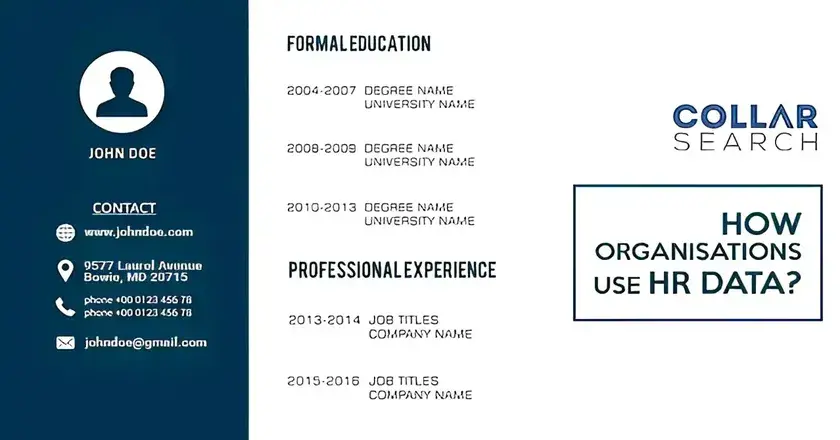 December 29,2018
This does not have to be said again and again, but employees make an organization. Employee's diligence and efficiency decide an organization's standing and future. This is why organizations should do everything in their power to make sure that the employees remain engaged and the retention rate remains impressive. When you see news channels raving about a company's employee-friendly environment, it is the company's HRD making optimal use of the employee HR analytics to make workplace, more connected and relatable to the employees.
The HR data helps an organization make better employee-benefitting decisions. It helps an organization understand its employee demands, grievances better and accordingly transform or evolve the working landscape to ensure maximum employee satisfaction and enhance productivity.
Let us have a look at how an HR team makes use of data and analytics to enhance their decision-making skills and the working environment:
EMPLOYEE MANAGEMENT:
As important it is to hire a talented candidate for a position, so is to give them adequate timely training to ensure their knowledge remains polished. Companies have been making use of HR data to measure the effectiveness of training session and other engaging activities. This helps in determining which training has been the most effective, what all are the gaps that need to be fulfilled and how each employee is responding to the training sessions. This data can be used to filter out the strengths and weaknesses so that in future right candidate's responsibility is given to them an adept mentor so that they can polish particular aspect. Additionally HR data can be utilized to track and maintain employee's performance to boost their morale and contribute towards the company's development.
ADMINISTRATION:
How many times have we as an employee been in the dilemma where we don't understand our benefits or the privileges we can avail? HR data analytics can be adequately utilized to make sure that the benefits are timely communicated to all the employees. This will help in tracking the efficacy of these benefits and how are they being utilized. This will help streamline the benefits communication process and efficiently manage the future benefits per employees needs.
CULTURE:
Referring to the phrase we mentioned above, "news channels raving about a company's employee-friendly environment ….", engaging and motivating culture is what keep the employees satisfied and productivity high. Companies can use HR data to create an employee engaging culture by understanding their needs and wants from the company in terms of the environment, health, safety, etc.
Only professionals holding knowledge and significant expertise in human resource functions and management like those in Collar Search should be trusted with such important tasks. Collar Search's team of HR experts will make sure that every minuscule to a large aspect of human resource function is efficiently managed be it, talent acquisition, training and development, healthcare, compensation, performance monitoring and more.
By outsourcing Human resource with Collar Search, you can rest assured that the implementation of world-class technology will proficiently fill all your workforce, talent management gaps, that will save your precious time and administrative costs, which can be better invested in achieving the organization's goals.
Get in touch with Collar Search human resources experts, today to enhance your organizational skills!