All Blogs
Offshore Recruitment Services Recruitment Process
What are the Best Methods of Eliminating HR Costs in the Manufacturing Industry?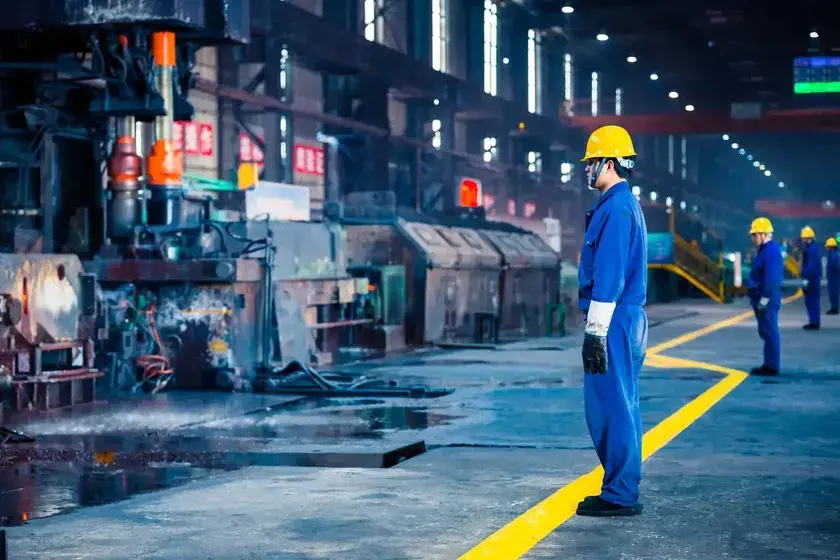 January 06,2023
Gone are the days when recruitment used to be a budget-friendly endeavor for businesses. According to the report published by Society for Human Resource Management (SHRM), the average cost of hiring has gone up to $4,700, and by the look of things (increasing options for candidates, lack of right skill and talent, and much more) the cost of hiring is going to keep on increasing only.
But according to the employers, the total cost of hiring can be 3X of what the Human Resource Management (SHRM) has come up with since there are many other recruitment-related expenses that are not included in the average cost of hiring.
Because of such reasons, businesses are looking forward to different ways of lowering the overall cost of recruitment without affecting the quality of candidates. So, without any further ado, let's delve into the details of how you can bring down the recruitment cost.
Why Hiring Is Costing You More Than You Think?
According to Edie Goldberg, founder of Menlo Park, Calif, the total cost of hiring can be three or even four times the position's salary. This means that if you are going to hire for a job position that pays $40,000, you might end up spending almost $1,60,000 to fill the job simply, and this is just an estimate as the cost can surpass this average as well. This is the main reason why businesses are going to outsource manufacturing staffing in India.
Out of the total cost of hiring, almost 30% to 40% is hard to cost, and the rest is soft cost. Soft cost includes the time managers, and departmental leaders spend supporting HR-related roles in the hiring process. When all such expenses are added to the total hard cost, the total price of hiring will surpass your expectations.
Best Methods of Eliminating Costs in Recruitment in the Manufacturing Industry
Use the Right Tools
There is no need to schedule a recruitment that attracts thousands of candidates, and you end up finding no one eligible to fill the specific role. Plus, when you evaluate a giant base of candidates, you end up spending more money. This is the main reason why companies offering manufacturing staffing services always prefer quality over quantity.
Leverage Social Media
Nowadays, social media has emerged as one of the most powerful, cost-effective, and efficient tools for hiring quality employees. A survey says that almost 71% of the hiring employees agree that social media is the most cost-effective way to hire employees.
Use Bulk Hiring
When you conduct bulk interviews, it helps in saving time for the company and the candidate, and thus, the entire recruitment process becomes cost-effective. Such types of bulk hiring should always be one-way since it allows candidates to respond to different questions at a convenient time.
Apart from this, such types of interviews also allow recruit candidates at scale, thus expediting the recruitment process. Even when you choose a manufacturing RPO company, you can ask them for bulk hiring since they use a bespoke approach.
Automation
All the startups are now making the most of HR software solutions since it allows HR employees to embrace automation. The HR software solution allows HR teams to automate many parts of recruitment, like resume screening, candidate sourcing, offer management, and even interview scheduling.
Outsourcing
Working with a company that offers manufacturing staffing services is the most cost-effective way of hiring quality candidates who are skilled and eligible enough to fill even the most challenging and complicated job positions. In the last couple of years, outsourcing has emerged as a clear winner when it comes to hiring without making recruitment a money-guzzler.
Why Outsourcing Manufacturing Staffing in India Makes Financial Sense?
It is true that when you outsource manufacturing staffing in India, it won't come for free, but the price you pay for manufacturing staffing services is always going to be less than the internal hiring and training process.
In addition to this, any company won't have to go extravagant because of fancy ATS systems or even spend time on training internal resources on how to recruit. The staffing partner you will choose will take care of payroll, compliance, and all the HR responsibilities. This makes complete sense when internal hiring is costing you an arm and a leg.
All the expenses related to tracking applications, executing skills, conducting background checks on potential candidates, and personality assessments will be wiped out from your list of expenses. Still, you won't have to compromise on the quality of candidates hired.
To Sum Up
Recruitment in the manufacturing industry is a difficult process since the candidate pool is diverse. There are many ways startups can tweak and make adjustments to their hiring process to reduce the overall cost without compromising the skill and experience of the candidate hired.
And the best way to do this is to outsource staffing to a third-party expert. We at Collar Search use a wide range of customized those aid companies in improving their workforce. Our team is skilled and experienced enough to address workforce-related needs without crossing the budget. To know about our services, click here.