All Blogs
Recruitment Process Recruitment Process Outsourcing
What Are the Top Advantages of hiring RPO Services for Your Business?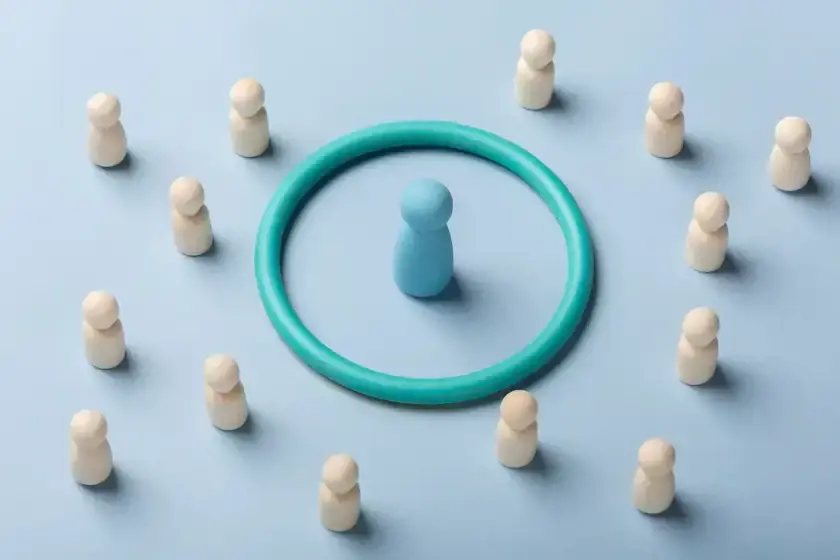 March 18,2020
Recruitment Process Outsourcing (RPO) services, as the name itself suggests, refer to the services provided by a third-party to manage the recruitment function of an organization. Depending on the need of an organization, it can transfer a part or whole of its permanent and temporary recruitment to the RPO service provider.
How does an RPO provider different from a traditional staffing agency?
In simple terms, a traditional staffing agency is responsible for procuring a deserving candidate and placing him/her in the required role. On the contrary, RPOs are responsible for designing and conducting the complete recruitment process on their own and sourcing the candidate from a pool of talent. They conduct their search with the help of different technologies (social media, analytics, robotics, etc) keeping in mind the varied requirements of their clients. Their scope of work includes talent engagement, risk management, compliance management, employer brand consultation, workforce planning, pre-employment screening and more.
Advantages of hiring RPO services
Those who have reaped the benefits of an RPO provider have a clear understanding of the fact that RPO providers bring to the table more than just cost and time reduction. The growing complexities in the talent market coupled with rapid technological advancements have highly impacted the expectations of employers and employees from each other. Such reasons make it difficult for organizations to find and tap the best talent for their posts. This is where RPOs come for rescue for implementing strategic recruitment processes to attract the top talents in the market.
Some of the top advantages of RPO services are mentioned hereunder:
1. Short and efficient recruitment process
Organizations are composed of different departments with different perquisites for hiring a person in the concerned department. Some require an extensive recruitment process to choose the best talents available in the market, which is possible only with an experienced outsource in this field. While on some levels, simple recruitment processes could be sufficient to fill up a vacancy. An RPO service provider will take care of all your recruitment needs and make the whole process centralized. They have the knowledge and experience of every business and every department to deliver the best result for your organization. Consequently, your recruitment processes get shorter and efficient.
2. Scalable
RPO providers can scale their recruitment team up and down, whenever needed to cater to the needs of an organization. There are times when an organization experiences peak staffing season and then there are times when it implements hiring freeze. An RPO service provider can adapt to any situation because they are flexible. They have the experience of dealing with the utmost pressure and yet delivering the best talent at your doorstep.
3. Employer branding
Employer branding plays a vital role in attracting the most deserving talents from a wide pool of talent in the market. Employees are ready to work for top brands in the market even though the CTC package or perks might not be as expected. It is the brand name they want to get associated with. An RPO service provider, with an effective recruitment process, aims to provide the best experience to the applicants. Providing feedback to candidates who do not make it through the recruitment process is one of the important factors that help in advocating a good brand name among applicants.
Moreover, it can help you with taking corrective measures to improve the brand name. It would do so by performing thorough research on your brand and your rivals to point out what you are doing wrong. It would also highlight the features that set you apart from your rivals and use the same as leverage to attract talented employees.
4. Improved candidate quality
Education qualification and experience are not the only factors that make an employee deserving. In today's competitive business world, there are other aspects of a human resource that need to be evaluated as well. The personality of the candidate, interpersonal skills, knowledge of general aspects, moral values, attitude, and behaviors are some of the key traits that should not be overlooked. RPO service providers possess the requisite expertise to analyze all these factors with the help of advanced analytics. The resultant product is improved candidate quality for filling up the vacancies in your organization.
5. Compliance
Organizations need to comply with various acts, rules, labor laws and regulations based on the region they operate in. Some are country-specific, while some are state-centric. Most organizations often fail in complying with these regulations and end up paying huge penalties due to non-compliance. Some also land themselves in penal prosecutions. RPO service providers are experts on these regulations. Ranging from the advertisements for recruitment to keeping records of employees, every task they perform complies with regulatory guidelines.
6. Real-time reporting
RPO service providers will provide you with real-time reporting of each stage of the recruitment process. You will be updated about the number of applications processed, the number of vacancies filled, no. of rejections, pending applications, and all other essential information regarding the process. They will maintain complete transparency.
7. Cost reduction and time-saving:
Outsourcing recruitment processes to an RPO service agency would help organizations in reducing their talent acquisition expenditures. Finding the right talent is no cakewalk, even more so for hard-to-fill vacancies. Without the right strategy and knowledge on how to go about it, one will only end up spending more money than required. RPO service providers, with their expertise, can quickly fill in vacancies even the difficult ones thus saving a lot of bucks on your end. Needless to mention here, that a considerable amount of your precious time will also be saved.
8. Concentrate on core competencies
The time, money, and effort saved on hiring an RPO service provider could very well be focused on performing the core competencies of an organization. The HR department would also be free of the tiresome recruitment process and concentrate on other important HR aspects such as training and development, solving employee grievances, and meeting other expectations of the organization.