All Blogs
HR Outsourcing Offshore IT Staffing Offshore Recruitment Services Talent Acquisition
WHICH RECRUITMENT MODEL SHOULD YOUR COMPANY ADOPT?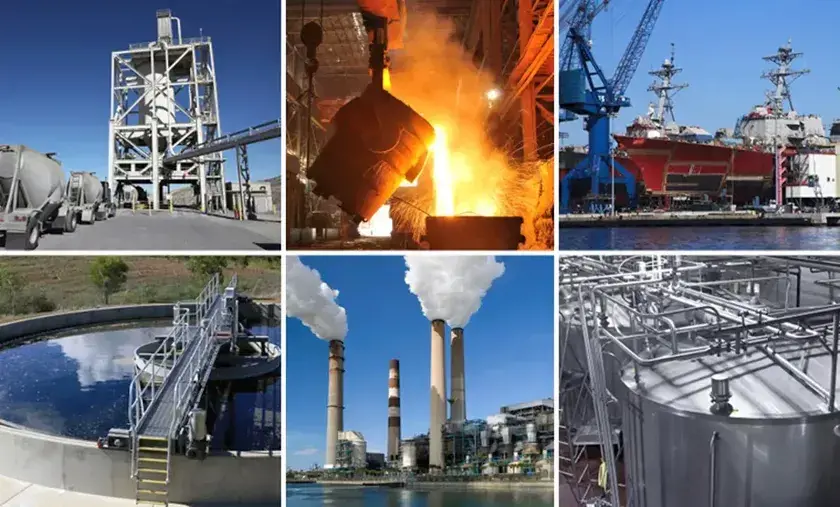 January 23,2019
Thinking of outsourcing recruitment services to an adroit recruitment agency but confused with agencies growing like mushroom making it challenging to decide which one to trust your business's workforce requirement with?
The quality of recruitment is what decides a business's success or failure. Organizations are on a lookout for a recruitment agency that helps them with an all-encompassing recruitment solution and help them create a team of talented professionals that bring their unique and valuable learning to the table.
Now there are a plethora of agencies claiming them to be a competent recruitment firm, but the organizations should be able to make a well-informed decision, which is why in our today's blog we are going to discuss the types of recruitment model that will best suit your organization's structure and requirement:
RECRUITMENT PROCESSING OUTSOURCING:
Now almost every agency tries to put this up their board without realizing the actual work structure that makes an RPO. RPOs are recruitment consultants to which an organization completely gives the responsibility of efficiently managing their recruitment functions. From the sourcing of candidates to recruitment marketing, interviewing, etc, RPO provides comprehensive solutions to all recruitment functions, giving the organization the freedom to better utilize their internal resources for enhancing revenue generation. With an RPO by their side, an organization can leverage from the knowledge and expertise of industry experts, such as those at Collar Search who after profoundly researching your organization will propose a customizable RPO model that will help balance the speed and quality of hire, enhance recruiting scalability, escalate the branding of the organization with cost-effective strategies. An increasing number of companies prefer RPO model for its host of advantages that gives a competitive edge in this dynamic labor market.
CONTINGENCY:
In this type of model, an organization let's all the recruitment consultant know of the open positions and puts forward the skills needed to fill that vacancy. The consultant who provides the best hire is then accordingly paid. Contingency hiring gives access to a massive database of the candidate. It is a relatively common methodology for recruitment now, but there is low assurance of qualitative hiring is, and the risk factor influences the company's payment to the consultancy, which is generally high.
ON-DEMAND:
Renting a recruiter would best sum up this model. An organization hires a recruiter as and when the demand arises and hold the right to remove them when the need is fulfilled. The on-demand recruiters can work independently or can supplement the in house recruitment team to proffer their expertise and speed up the recruiting process. The on-demand recruiting solutions are one of the most flexible recruiting models.
RETAINED RECRUITING:
Organization looking for hiring at the senior management level should opt for retainer hiring where the consultant gets paid specifically for the requirements. This is a cost-extensive model, where the company has to pay the recruiter a fixed amount for every search and a certain percentage of CTC (or as per protocol) for every offer being made.
EXECUTIVE RECRUITING:
Another exorbitant means of recruiting is the executive recruiting wherein organizations reach out to those consultancies that have headhunting strategies tailored for senior level positions. This might seem like retained recruiting, but the compensation involved here is significantly high, and executive recruiting also perform retained recruiting but vice versa is not necessarily true.
In this competitive job market, if organizations do not have the cognizance of qualitative hiring, they will suffer, but burdening the in-house team will adversely impact the efficiency of the workforce and organization. This is why it is advisable to outsource your recruitment requirements to an adept RPO agency like Collar Search and let your staff and internal resources be put to good use by focusing more on achieving organization's goals.
Collar Search proffers comprehensive solutions to a business/organization's recruitment needs be it temp hiring, contract, contract to hire, etc. We tailor our RPO models per your business's requirements. With our RPO model strategies aligned with the contemporary industry standards, we dispense effective recruitment solutions without you having to break the bank.
You can trust Collar Search's customized RPO model in helping you find the best fit that will prove to be a valuable asset and contribute to the business's objectives.
Get in touch with Collar Search's RPO experts,today!