All Blogs
HR HR Outsourcing
Why Having A Strong HR Management Is The Staple To A Company's Success?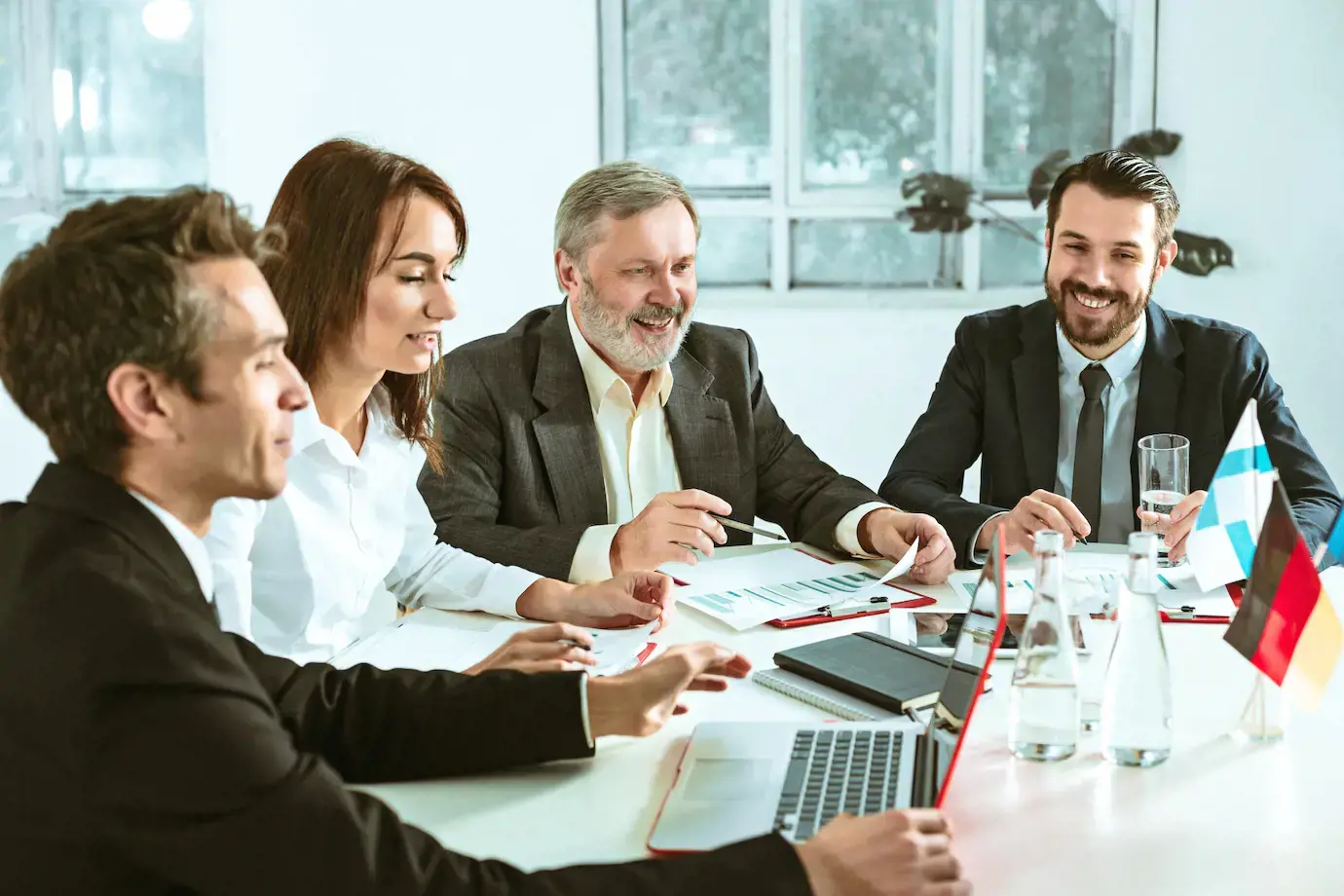 November 30,2022
The new-age HR department performs a wide variety of tasks and is responsible for making employees feel supported, valued, and safe. Exceptional HR management makes sure that the HR department has the right people, processes, and practices in place and it continues to evolve over time.
If you have plans of putting HR management at the top of your list of priorities then you have come to the right place. Ahead, we are going to discuss the meaning, role, and importance of HR management in a successful business.
Human Resource Dept. And What Are They Responsible For?
Human Resource is an umbrella term used to define the development and management of employees in a firm. The most important goal of Human resource is to hire and manage employees while improving their performance and companies lacking in-house talent to manage, hire and improve employees are now shifting to human resource outsourcing services.
The responsibilities of old-school human resource were limited to just hiring and firing but it has slowly evolved over time and now it covers a much wider remit that includes
Onboarding

Training and development

Recruitment

Payroll management

Employee perks

Safety compliance

Employment law compliance, and much more
Why A Strong HR Management Is A Necessity For Every Company?
Managing Company Culture

Since the culture of a company drives employee engagement, staff retention, and job satisfaction while defining business success and since HR plays a crucial role in crafting, implementing, and changing the culture, it is a no-brainer why companies are focusing so much on HR management and even opting for human resource outsourcing services.

Manage Or Improve Company Image

Better HR management improves job satisfaction, boosts productivity, and becomes the key to the success of a company. When word of mouth regarding job satisfaction, happy employees, and boosted productivity spreads in the market, the company's reputation and trust automatically improve.




Even if you are not sure about the skills of your in-house HR department to take your HR management to the next level, you always have the option of human resource outsourcing companies.

Transparency Among Employees & Partners

A company trying to improve HR management always chooses a Human Resource Management Solution and since the data in an HRMS is stored in a cloud-based interface, it is easily and securely accessed by both the admin and employees. This leads to better transparency between employees and the admin.

Data Management & Updates

Whenever a company decides to work with human resource outsourcing companies, they get a secure and easy-to-use HRMS platform and this platform is used by employees to change and update their information and details. All this data is updated in real-time and it saves a lot of time while offering better data management.

Tracking Progress Of Employees

A reliable HRMS solution turns out to be the best tool for the admin to track the dedication and progress of employees. Apart from the absence and presence of employees, an HRMS can be used to track even the work outcome of individual employees. With an HRMS by your side, you will always be just a click away from generating detailed progress reports of every employee.

Managing Confidentiality

Confidentiality is the biggest issue for most businesses- right from enterprises to startups. The employees-related data is of vital importance and if landed in the wrong hands, can turn out to be a catastrophe for the business. But with a powerful HRMS solution, this issue can be easily settled as it comes with multiple layers of security that keep the data ultra-secure.

Business Communications

The way a business communicates is ultimately defined by HR and since communication is the key to the successful operation of any company, ensuring your company has great HR management becomes obvious. Improved communication wipes out the chances of misunderstanding and it even boosts employee engagement while nurturing client relationships.
Hire The Best RPO Firm To Handle All Of Your Business-Related Operations
Everyone knows the importance of having the best team of HR professionals but since SMEs don't have the luxury of hiring a dedicated HR workforce, it is common for them to wear multiple hats. This mostly ends up in juggling a lot of tasks and often failing at the same!
Outsourcing HR needs allows businesses to let professionals take care of the HR department while the business leaders concentrate on fueling the growth of the business. Having someone to look after every aspect of HR management without hiring a dedicated HR workforce, allows SMEs to keep the firm compliant and employees more engaged and motivated.
One such company that you can always rely upon when it comes to outsourcing HR is Collar Search. The innovative, smart, and updated methods used by Collar Search allow you to get rid of every industry-specific HR management challenges and help your company to thrive on a skilled, satisfied and happy workforce.