All Blogs
Onboarding Process
4 Ways to Tell it is Time For Employer Onboarding Process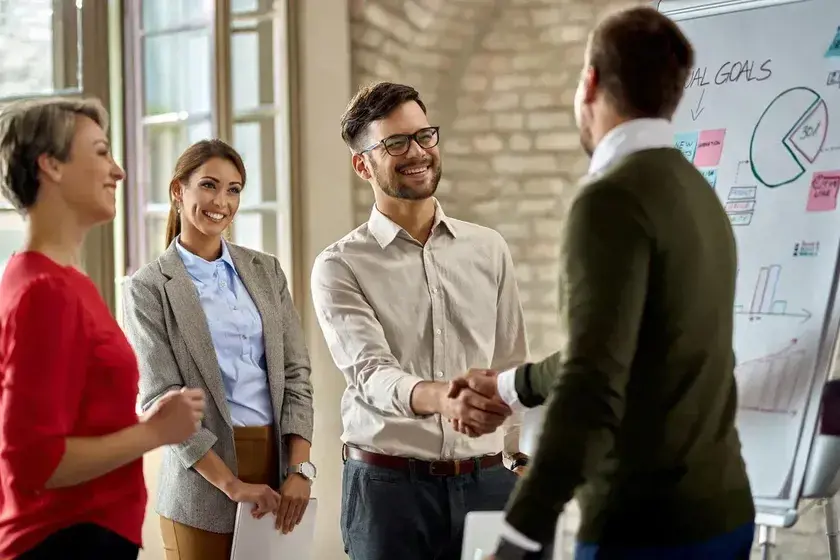 March 11,2016
The world of recruitment has been witnessing a new trend in recent years. Employees, especially those who are good at their jobs, continue to skip from place to place and rarely stay with the same organization. To lay it out for you, something is broken in the system we use, and we need to fix it. The aim is not just retaining top talent; it is to stop the bottom line from being adversely affected.
In an increasingly tough market where cut throat competition is the norm, there is no room for repeating mistakes that lead to workforce troubles. One of the problems that has been identified in this regard is onboarding – the process of welcoming employees into the social structure of your organization and clearly defining expectations and goals.
Read on to learn the top 4 signs that indicate you need to transform your employee onboarding process:
Providing On Job Training & Hiring Cheap
Guess what the latest research shows? Nearly 70 percent of companies providing on job training to new employees are setting themselves up for financial disaster by over investing in an area with diminishing returns. Let's face it, you may save some money by hiring an inexperienced worker, but the amount of time and money spent on training them – and perhaps covering an expensive mistake – far outweighs the benefits. Instead, you should consider hiring more expensive but more experienced people who come ready for the job.
Not Providing Direction
Nearly a quarter of all workers feel they don't know their duties or goals well enough in the first 3 months at a new company. More than half of all companies admit not setting any clear objectives or milestones for new hires, which allows people to fall into habits which reduce productivity. Some employees can even become frustrated and quit as a result. If you find newcomers are consistently underperforming, your onboarding process could be broken. Fixing it is a sure way to attract and retain some top performers in your team.
A Lack of Feedback
When a new employee joins a company, he or she makes a commitment to work hard and do the very best possible. The maximum performance a person puts into a new job can usually be seen within the first month. Unfortunately, if employees do not receive feedback for their contributions to your success, they are likely to jump ship as soon as they have the opportunity. More than 50 percent of people who quit their jobs within the first six months report a lack of feedback as a contributing factor in their decision to leave.
Revamp Internal Practices
With the wonderful innovations of technology around us, satisfying your employees may be a matter of adopting or revisiting internal practices. Implementing new research for sales, lean management, and permitting remote working are just few of the steps that allow companies to retain top talent and maintain a high level of productivity.