All Blogs
Health Care Staffing
A Guide To Choosing The Right Medical Staffing Service For Your Healthcare Organization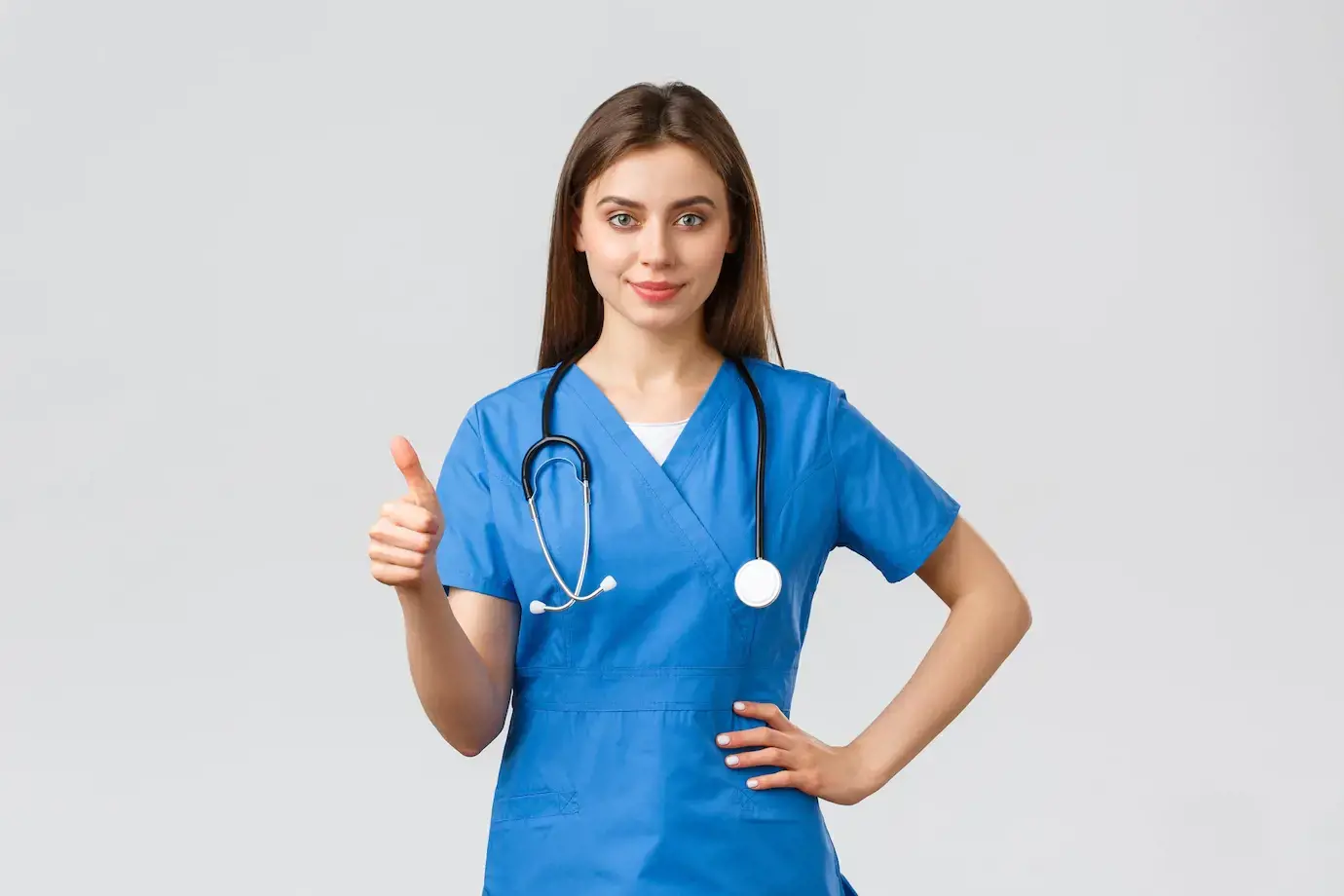 February 20,2023
As a healthcare organization, one of the most critical decisions is choosing the exemplary medical staffing service. Your staff is the backbone of your organization, and it's essential to ensure that you have the best team to provide excellent patient care.
Selecting an exemplary medical staffing service with numerous available options can be daunting. From temporary staffing to permanent placements, the choices can be overwhelming. But, with careful consideration and research, you can find a staffing service that fits your needs and helps your organization achieve its goals.
This blog will explore the key factors to consider when selecting a medical staffing service. We'll look at the different types of staffing services available, the importance of partnering with a reliable and reputable provider, and the benefits of working with a staffing agency that understands your organization's unique needs.
By the end of this guide, you'll clearly understand what to look for when selecting a medical staffing service and be equipped to make an informed decision that's best for your organization.
Overview of Medical Staffing Services
Medical staffing services provide healthcare organizations with access to qualified professionals to fill temporary or permanent staffing needs. These services typically offer a range of healthcare professionals, including physicians, nurses, allied health professionals, and administrative staff.
One of the main advantages of using a medical staffing service is its flexibility. Organizations can quickly and easily access qualified professionals to meet their staffing needs without the time and expense of recruiting and hiring staff themselves.
Types of Medical Staffing Services
Permanent Placement



These services can handle the entire recruitment process, from posting job ads to conducting interviews and background checks. The organization pays a fee to the staffing service upon the successful placement of a permanent staff member.

Temporary Staffing



Temporary staffing services provide short-term solutions to meet immediate staffing needs. These services offer qualified professionals who can fill in for a specific shift or a short-term period, such as for vacation coverage or seasonal fluctuations. The organization pays an hourly rate for the services of temporary staff.

Temp-to-Perm Staffing



Temp-to-perm staffing services offer a trial period for temporary staff before considering them for permanent placement. The organization can evaluate the staff member's performance and determine whether they are a good fit for a permanent role.

Travel Nursing



Travel nursing staffing services offer healthcare organizations access to qualified nursing professionals willing to travel to different locations to provide their services. These professionals typically work short-term assignments and may be required to travel to different locations nationwide.
Benefits of Using Medical Staffing Services
1.Cost-effective
The primary advantage of medical staffing is that it can be a cost-effective solution for healthcare organizations, as they provide access to qualified professionals without needing in-house recruiting and hiring efforts.
2.Time-saving
Partnering with a medical staffing agency can save organizations time in recruiting and hiring. The agency handles recruiting, screening, and hiring staff members, allowing organizations to focus on providing excellent patient care.
3.Improved patient care
Medical staffing RPO can help healthcare organizations maintain adequate staffing levels, which is crucial for providing high-quality patient care. Having qualified professionals in place can also help prevent burnout among existing staff members, ensuring they can provide patients with the best possible care.
4.Access to a broader pool of qualified candidates
Staffing agencies have access to a larger pool of qualified candidates than most organizations, as they can draw from a network of professionals across the industry.
5.Increased flexibility and adaptability
Staffing agencies can quickly provide staff members to meet short-term needs or adjust staffing levels as patient volumes fluctuate. Additionally, staffing services can provide specialized staffing solutions, such as travel nursing, to meet unique organizational needs.
Factors to Consider When Choosing a Medical Staffing Service
Reputation and Experience



Look for a provider with a proven track record of providing high-quality staffing solutions to healthcare organizations. Reading online reviews and testimonials can provide valuable insight into the provider's reputation and customer satisfaction.

Specialization and Expertise



Consider the staffing service's specialization and expertise. Does the provider have experience staffing the specific types of positions your organization requires? Do they have access to a broad network of qualified professionals in your field?

Quality of Service



Ensure the medical staffing service can provide qualified and competent staff members who meet your organization's standards. Ask about the provider's recruitment and screening process and what measures they take to ensure the safety and well-being of patients and staff.

Cost and Payment Options



Consider the cost of the staffing service and the payment options available. Understanding the provider's fee structure and any additional costs associated with the service is essential.

Compliance with Industry Regulations and Standards



The medical staffing service should comply with all relevant industry regulations and standards. Ensure the provider conducts thorough background checks, verifies credentials and licenses, and follows all relevant labor laws and regulations.
Robust Medical Staffing Services By Collar Search
Collar Search is a leading provider of RPO services including medical staffing solutions. With a deep understanding of the healthcare industry and access to a broad network of qualified professionals, Collar Search can provide robust medical staffing services to help organizations achieve their staffing goals.
In addition to our expertise and experience, Collar Search is committed to providing high-quality service, ensuring that our clients have access to qualified and competent staff members who meet their standards. We conduct thorough background checks and verification of credentials and licenses and follow all relevant labor laws and regulations. Our transparent fee structure and detailed invoicing provide clients peace of mind and clarity around costs.
If you're looking for a reliable and experienced medical staffing service provider, Collar Search is here to help. Contact us today to learn more about our medical staffing solutions and how we can support your organization's staffing needs.