All Blogs
HR HR Outsourcing Onboarding Process Recruitment Process Recruitment Process Outsourcing Technology
EFFICACIOUS EMPLOYEE RETENTION STRATEGIES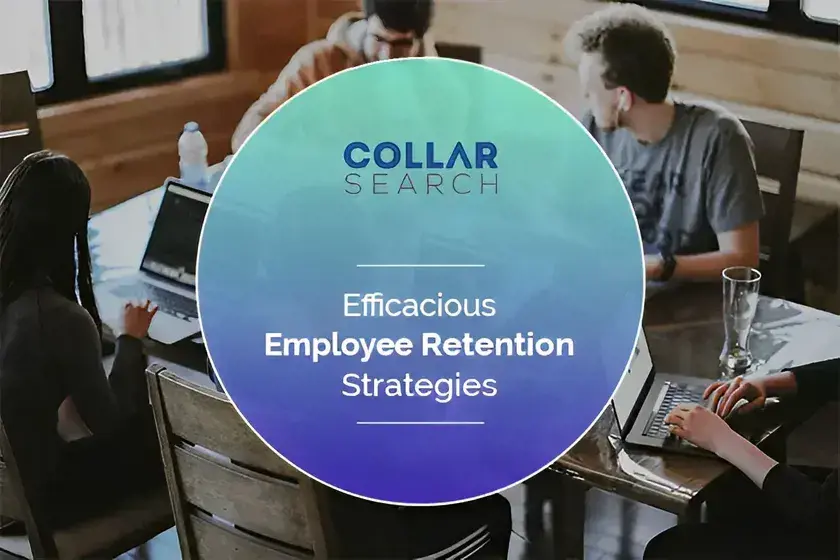 December 31,2018
What is an organization, if it is not for its employees toiling day and night to enhance productivity?
After all,
"People are a company's greatest asset. It doesn't make any difference whether the company product is cars or cosmetics. A company is only as good as the people it keeps."
Mary Kate Ash
It is understandable that retaining an employee is comparatively less expensive than attracting and hiring one. When an employee no longer feels driven and motivated to continue doing what they are doing, they look for more exciting opportunity elsewhere. The company doesn't just lose an employee but a valuable asset who would have been a significant contribution to forging the company towards success.
Every organization's human resource department should have a strategic employee retention action plan that they should implement to make sure that they can keep their employees engaged and inspired to perform better so that they grow and never have to think about leaving the organization.
Thinking how impactful can employee retention be?
Employee departure not only leads to loss of knowledge, disruption in operational continuity, wastage of time and money in hiring new candidates but it also leads to a psychological impact on the existing employee base whose morale is harmed, adversely impacting the team building and cohesion in the workplace.
On this note, today let us talk about some of the efficacious employee retention strategies that will make sure your organization grows with a qualified and diligent team of employees:
WORK ENVIRONMENT:
We understand that it is difficult to perfectly balance a casual environment and discipline to make sure that productivity is not hampered and at the same time the stress does not drain employees of energy and life. De-stress the working environment by implementing policies such as flexible schedule, offer day offs to those working wee hours to make sure the project gets completed.
COMPENSATION:
Compensation doesn't only mean salary, but also benefits and perks such as bonuses, travel reimbursements, health benefits, paid time off, retirement. Make sure that all the benefits are well-communicated to the employees, which can be done by adequately utilizing HR data analytics (which we have covered extensively in our previous blog).
ONBOARDING:
Employee engagement and retention should start from the onboarding process itself. Make the onboarding and orientation process a door for prospective employees to peek into the company's culture.
Employee engagement and retention success depends on how policies are structured and incorporated by the human resource department. This is a year-round process, which requires attention to needs and demand of employees, maintaining an employee friendly environment, which is why we suggest outsourcing these services to an RPO agency like Collar Search whose HR experts are trained and experienced in efficiently streamlining the whole recruitment and employee-related processes so that your money and time is not unnecessarily wasted and you stay competitive in the market with professional's expertise and knowledge.
You can trust upon Collar Search's Human resource expert in expediting your organization with international standard recruitment services based on global technology.