All Blogs
Recruitment Process
ENSURE SUCCESSFUL RPO IMPLEMENTATION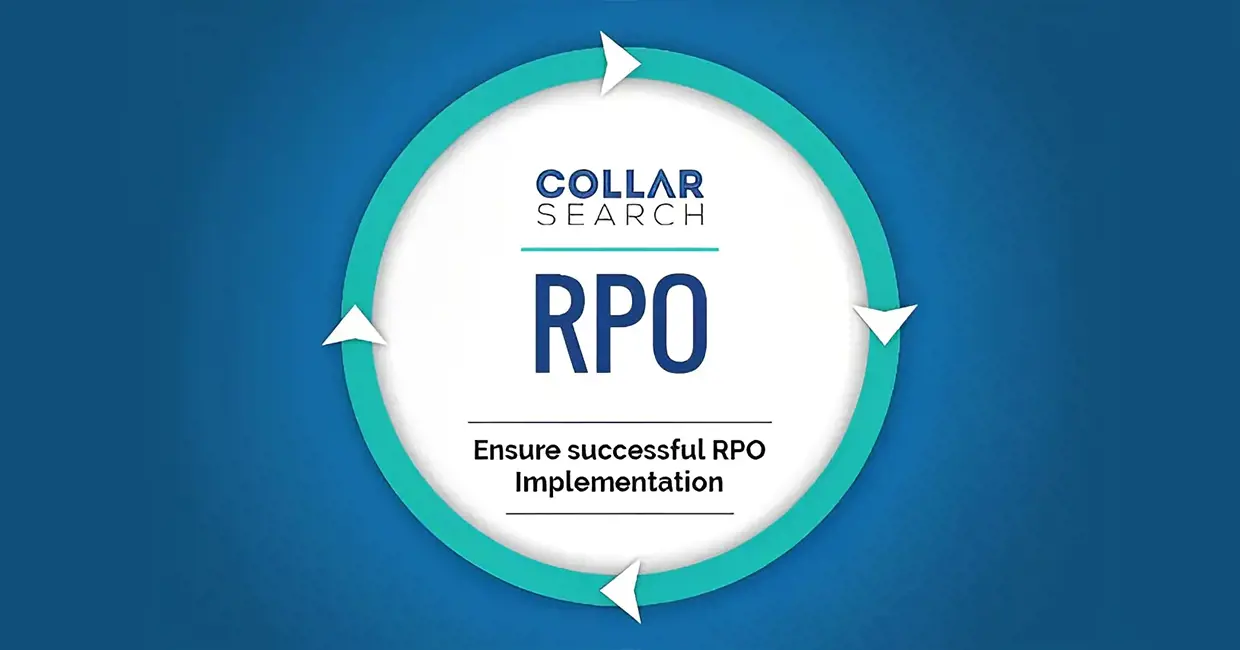 November 05,2018
What comes to your mind when you hear the word, "RPO"?
Connecting the right candidate to the right organization?
But have you ever gave it a thought that what goes into helping an organization find talent candidates and hire them?
Whether you are an RPO service provider or an organization that is seeking services from an RPO provider, you would understand the importance of the RPO Implementation. For RPO service providers it is their shot at creating a good impression on the client so that there action and work head has their full trust and support. For an organization seeking recruitment services from such RPO, RPO Implementation lays the footing of an effective and successful RPO programme.
As the words suggest RPO implementation, it makes sure that the strategy is executed correctly without any disruption, bridging the gap between how the programme is delivered and how the candidates are appealed.
In our last blog, we discussed, how hiring RPO can enhance scalability for the businesses. Today we are going to share some tips that our Collar Search RPO team puts into practice to ensure successful RPO results:
TEAM PROFICIENCY:
Every strategy implemented by the RPO should be adequately defined by a group that holds expertise in recruiting for specific industries and positions such as Collar Search where we have a dedicated team for healthcare staffing, IT offshore and more.
TRAINING:
Every RPO provider must make sure that the RPO team is given regular training sessions to keep them abreast with the latest development in recruitment, outsourcing and the industry of the organization, which they are serving.
ADAPTABILITY:
Every RPO should be scalable to strategize depending upon the needs. At Collar Search, we don't believe that one fits all and hence make sure that all the organizations we serve, are provided with the services per their quantitative needs.
COST-EXTENSIVE:
It should be an objective of every RPO to make sure that every process and solutions that are dispensed effectively reduces time and cost per hire, enhance the organization's productivity and brand reputation. Collar Search team of RPO experts make sure that all our clients hire a talented workforce, without stressing about the infrastructure cost. Our clients have seen a significant reduction in hiring time with our RPO Implementation.
COMMUNICATIVE:
RPO Implementation will yield results only when there is adequate and timely communication of the RPO Manager and the point of contact from the organic lion's side. Feedbacks, suggestion and through discussion will result in a more appropriate RPO implementation.
TIMELINE:
Depending upon the resources, language, technology, and objective, the implementation timeline will vary from client to client. It is the RPO Manager's responsibility to determine the implementation timeline and inform you of all the landmark that should be achieved. Furthermore, the RPO provider should also provide you with a timely update of what has been achieved, take, for instance, the status of the strategy implemented for vacant positions
At Collar Search we have the cognizance that an essential element in ensuring the success of RPO implementation is the relationship between the organization and the RPO service provider. The organization should be upfront about their goals and recruitment objectives so that the RPO structures and executes the strategy as per their business's needs. Similarly, it is essential that your performance metrics add more value to your implementation and result. Organizations should think of the service provider as a partner and not some vendor. Feeling inclusive will drive them towards delivering better results. Organizations should understand that RPO is a complex process, which requires proper communication, planning, implementation.It is crucial for both the provider as well as the organization to have transparency in their contract rules, regulation, and strategy implementation.
RPO Implementation will be rewarding when both the service provider and the organization understand that they have a common goal and for achieving that they need to put efforts not separately but by strengthening their relationship.