All Blogs
HR Outsourcing Recruitment Process
How Can HR Outsourcing Companies Streamline Your Hiring Process?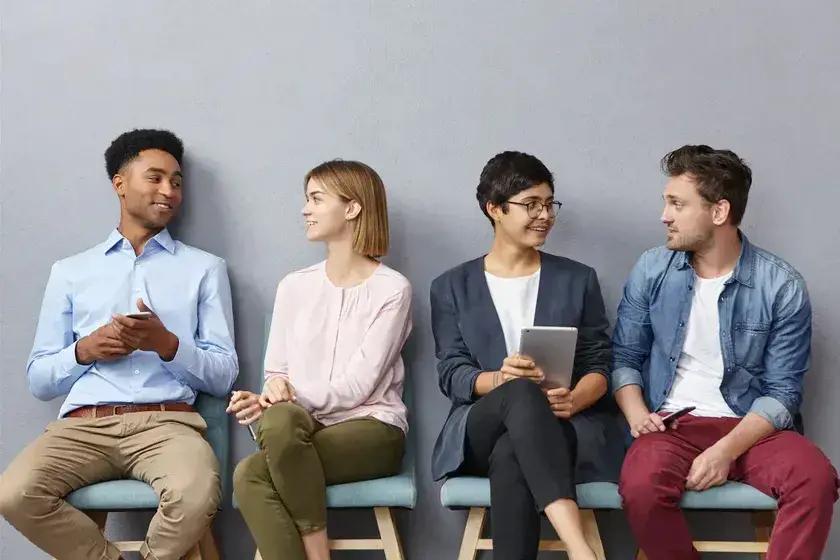 January 02,2020
People who have previously led or even followed the process of hiring knows that it can consume a lot of time and paper. You need to develop a harmonious method to normalize the way people are integrated.
You can go through the following eight ways to see how HR Outsourcing Companies can help you in streamlining your hiring process:
1. Search for candidates
The search for talent in the present market has become more difficult and extensive with the presence of talented and skilled individuals in the market. Between increasing job offers, managing lists, and reading candidates, finding the right talent for your firm can be a challenge.
However, new-generation solutions provide digital multitasking platforms using useful career portals and sites such as Indeed, LinkedIn, CareerBuilder, etc. By creating a dashboard to directly target unique candidates by location, process requirements, and different standards, you will find many candidates who hold the right expertise to do things, helping you save a good amount of time.
2. Preselection
The issue with the screening processes is that they do not match your business needs due to missing skills, knowledge, or expertise. Your outdated screening techniques may be subject to human error, and the people who are working in this hiring process might not have adequate training to decide the best talent for your company.
You can automate the screening processes by asking selected candidates to complete an online application that focuses on their skills, knowledge, and expertise. You can get to know their efficiencies by including questions that will help you in determining if they can stand up to your expectations. With the help of various HR tools, you can rank the candidates based on the responses that best meet your requirements.
3. Interviews
The process of taking interviews always requires in-person interactions, especially identifying behavioral traits and many more traits of the individuals. You can go through the useful interview guides to understand the necessity of using digital platforms and forms to assess the expertise of the candidates.
4. Assessment of candidates
Once the interviews have been completed, your next step is to determine the candidates by asking them more questions. When such types of manual tests are evaluated with the assistance of HR staff, it will take quite some time for you to review the potential of the candidates. But now, these steps can be automated with a software program.
Applicants can now assess their skills and behavioral tests using these online platforms at their desks. This tends to speed up the hiring process and also gives you specific data that can be easily stored in the system for future references. This type of software also includes test results, assessments, based on quick responses that have been given so that HRs can make a quick decision by analyzing the responses to hire the candidate or not.
5. Background Verification Checks
Today's employees have access to increasingly sensitive information, so companies have added background verifications to make sure applicants can't lie about their backgrounds and documents that they are submitting. It is also done to check the candidate's educational qualifications, criminal backgrounds, credit reports, and many more aspects that are authentic or not.
Now, technologies have streamlined these verification checks by collaborating everything into a single web page. You can get the results quickly by clicking once or twice on the buttons. By following these simple steps, you can complete the entire hiring process quickly.
6. Checking references
The reference check is also a crucial part of the process of hiring. It is essential to consolidate the results of the interview, as well as the assessment tests. It consumes a lot of time, as calls must be made from HR to various people for getting a second opinion before hiring the candidate. Most of the time, these checks are conducted by emails, but it still takes up valuable time for HR staff.
However, technology can now permit an HR branch to offer a candidate getting access to the system wherein they can check the references themselves. They cannot modify the answers or even check the answers; instead, the candidates can do the work for the HR, and, in return, receive email responses that will assist you in predicting how the candidates have performed on their jobs.
7. Boarding formalities
The process of hiring extends to the integration of employees. This is where tons of paperwork can frustrate the new employees as well as the HR staff. Everything must be physically signed; then, copies must be produced for filing the new hire and their retention. It is not efficient in these formalities, especially when staff can later discover that things are missing in the file or invalid information has been provided.
However, it's easy to streamline the process by making the best use of electronic employee integration. Templates are made available to you that can be customized and permit the candidates to fill information online so that you don't have to store the same information time and again.
Signatures can also be done digitally. All the important information can be channelized via emails and stored in a user database for any future references. You can also email the candidate, including all these documents before they join their jobs that can have the required employee manual, tax forms, and many more. An integration system that can be created on clouds also grants you with beneficial accessed anywhere and at any given time, improving efficiency compared to a paper system.
Many other benefits of using HR Outsourcing Services are expanding the integration process to the new hires by making it more engaging. Paperwork can be boring at the time. So, making use of this extra time to explore the possibilities of personalization becomes essential for you. It includes options such as sending a customized welcome message having video contents and making a brand new condominium portal where they can participate in learning more about the employer, their culture, and many upcoming pieces of training. It also helps you in participating in a social community that connects them provides to their subordinates. By following these things, you can streamline the process of hiring and assimilate new personnel in your company.
To know more about HR Outsourcing from us click here!