All Blogs
HR Outsourcing
How Do Human Resource Outsourcing Services Help Your Business Grow and Thrive?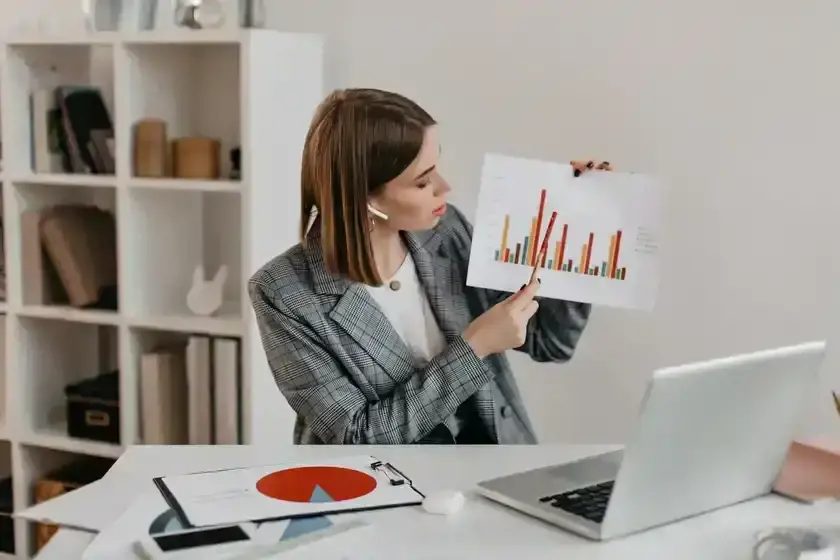 March 25,2022
Your human resources duties develop in tandem with your company's growth.
At times you don't have time to handle problems related to Human resources and management. Hiring new workers, as well as the many other HR responsibilities associated with staff management, are tedious tasks.
In order to grow, you are required to focus on the other aspects of the business that demand your attention. Developing and refining your HR procedures allows you to better care for your workers while also increasing efficiency, connecting with top-tier talent, staying on top of laws and regulations, and improving your bottom line. It also entitles you to focus on your business strategies. However, if your firm grows beyond one person's capacity to handle everything, you will want assistance.
Today Collar Search one of the best staffing companies in India, is here to throw some light on HR outsourcing, its benefits, what services a good HR outsourcing will provide to help you grow your business.
HR Outsourcing: An Overview
HR functions are among the services that firms are most likely to outsource for a variety of reasons, including cost savings and allowing human resource specialists to focus on more strategic endeavors. As a result, HR professionals are being expected to help businesses discover outsourcing alternatives and guide them through vendor selection and relationship management.
HR outsourcing is a contract between an employer and a third-party provider in which the employer delegates administration and accountability for specific HR tasks to the third-party provider. You can desire any or all miscellany of HR outsourcing services. The alternatives can be as narrow as outsourcing a single component of one HR function, such as application monitoring for affirmative action purposes, or as large as outsourcing the whole HR department.
Services Included in HR Outsourcing
Irrespective of the type of outsourcing you choose, below mentioned are some of the most basic human resource outsourcing services that are provided by the agencies.
Payroll Administration

Payroll management is a complex task, these outsourcing agencies assist your business with online payroll management services which include auto deposits, payroll tax filing, compensation, incentives, processing payroll cycles, and other services such as attendance systems, etc.
Recruitment

With so many talented individuals entering the job market at different phases of their careers, companies find it extremely expensive and time-consuming to reach out to the suited market to hire talented individuals.




HR outsourcing services perform these tasks along with mass recruiting and temporary hiring, as well as maintaining track of various employee profiles. In order to assist you in recruiting team members that will oblige your company in the long run. From actively recruiting applicants to evaluating, interviewing, and hiring, outsourcing agencies will manage all stages of your employment process.
Performance Management

Performance management is a method to measure and ensure goals set by your company are efficiently met by the employees. Outsourcing these programs can help your employees to increase productivity and efficiency.
Risk Management and Workplace Safety

Risk management is developing, implementing, and maintaining a safe and healthy work environment for the employees. It includes best practices in terms of insurance, operational exposure reduction, and direction in satisfying statutory compliance requirements. It helps you in the identification and rectification of problematic areas. The most common solutions are improving workplace safety, implementing safety programs, and providing on-site training.
Employment and Labor Law Compliance

Outsourcing HR agencies help you stay compliant with the law when it comes to personnel management. Companies must follow specified standards and rules when dealing with employee concerns including harassment allegations, punishment, and termination, and failing to do so might result in lawsuits and fines. They can assist you in dealing with these concerns by ensuring that your policies are fair, lawful, and clear and that any measures you take are legal.
Benefits of HR Outsourcing Services for Your Business
The National Association of Professional Employer Organizations (NAPEO) states that approximately organizations having PEO are approximately 50% less likely to go out of business. Continuing further having employee turnover rate of 10-14 percentage points lower per year.
As the business expands the need to have a team of managers dedicated to Human resources becomes necessary. Having an in-house team can add up the cost of recruitment and balance out with other benefits. Having have HR outsourcing agency can help your organization to
Reduces Cost

Setting up an entire HR department for small and mid-cap organizations becomes challenging. This is mainly due to the expense it takes to build a fully functioning HR team. These costs can be simply reduced by getting yourself a reputed HR outsourcing agency.
Boosts Employee Morale

HR outsourcing exposes your employees to learn and build a variety of skills under highly trained and experienced experts. These experts will not only help employees in developing but also assist your organization in hiring new talents. Apart from experts having smooth payroll management, and other employee benefits programs boost employee morale to work with higher dedication and motivation.
Maximizes Business Efficiencies

HR outsourcing provides you with various services that help you keep your majority focus on demanding business aspects. By cutting down various circumventing efforts such as HR management, payroll, employee risk management, workplace safety, etc.
Retains Skilled Employees

The market is flooded with talented and skilled personnel. The HR outsourcing agencies have access to diverse and enormous employee databases. Ultimately assisting you in acquiring skilled employees that will best fit in your organization.
Connect With the Team of Experts at Collar Search for Best Human Resource Outsourcing Services
Facing difficulties finding a good HR outsourcing for your business. Collar Search is one of the best when it comes to human resource outsourcing services across india. We provide you with candidates that have defined skill sets and experience. We do not differentiate businesses on their size and provide staffing solutions.
To know more about HR outsourcing and other services speak to our experts today.