All Blogs
HR Outsourcing
HR outsourcing; Definition, need, benefits, application, and barriers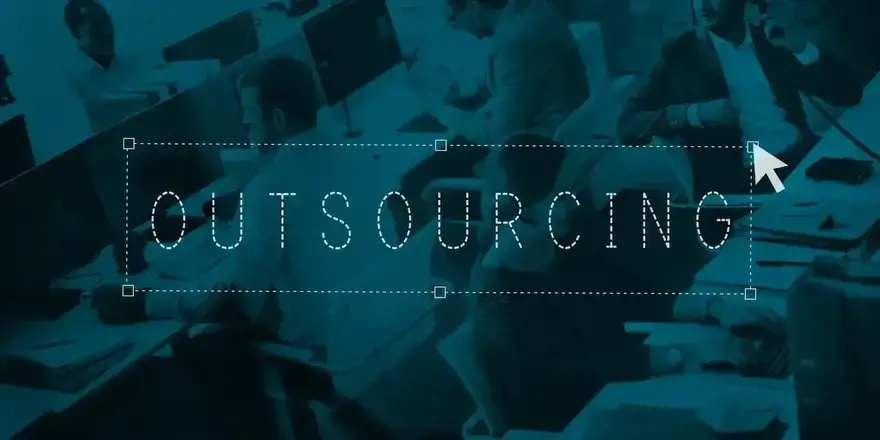 September 08,2021
It's not just the capital, assets or resources that make an organisation, it's the people of an organisation – human resource. Human resources are the strongest force behind any organisation, the most important asset any business can have. This irreplaceable resource, because of the immense value it holds, needs to be managed efficiently and strategically for the growth of the individuals as well as the organisation.
HR management is a critical function of a business. Traditionally this function was taken care of by the in-house HR executives or managerial staff. However, the times are changing. More and more organisations are opting to outsource parts or their complete HR functions to HR outsourcing services to avail the benefits of specialisation, expertise and cost reduction, quality and more.
Definition
Human resource outsourcing is a process by which, like any other business process, companies avail the services of outside third party HR outsourcing services to manage activities related to the HR functions. A certain few, a combination to all HR related activities can be outsourced to expert service providers who perform the necessary functions with the organisation retaining control over key decisions and roles.
What is the need for HR outsourcing?
Finding talent, hiring and recruitment processes, training and development, all the several routine HR programs and functions can take up time, effort and resources on the part of an organisation and prevent it from focussing on its core operations. An organisations' need may also be of a seasonal nature, in which case having a full-fledged HR department or experts on board can incur huge costs. Also, despite having HR executives, a company may still lack industry knowledge, best practices and expertise that comes from years of practice and be out of touch with the latest developments in the field.
Avoiding all these negatives, HR functions can be easily outsourced to be taken care of by outside service providers who can not only offer specialised services but also bring superior industry knowledge and expertise in reduced costs, leaving time for the company to focus on its core operations. An HR outsourcing partner can take care of all the routine and ongoing as well as long term human resource management and related activities. With the help of the service, the organisation can improve, standardise and scale its HR activities effectively and efficiently.
Forces for driving HR outsourcing
One of the major driving forces behind the services and outsourcing of the functions is employee behaviour, expectation and the impact it has on the performance of employees. Employees generally look for benefits of working with a company and may also be aware of the HR trends in the industry or competitors. Thus there has also been an increase in employee turnover rates.
Employees switching jobs frequently affects the stability and performance as well as drain resources as companies have to frequently look for new employees to join them and make them stay. Cost is another important factor, which increases with the need for investment in technology for the management and standardisation of HR programs increases the cost of operation for the company. Advancements in HR processes also necessitates companies to adapt and change.
Outsourcing HR services help with all of these. With HR outsourcing, organisations can stay up-to-date with the latest HR trends, maintain standards as well as competitiveness in industry. They can leverage the latest IT services and technology in management and standardisation, which may be a costly investment, with the specialised services of an HR outsourcing provider.
Outsourcing of HR services
Human resources outsourcing can help hire talented employees, and with their strategic management ensure a smooth sail for the company in maintaining employee relationships. Whether you have the capability to manage on your own or not, outsourcing can add to the growth of the organisation in many direct and indirect ways.
Having a reliable HR service provider can ultimately help scale heights with the human resources and meet organisational goals. Let's look at the advantages HR outsourcing has for the business–
Advantages of HR outsourcing
Helps the organisation focus both efforts and resources on core competencies and internal processes that are directly important to the achievement of organisational goals
Outsourcing services and strategic HR solutions help save money on heavy investment in HR recruitment practices, solutions, IT systems etc.
Effective HR strategies/services help reduce the scope of trial and error, further reducing the risk of adoption and failure of HR programs, policy and strategies.
Gain access to talent pool through HR outsourcing Services provider
Improves recruitment, talent acquisition and retention of employees
Ensures compliance of legal, regulatory requirements and industry best practices
Transforms HR practices with the help of the latest technology and tools
Specialisation benefits and expertise from experienced HR practitioners.
Obtain skills, knowledge not otherwise available.
Promotes employee loyalty and even helps with employee branding.
The future of HR outsourcing
Human Resources outsourcing is one of the latest business and HR trends, as noticed by Forbes Magazine and countless others in the last 10 years. Statistics show that as of 2021, 50% of large organisations outsource their human resource management from outside. Small and medium-sized organisations and even startups are not behind, 25% of small businesses are already outsourcing HR services and the numbers are only rising, thanks to the plethora of benefits outsourcing have to offer. As we walk towards newer advancements in IT and greater research into the science and art of HR management, the trend is likely to grow even further.
Embrace all the benefits of HR outsourcing with Collar Search
At collar search, we offer expert and cost-effective HR solutions that are tailored to the need and requirements of your organisation so that you get only what you need and wish to outsource, for the maximum benefit of your business. Whether you wish to outsource specific requirements or your comprehensive HR process and employee management, Collar Search can bring the strategic competency to enhance your most important asset and make your organisation rise, shine and grow.
Get in touch with us to explore our range of services.