All Blogs
Offshore Recruitment Services
Here's Why You Need To Re-think Diversity, Equity, and Inclusion In Your Hiring Process!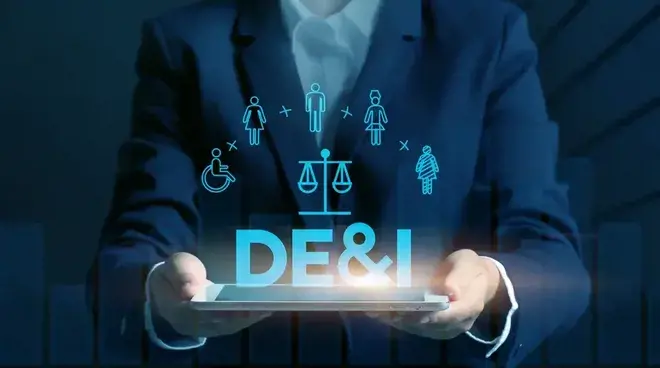 August 06,2021
Diversity and equity in a work environment are as important as any other concept. If you consider an organization with people from the same demographics, it would be easy to say that the business organization does not have a prime belief in cultural diversity and is unknown to its various benefits. In general, having employees from diverse parts of the world, different cultures, economic backgrounds, and multi-linguistic into your workforce is a sign that your business regards diversity as an added benefit for itself.
It becomes a sole factor in encouraging individualization and driving each person's mindset towards achieving new feats and bringing creativity on the floor. Since you know diversity is important, it becomes a responsibility for your human resources department to keep this thought in mind while executing hiring activities. But little may your HR department have the right expertise to tap into these opportunities.
Here comes the role of an external agency that takes care of the significant introduction of diversity, equity, and inclusion in the recruitment process for your organization so more and more prospects can apply for the job and fill in the positions. It makes the organization culturally rich and creates a stable, rather sundry working environment that is an ideal catalyst in enhancing productivity and employee satisfaction in the workplace.
With the help of offshore outsourcing services in India, your business can contribute to its diversity and culturally driven needs as offshore IT outsourcing creates opportunities to introduce new prospects coming from different demographics, races, gender, and working perception. It is presumed that having a variety in the workforce encourages every employee to believe that the organization treats everyone the same and establishes ways to support unbiased relationships between customers and clients.
Offshore outsourcing in India acts as a resort for many IT business firms that aim to lower labor costs and combine human resource potential to provide optimal productivity. Let us see why hiring and diversity should go hand in hand –
Actions to take to increase diversity at all levels
The first notion that defines the significance of diversity and equity is that your organization must embrace its application at all business levels to promote impartial behavior of the management towards all. Doing so builds the foundation of supporting creative ideas, motivating different perspectives and values that further adds to the character of the business and its employees. As per a study an organization may stand higher than the others if it delivers efficient solutions via diverse business partners, employees, and resources.
Actions to take for identifying biases in the hiring process
Offshore IT outsourcing agencies have innovative tools and practical strategies to control the biased factors during the recruitment process. A hiring bias can come up based on the candidate's first impression, past working experience, or personality attributes. These often become the hindrance in the sourcing and screening stages of recruitment, which often contributes to the cause of the loss of talented recruits. An offshore IT outsourcing agency uses advanced technology to eliminate hiring bias and enhance the hiring process.
Provide inclusion training
There are often too many things associated with the inclusion training of the hiring committee and the employees. The idea behind inclusion is to believe the employees possess equal responsibilities and are allowed to present their views/opinions. They must provide inclusion training to enrich employees in various, comprehensive formats that prove effective and act as a turning point in their work lives. Include the employees to show that the organization cares for them- thus wedding your way with the diversity.
Partner with an RPO
Associating with an RPO or recruitment process outsourcing agency is a great and efficient way of introducing diversity, equity, and inclusion in your business hiring. It navigates the organization to focus on the key areas that give rise to inclusive hiring strategies. It further provides a diversified business model to your organization to create a good work culture for your employees, which prominently maximizes overall performance and gives rise to cultural harmony. An RPO could benefit your firm in establishing reliable sources to elevate the business's core operations and attract new prospects to join aboard.
Speaking of an RPO, Collar Search is your go-to resource for offshore outsourcing needs. We take pride in providing need-specific and budget-driven services to our clients to streamline their business activities. Our firm works with minor and large-scale organizations and supports their ideas of expanding the recruitment process. We also provide training to your in-house HR departments to avail the significant comprehension of staffing solutions. Contact our team to book your appointment today!