All Blogs
Offshore IT Staffing
Offshore IT Outsourcing: What Is It and What Are Its Benefits?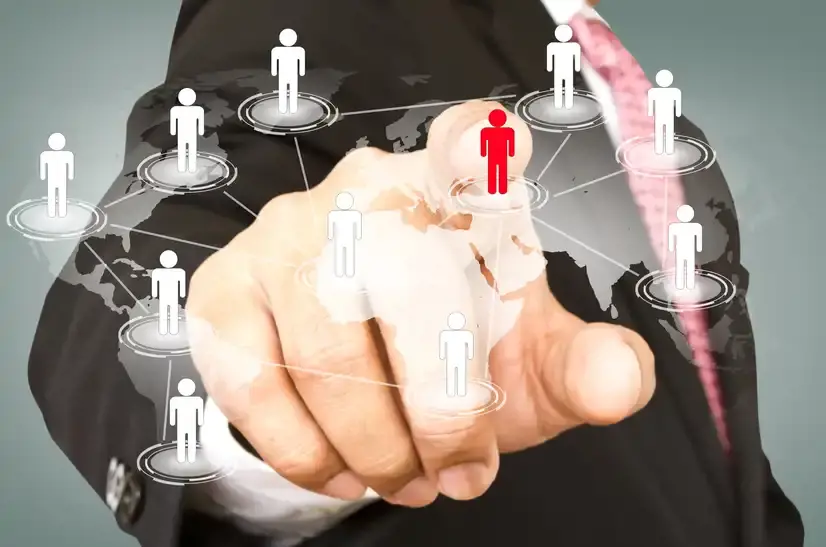 October 08,2021
In the recent years of modernization, India has become the hub for fulfilling the needs of countless business corporates running from other countries. Since the cost of labor here is comparatively lower than in other regions, India offers extreme expertise at affordable expenses. Research shows that many foreign businesses invest in India due to its strong strategic outsourcing potential. This provides a clearer understanding of offshore outsourcing in India, which is probably an economic workaround for most foreign businesses to get optimal results and adept service assurance.
In general, offshore outsourcing refers to assigning a particular task or part of an operation to people located in other regions, where the role can be handled in an efficient manner whilst your business still smoothly focuses on its core operations. Basically, any business chore that your company feels could be challenging and time-consuming, it can be passed over to an external agency that is situated on foreign land, in order to expect ultimate efficiency at a reasonable expense graph. For instance, your firm can hire an agency set up in India and acquire recruitment assistance, or delegate BPO operations as the people in the region have a skillful understanding that leads to better production rates.
Call centers, accounting services, and support desks are a handful of business chores that are outsourced usually. India provides a better offshore IT outsourcing service due to its abundance of required talent that usually is not triggered for the right part. By claiming such candidates, an offshore IT outsourcing agency allows your firm to get professional and reliable services from an experienced group. Offshore recruitment is important because it saves your firm's time, efforts, and monetary resources, which can be further allocated towards the core business operations and bring in more revenues.
Benefits Of Offshore Outsourcing
As far as the advantages of investing in offshore IT outsourcing services are concerned, you can have a look at the top 4 pros how outsourcing services ease your firm's working capabilities:
More professional working individuals – The first and most important benefit of using outsourcing services is the guarantee of receiving an adept workforce with the necessary expertise for the job position and the ability to take quick action to support your company's goals. Such firms have a strong network of experts who are qualified for the job and are looking for work. They specifically target these people to encourage them to outsource the duties so that they may benefit from highly skilled help. It also implies that offshore outsourcing services provide job efficiency at all times, allowing your company to acquire a competitive advantage quickly.
Economic labor costs – The low-priced and inexpensive labor cost, for example, in India or the Philippines, is another widely cited benefit of outsourcing the task. Many international businesses consider capital investment in the form of purchasing human resource help in locations where labor costs are low. Saving something is preferable to saving nothing, and outsourcing services enable you to achieve this goal while reducing the likelihood of your company burning a hole in its pocket. And, as a result of the lower operating and administrative costs, your company's financial condition may progressively improve.
Motivated employees – When you let an external agency handle the IT recruitment service on your company's behalf, you get access to a strong workforce that is determined to attain business goals and undisputedly work for operational efficiency. Such employees who are fueled with encouragement and expertise proclaim a higher quality of work and bring the required skills to the floor. In addition, if you are an employee of a firm that is handling foreign operations, you'd too be thrilled and work harder to stand out from the rivals.
Efficiency among the employees – Finally, a large in-house project or a foreign contract not only pays well but also improves your staff's efficiency. By reaching out to an offshore IT outsourcing agency, your company can expect premium skills from highly efficient working employees who have the right experience and skills to turn idle resources into optimal results. Further, outsourcing IT solutions from a skilled workforce enable your firm to expect nothing but efficient results, and well in time.
CTA
Collar Search brings to you premium offshore outsourcing services to get hold of experienced workers and gain a competitive edge over your rivals conveniently. We deliver services that are well scheduled and help our clientele reach new heights with our strategic and tailored approaches. With Collar Search, you can expand or downgrade your business scalability at any time, as we provide seamless resource allocation to suit your needs. To book an appointment, or know more, contact us at our website or request a call today. Don't wait, tap on the opportunity now!