All Blogs
Talent Acquisition
IS TOTAL TALENT ACQUISITION RIGHT FOR YOUR COMPANY?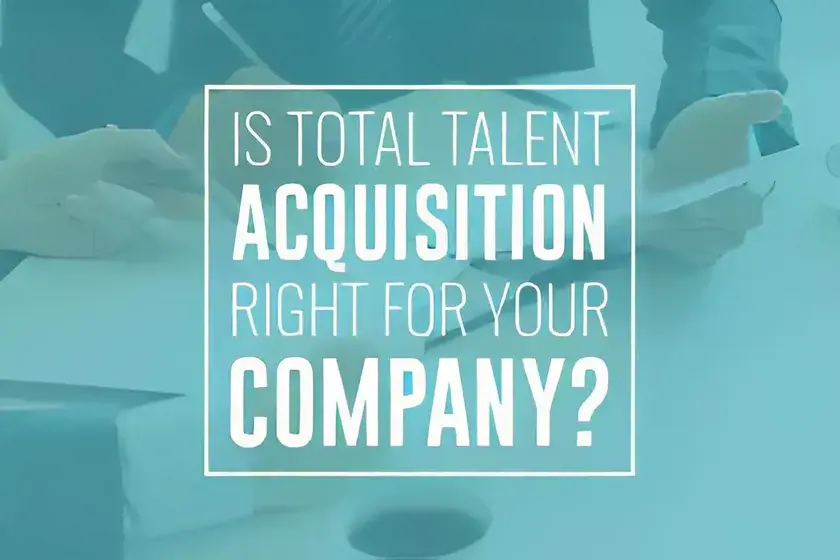 July 02,2018
Talent acquisition has become a challenge in today's industry. The market is such that there is no shortage of jobs yet there is no perfect job for the youngsters. While technology has opened doors to so many opportunities, youngsters have moved to more unconventional job offers. So, you might get the right talent for your company, but you never know when would the person will leave in quest of better opportunity. It has become almost impossible to find and retain a good candidate. That is where the total talent acquisition comes in handy.
What is Total Talent Acquisition?
Total talent acquisition is an approach to managing recruitment in your company. It strategizes workforce and business plan to yield better results now and in future as well. The strategy includes a better look at the plans and objectives of the company. It clears the recruitment requirements of the company, and the management becomes undoubtedly aware of the process that is required to make the process of recruitment smooth. At the same time, it pays heed to the short-term goals and the related recruitment essentials.
How Is Total Talent Acquisition Different?
Total talent acquisition supports the modern work culture and industries. While the earlier approach was a separately managed workforce of permanent employees, contingent hiring, and contractual hiring. Total talent acquisition is different as it includes both stable workforce and contingent employees in order to function steadily.
Every time there is an increase in demand, the contingent workforce in increased and vice versa. It helps companies to deal with the fluctuating markets efficiently. Also, whenever there is a project which demands expertise, the contingent workforce is hired accordingly.
Benefits Of Total Talent Acquisition
Larger talent pool
Total Talent acquisition provides a large pool of talent. It allows you to have ample talent pool for any emergency or urgent project. Having ample talent pool also means that you can get your work done before the deadline in the most efficient manner.
Cost-benefit
There are several cost benefits of total talent acquisition. You do not need to pay for the benefits of the contingent employee. Another advantage is that you pay only when you have a requirement. Otherwise, you don't need to spend money on temporary or contractual employees.
As the workforce demand in changing in the contemporary industry, there is a rise in total talent acquisition. It works really well with the evolving requirement of suitable candidates. If you are planning to recruit personnel for your company, you can choose Collar Search. We offer the best staffing solutions for your company according to your business model and talent requirements.