All Blogs
Uncategorized
Logistics Recruitment: Top Reasons why Recruitment is One of the most important Business Strategies!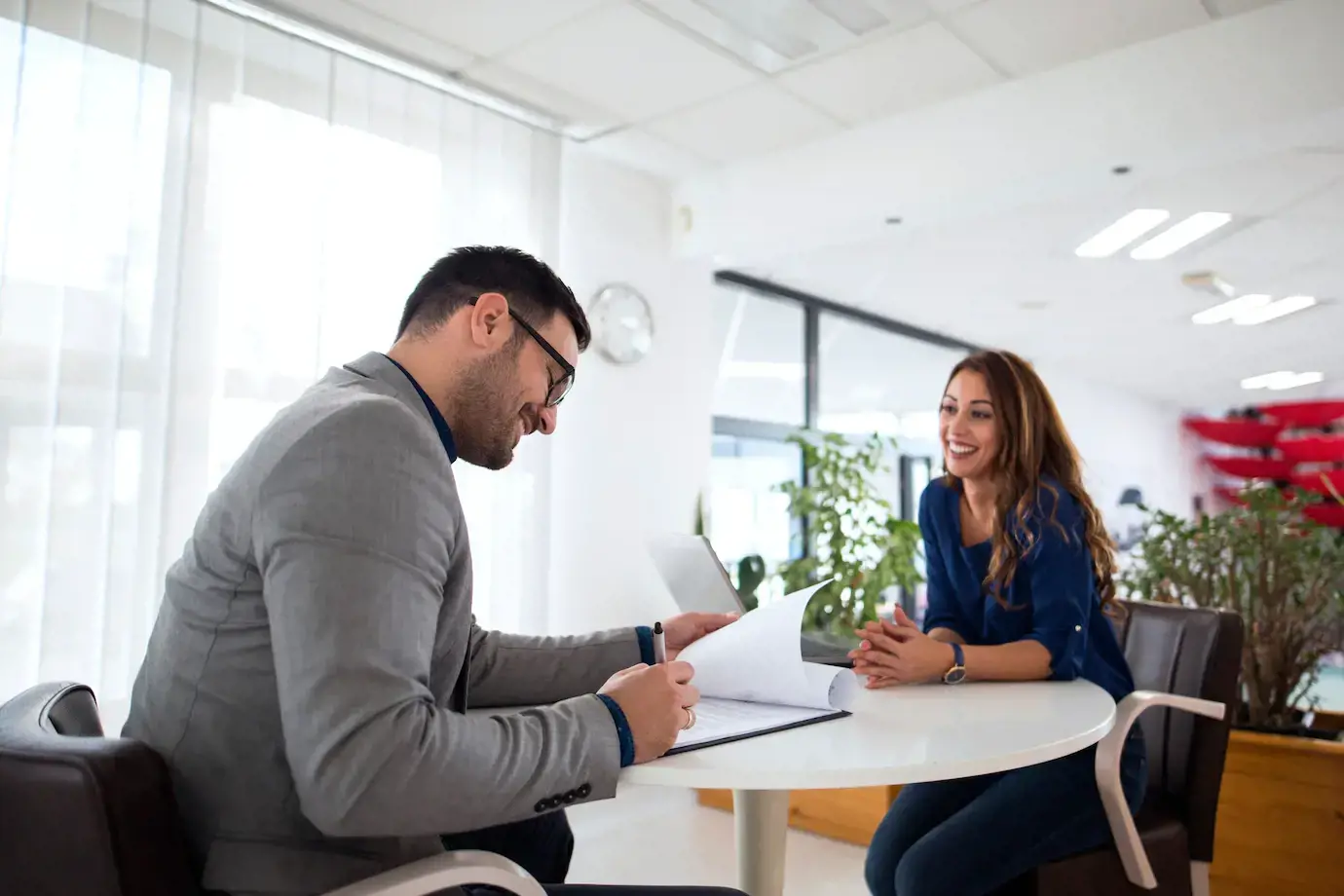 July 22,2022
Employing logistics personnel is a difficult task. Since there is a relatively small pool of qualified applicants in the logistics and supply chain management sector, it's critical to sort out the undesirables before they impact your company. Making an internal hiring process is one of the best ways to attract top talent, but many small firms are unsure how to accomplish it.
This blog will describe important guidelines you may use to design an easy hiring procedure for your business.
Businesses are finding it harder to avoid skill shortages for longer due to the prevalence of recruitment issues and the substantial growth of the talent gap. Even filling new employment posts is becoming a laborious procedure. The logistic industry faces a similar problem, much like every other economic sector. Because recruitment agencies can play a role in the increasingly complex recruitment market, businesses still have options despite these challenges.
Recruitment agencies usually called employment firms, assist in matching job openings with qualified people. These businesses directly collaborate with other companies to provide the finest candidate for their open positions. The job of a recruitment consultant is to find new employment openings, improve resumes, and identify the most qualified applicants. When a candidate is shortlisted, they aid him in his interview preparation by giving him advice. They are primarily responsible for streamlining the hiring process and finding the ideal candidate for an open position.
How does a logistics recruitment agency operate then?
Finding a job is more difficult than ever because of the fierce market rivalry. But having the right help and direction during your job hunt can make a significant difference regardless of your career stage. It can enable you to acquire the ideal position. The best available option is reputable recruitment firms like Collar Search.
Although each recruiting agency has a unique set of specialized services, they all operate on the same principles when delivering recruitment services. After receiving job descriptions from their clients, the agencies begin the process of shortlisting individuals. After the best options have been offered, the client is given complete freedom to select from them.
Even though each recruitment firm may have a unique method of operation, the fundamentals are the same.
At the outset, the organization with the open position sends a job description to the agency.

The agency shortlists candidates after obtaining and carefully reviewing the job specification.

The finest applicants who meet the job requirements are found by searching and shortlisting their CVs and resumes.

The organization chooses the candidates they believe to be the greatest fit for the position. Then, the businesses ask the agencies to plan and organize an interview between the company and the applicant.
However, this is a basic overview of how a recruiting agency operates. Recruitment agencies provide a wide range of services, from RPO services to HR outsourcing So let's investigate every facet of recruitment firms' operations and delve into the industry.
How can you reach a Recruitment Agency?
You can email or message recruiters on social media platforms as part of your job search approach. Internal recruiters, typically on the HR team, and external recruiters submit candidates to firms. Some businesses employ both, while others only use one. Reaching out to recruiters is risky, as some may appreciate your message, and others may dismiss it.
Although most agencies visit the candidate directly, you might consider calling them. It would be best to locate companies with openings for jobs that are perfect for you. You can attend pre-arranged meetings and present your résumé to them. Alternatively, the recruitment firm will contact you after reviewing your online CV and determining that you are the ideal candidate for the position.
A recruiter may want to speak with you if they have a position open for which you might be a good fit to determine whether you merit a more thorough interview. Additionally, some recruiters might contact you if they believe you could one day be the best fit for a client. A very small percentage of recruiters will also speak with you based on a recommendation from one of their very close friends.
The recruiting consultant will be a go-between in both situations between the organization and you. They would arrange an interview and send your CV to the business. If everything works out well, they will assist you in interview preparation, provide advice, and guide you in getting the greatest outcomes from the interview.
You might use a logistics recruiting agency in India if you are a business owner and want to address the skill gap without getting involved in the time-consuming, expensive, and difficult recruitment procedure.
What are the Benefits of using Logistics Staffing Recruitment Services?
Permanent Placement of the Right Candidate




The recruiting company is the employer of direct hire personnel. Staffing solutions streamline the conventional process by finding personnel, organizing interviews, and managing offer negotiations. The best applicant for your team needs to be chosen as the final step!

The ideal individuals will be positioned permanently in the organization if you engage with a logistics recruiting agency in India, especially if you want your recruiter agency to operate in this way. The number of resignations from the organization may decline as a result.

Conversion of Contractual Jobs into Permanent




One of the most frequently mentioned advantages of working with a recruitment agency is the ease with which contractual positions are permanent. It eliminates the need for the company to deal with laborious paperwork because the recruitment agency will handle it.

Your team needs a few additional hands to complete an important project. Contract jobs allow companies to add and cut people required to meet business demands while saving time and money on HR tasks. For contractors, it's a fantastic chance to develop industry experience with new tools and jobs while advancing your goals without making a firm commitment. Even contract positions occasionally become permanent ones.

Hiring Candidates on a Temporary Basis




Hiring the incorrect applicant wastes time, money, and resources on someone incompetent or leaves after receiving weeks of training. Temp-to-hire employment may be the best option if you want to test out potential hires before making a decision or if you're an employee looking to try a new position while leaving your options open. These roles provide both parties a chance to try things out before committing.

Most recruiting agencies in operation meet businesses' short- and long-term needs. It means that a recruitment agency can offer you specialized services for such needs even if you are looking for people to be recruited temporarily.

Search for an Executive Level




Executive-level staffing might be difficult. A logistics-focused executive search agency can do the hard work for you. Our recruiters identify the top executives, so you may concentrate on selecting the person who will fit your team the best.

The hiring of executives is one of the most difficult aspects of recruitment. Executive-level requirements, skill sets, and expertise aren't frequently found in the market. However, logistics recruiting agencies in India won't have any trouble filling executive-level roles thanks to a sizable pool of suitable people.

Allowing Remote Work Options




Since the pandemic has made remote working a more reliable and fruitful option for many companies, even the recruitment agencies have started providing recruitment services specifically for filling remote working roles.

Although they are less widespread in the industrial and transportation sectors, remote work choices are growing in popularity across various industries, enabling employers and job candidates to look beyond their local markets.
Three Important Keys to a Successful Logistics Recruitment Process!
The Right Candidate for the Right Job
Finding individuals whose values coincide with those of the firm is necessary. A firm is made up of people. If you don't hire people who share your values, you can't expect to fulfill your promise of openness and integrity to your clients. You can only do this if you employ people who uphold the same principles as your business. Finding employees who share your company's beliefs can be difficult.
So, what do you mean when referring to "The Right Job"? It means choosing employees capable of performing the necessary tasks based on their education and experience. If you require an accountant, you should look for someone who has some accounting expertise. A candidate's skill level is frequently evaluated based on their academic record and work history. Additionally, skill evaluations are highly helpful in assessing whether a person genuinely possesses a particular skill.
Finding the right person is more crucial than finding the appropriate person with the relevant skills out of the two.
Identifying Dishonest Candidates
Getting to know each individual is the goal here. Learn about the person's personality, fundamental beliefs, driving forces, work history, experiences, skills, strengths, and weaknesses. You need to pay attention and be well-organized.
Here are five quick tips for spotting dishonest applicants and automatically disqualifying them:
Examine the resume of the applicant in-depth. Pay close attention to the areas of the CV that seem too good to be true.
Conduct a phone conversation with them first to learn about their professional background, core values, motivations for performing what they do, and abilities. Note the responses they provide.
Attend the initial on-site interview with the applicant. Ask them the same inquiries you did during the telephone interview, and have a company representative take notes on all the responses.
Select a different day and time for the second interview so that at least 4-5 days have passed. Repeat the same inquiries (ideally in a different manner), make notes, contrast the results with the earlier responses, and check whether they match.
You likely have a strong candidate if they have made it this far in the process. Request at least three references, at least two of which must be from prior employers, and ask them to submit documentation of their academic accomplishments. Request that they take a personality test to confirm their underlying principles and outlook.
Be Professional and Factual
Do not rush; take your time, follow your gut, and analyze the information you have gathered. No matter the procedures, data analysis, or time you invest, there will still be instances where you hire the incorrect candidates. Do not hesitate to fire the employee if you are certain that you did so. Be factual and professional. You will have evidence to support you if you hire the incorrect candidate for the position. Be fair because the choice may have human and legal repercussions!
Is it Possible to Work with more than one Agency?
If you have been looking for work for a while, you will be happy to learn that you can register with multiple recruitment agencies at once.
No law forbids you from signing with more than one job agency. However, avoid sending the same employer your CV from many employment firms is advised. This is because doing so would duplicate your resume. It may put you in an unpleasant scenario and worsen your issue. If your agency representative is submitting your resume, you may always ask them to tell you more about the organization.
Even though it is not expressly specified in the agreement you sign with the recruitment agency, working with them alone is the only option you have. Sharing the same job description with multiple agencies could hurt your business because you would end up with inferior prospects, or the position would go unfilled. As a result, you should take your time selecting the greatest recruitment agency and sticking with them. If you feel they cannot meet your needs, you may choose to work with another agency.
The Final Note!
Recruitment firms are quite beneficial. The best part is that they don't charge the candidate any fees, especially once they get to you, and even if they do, the cost will be minimal. So why make the struggle of the job search alone? Take assistance from a top recruiting firm, such as Collar Search, and you might find your long-awaited dream position.
Working with a staffing company can complete a month-long search in a few days. Knowing when and how to utilize them effectively can help you ensure a long-term hire while lowering recruitment stress. The most user-friendly hiring application on the market is Collar Search. Request a Collar Search demo immediately to advance your employment and recruiting efforts. Due to their extensive expertise in logistics, they are aware of the difficulties and equipped with the necessary tools and procedures to address them.