All Blogs
HR Outsourcing Offshore Recruitment Services
Not receiving an application to your job? Know why?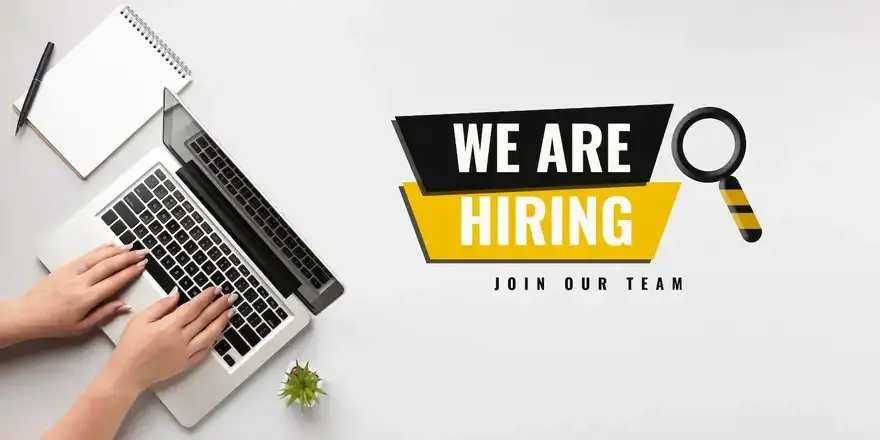 August 12,2019
Are you tired of posting job vacancies on every available platform that is out there, but all your efforts are going in vain?
Is the job not being viewed by enough number of candidates?
Well, you can not put the entire blame on the job market. Maybe your posts are not good enough to catch the attention of your candidates. Perhaps you are underestimating the impression that job description makes on the candidates. Wondering what we are talking about?
Allow us to help you identify the mistakes that recruiters make in the job posting:
Sloppy job posting mistakes such as spelling errors, typos, random uppercase letters;

Irrelevant job title;

No trackable click for candidates to apply;

Posting the wrong requirement on the wrong job board;

Overusing acronyms and buzzwords;

Lengthy and complex job application
In this fiercely competitive job market, for an organization to get noticed by the candidates they wish to hire, it is essential that the job postings are well structured and optimized for maximum visibility.
In this age of the internet, the content clutter can mask your diligently written and posted job vacancy, no matter the perks and benefits you are offering. Your post has to be noticeable, searchable, and not to forget appealing, with a proper structure. We are going to share with you some tips, implementing which can help with boosting your job application rates:
CANDIDATE'S EXPECTATION:
We hope you are still not living in the bubble that "all an employee wants is a salary"? Candidates are eyeing for companies that offer them holistic benefits- a decent compensation, perks and benefits like work from home, healthcare facility, paid vacations and such. While a robust salary package attracts candidates, but what will ensure employee engagement and retention is the culture, flexibility. While it can be financially straining for the organization to dispense all these benefits, what needs to be done is to leverage your brand standing to figure out what perks are most desired and highly functional.
EFFECTIVE JOB POST:
Gazillions companies like you are posting a job in the same boring structure, and then they wonder why there are no job applications. The reason is the job posts are not competent enough to attract attention. Some posts look like they have just been structured for writing's sake. If you don't take this crucial process seriously, how do you expect the candidates to consider your vacancy? After all, it is about their career, and they can not start with an organization who put little to no effort in creating a comprehensive job post. What makes a job post worth noticing?
Use the common trending terms; with which the candidates are searching for a job for a particular role;

An innovative and creative title under 60 characters will set your job posting apart;

Unless necessary, do not use capital letters (THEY APPEAR TO BE YELLING!)
KEEP UP WITH THE TRENDS:
How are your contemporaries hiring? Which last tool and technology are they using to set their recruitment post apart? Video? Gamification? Virtual Reality? Tracking technology? Take video; for example, you can use it to show your work culture and how you keep the employees engaged? You can use live videos to answers Q/As. A video job post will make it easier for the candidate to understand better the vacancy and what it has to offer.
OPTIMIZE THE JOB POST:
Optimizing the job post for different platforms will help with visibility. How can you optimize your post?

Know the pattern of candidates online activity and post when they are most active;

Make sure that the job posting has industry-related keywords for better targeting;

Be done with cliche phrases like a fast-paced environment, attractive salary package
As the recruitment landscape evolves, so does the ways to attract the talent pool. Keeping track of the same can be a challenging task, which is where outsourcing a recruiter can be of tremendous help. Working as an extension of your in-house team, they can help you with a cost-effective and strategic recruitment plan to guarantee effective brand building. Collar Search's dedicated team of recruiters will assist you throughout recruitment marketing, sourcing, screening and onboarding of candidates.
Need offshore candidates?
Fret not!
Collar Search provides competent offshore outsourcing services in India, from organizations looking for offshore IT services. We are your one-stop solution for proffering, cost-effective and robust recruitment solutions.