All Blogs
Offshore IT Staffing
Offshore IT Outsourcing – An Ultimate Guide To Make An Informed Decision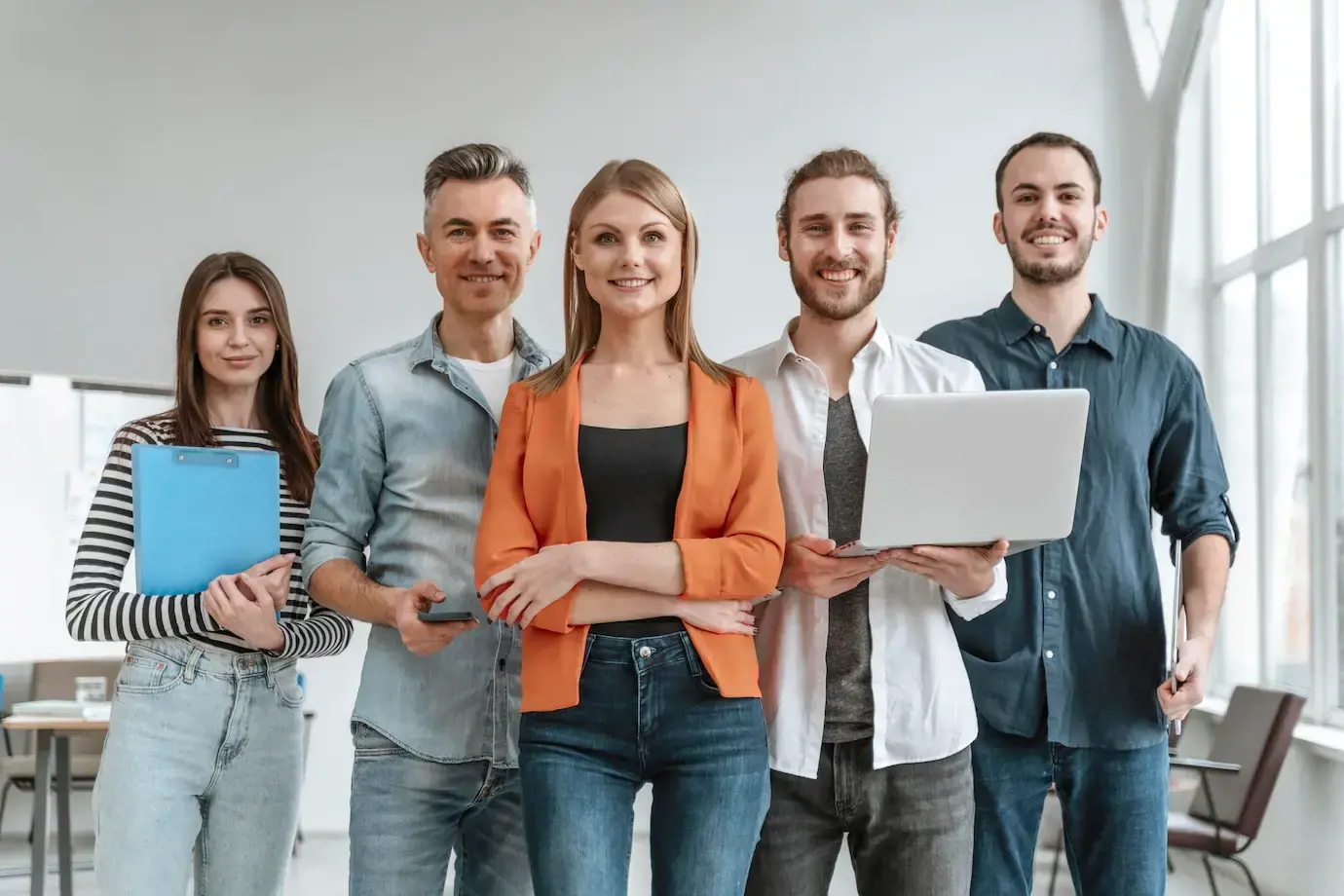 May 10,2022
The one lesson that everyone learns from offshore IT outsourcing: there is no more need to keep everything in-house. IT outsourcing has become a new normal in the evolving technological industry. As per a report, around 54% of businesses prefer third-party support teams to connect with their audience. Are you thinking of offshore IT outsourcing? Read on to know what things you should consider before considering them.
What Aspects Should A Company Consider Before Offshoring?
Geographical Location

The geographical location of the offshore company will help you know English proficiency, internet access, and business relations with your own country.
In-depth Business Values

The workplace atmosphere reflects the business values of the offshore company and, therefore, never forget to check whether their values are reflected through their service or not.
Cost Efficiency

Never miss calculating how much you can save by offshoring, especially in comparison to the existing method. But don't just go for low prices offered by some offshoring companies.
Human Resource And Talented Developers

You'll be amazed that the IT outsourcing industry of India will witness a CAGR growth of 7.25% by 2025 This shows how businesses are approaching offshore IT outsourcing to complete their needs. If you are offshoring to get to the global talent pool, you must analyze the skill set an offshore company offers.
Secured And Established Policy

Go through the technology and resource policy of the company as it helps in understanding the commitment, position, and dedication of the offshoring agency towards their service.
Powerful Recruiter Branding

An offshore IT outsourcing company that can't help you build a powerful recruiter brand is of no use. Always ask about recruiter brand-building before making the final decision.
The Key Challenges To Offshore Outsourcing
Restricted Government Rules

The government rules vary from place to place. When you choose a different location for outsourcing, the complex government rules regarding staffing can be a barrier for you.
Lack Of Skills

The lack of skilled IT professionals is not limited to a certain region, it is a global problem, and one can overcome this hurdle by considering offshore IT outsourcing.
Global Outsourcing And Standards

Keeping tabs on the pulse of the evolving global outsourcing standards is cumbersome, especially for the IT industry and when you are new to the offshore outsourcing realm.
Adherence Of Agreement

Everything needs to be handled professionally, from service level agreements to intellectual property rights. You can overcome the challenges by contacting offshore outsourcing services in India
The Best Ways To Outsource Effectively
Be Patient And Selective

The one thing that you should always avoid while outsourcing is to rush through things and make selections on guesswork. You have to be patient and make decisions based on data and analysis.
Build Stronger Connections

There is no way you can manage offshore IT outsourcing without building a strong connection with the outsourced employees and the outsourcing company, as it helps in better communication.
Trust Your Outsourcing Companion

Building a strong bond of trust with your outsourcing company is the first step toward embracing this new venture.
Build Affinity

The harmony between the outsourcing company and your company will play a vital role in the offshore IT outsourcing outcome; therefore, you must focus on it.
Is Human Resource Outsourcing A Good Idea?
Skill Acquisition

HR outsourcing helps you bridge the skill gap without actually getting involved in the staffing process. You will not run short of skill set since you get access to a much bigger skill pool.
Performance Analysis

With outsourcing human resources, you can conduct performance analysis to determine how the overall productiveness and the output have improved over time.
Managing Employee Payroll

When you decide on outsourcing human resources, you start spending less time on any kind of paperwork or payroll management, and you start working on setting goals and achieving them.
Benefits And Compensation Management

Offshore IT outsourcing comes with the benefit of compensation management as well. Thus, you can take the back seat and let the outsourcing company care about every HR function.
Top Approaches To Outsourcing Human Resources
Analyze If Outsourcing HR Aligns With The Company Goals

Both the objective of outsourcing HR and the company goal should be on the same page; otherwise, your outsourcing venture won't complement your goals. So, always look at the bigger picture before choosing offshore outsourcing services in India.
Connect With Employees

Make your employees a part of the meetings you organize to decide on the specifications of HR outsourcing because no one else knows what your company needs better than your employees.
Examine New Laws And Challenges

Before deciding on offshore IT outsourcing, you must surf the internet to understand new laws and challenges that might affect your outsourced team and how you manage them. Even an offshore IT outsourcing company can help you with this.
Investigate Your Options

You should always take your time and analyze every outsourcing option you come across before making the final decision. Once you choose an outsourcing company and build an outsourcing team, there is no turning back.
Focused Core Competencies

Everything in your business that can give you a strategic advantage in your offshore IT outsourcing should be considered. You should also make plans to focus on it in the best possible manner.
Explore The Possibilities With Us!

Collar Search offers the most customized, effective, and industry-based offshore IT outsourcing services. From sourcing to onboarding, we can take care of everything, and this is why we act as a one-stop solution for all your offshore recruitment needs. Consult with our experts and see how we can help you climb the ladder of success.