All Blogs
Offshore Recruitment Services
Stop Your Hunt For Remote Offshore Recruitment Services With Us!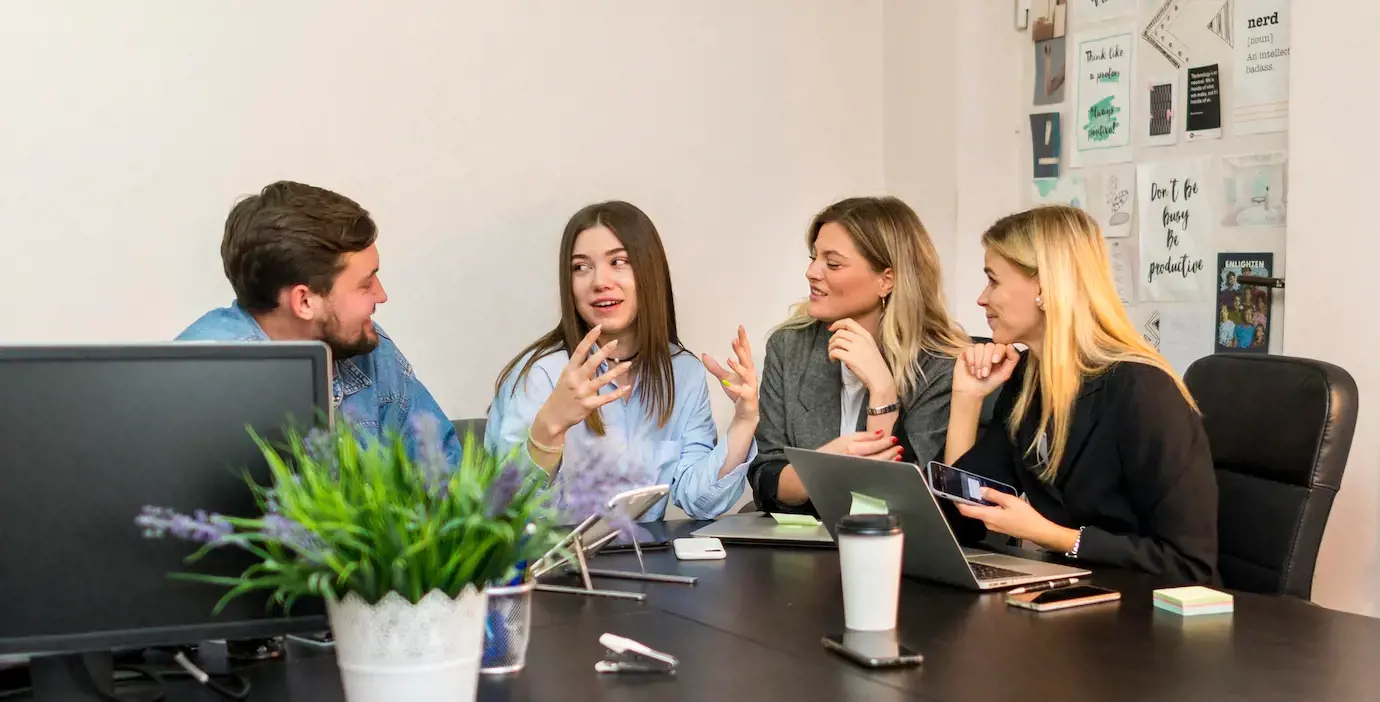 December 12,2022
There used to be a time when words like remote support teams and offshore hiring was not a part of most business lexicons. Most businesses used to rely on the standard recruitment process, and everyone working for the firms working inside the firm only.
But as digitization took over the world, people started exploring its use for team management and recruitment, and this is what gave us the concept of offshore hiring and remote support teams. Although businesses were already adopting these two concepts from all over the world, the pandemic catapulted its use. It made it necessary for all the businesses that survived the worst pandemic wave.
Now, more and more businesses are opting to outsource their contact centers to countries like India, Vietnam, and the Philippines for roles like lead generation, tech support, and even customer service.
But if you have been scouring the internet for a long and still haven't found any reliable remote offshore recruitment service provider, you have come to the right place. We at Collar Search offer world-class remote offshore recruitment services, and in this blog post, we will discuss all the common problems of offshore recruitment processes and how we can help.
6 Problems companies face during the offshore recruitment process
Time wastage while screening candidates
When companies decide to outsource jobs to other countries, they usually have to deal with a large pool of clients. Deciding to interview everyone who has applied for the job on an individual basis is a complete waste of time, especially when you have yet to reach the advanced level of recruitment.
Not to mention, the herculean task of scheduling one-to-one interviews with everyone is going to complicate the process further and make things more time-consuming for you.
Language barriers
When hiring overseas, there is no way you can overlook the aspect of language and cultural barriers. Most of the countries where offshore IT outsourcing companies are located are developing countries, and all such countries have different languages and cultures. This cultural difference makes it difficult for the offshore team to fathom and execute the project successfully.
Also, you should never forget that your remote offshore team will be communicating with your customers in their second, third, or even fourth language, and that's where the epiphany that you should have opted for offshore IT outsourcing services is going to strike you.
Lack of collaboration among recruiters
When you hire employees for your offshore team without using any kind of offshore outsourcing services in India, it becomes important to screen every candidate thoroughly since they will be working with little or no supervision. This is what triggers the issues related to collaboration.
Different time zones create more problem
Coordinating and scheduling interviews with remote candidates is different from your standard candidates because of the different time zones. This makes even the task of scheduling an interview highly complicated, time-consuming, and challenging.
When you don't use offshore outsourcing services in India, you end up dealing with long email and phone threads just to properly set up an interview. You must choose a time that suits both the applicant and the recruiter.
Restricted technological access
When you don't have any geographical restrictions while hiring candidates and you go on with offshore jobs hiring from every corner of the world, you have to keep in mind that not every candidate will have a computer and webcam to complete a digital interview.
This is a bigger problem with all those companies that use standard interview processes, and they are quite rigid about the process they use since they don't wish to make any changes.
Inconsistent quality of work
Another problem faced during remote hiring is the inconsistent quality of work. If the candidates will not be properly screened and their technical skills are not gauged virtually, it will lead to inconsistent quality of work.
To make the most of remote hiring through offshore job hiring, you have to make sure that the candidates that you have hired have the capability to perform otherwise, the situation in the remote team can go haywire.
How can we help you to overcome these problems?
If you choose the offshore recruitment services of Collar Search, it will act as a panacea for all the problems discussed above in this blog post. From using the best recruitment software solutions to already choosing a pre-screened pool of skilled and experienced overseas candidates, we use every method, tip, and trick available to allow your clients to make the most of our offshore recruitment services.
To Conclude
At Collar Search, all your needs will be met according to the set timeline, and you don't have to compromise on quality. With multiple approaches and quick response time, we obviously stand out from the crowd.
The best part about Collar Search's offshore recruitment service is that we use a bespoke approach and have dealt with a wide array of business requirements. This means that we know the specific need of every industry better than anyone else. To know more, click here.