All Blogs
Offshore IT Staffing Offshore Recruitment Services
TIPS FOR INTERVIEWING AND HIRING OFFSHORE EMPLOYEES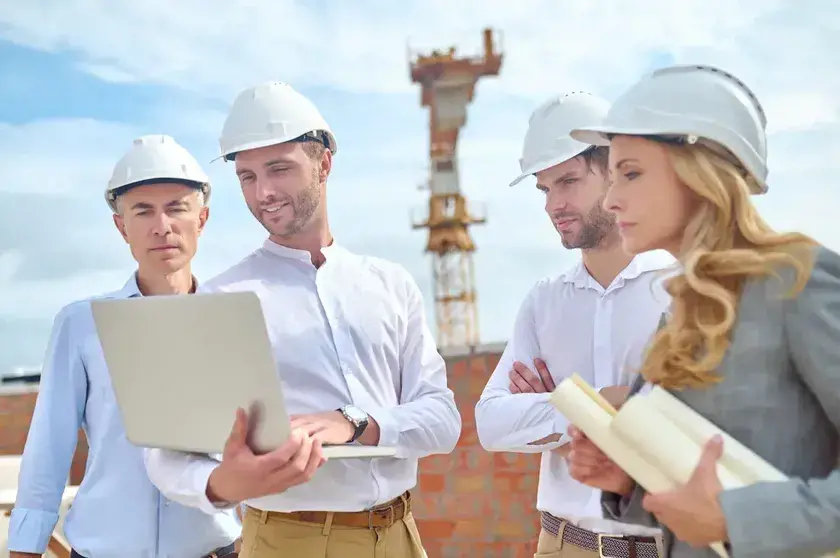 September 13,2019
OFFSHORE EMPLOYMENT BENEFITS
As the cost of hiring, onboarding, and retaining employees is increasing at an exponential rate, organizations are seen being more inclined towards offshore recruitment sources. Employing offshore comes with several benefits, some of which are:
First and foremost is the cost-benefit that organizations can enjoy. Offshore employees are strategically picked up from nations where the services the organization would be dispensed, are provided at a significantly cheaper rate. Also, since offshore employees at large charge on an hourly basis, this escalates the production at a lower rate, saving time and money to be invested in core and operational tasks.
Since with offshore employees, you get agile on the go customer support, you no longer have to worry about not being available to the customer in need, at the wee hours if your time zone.
Offshore employees ensure timely, consistent, and effective communication.
Since you no longer have to settle for mediocre skills, because of the high workforce rate in your country, you also won't be compromising on the quality of the work. Without any significant investment and secure employee handling, offshore employees will ensure reliable assistance for high security.
CHALLENGE IN INTERVIEWING AND HIRING REMOTE EMPLOYEES
Just like anything, offshoring recruitment has its share of challenges, which are a significant hindrance to its successful implementation.
The time-zone difference is the primary concern in the interview process. There would never be an appropriate time to go on a call with the candidate. Scheduling interview is not only complicated but a tremendous waste of time.

Then there is the communication issue which arises from the legal and cultural barrier. What might be a funny joke to some could be offensive to others which might land your organization in a soup.

If you plan to invest in a foreign consultancy with the hope that they will be the best judge of talent across the globe, then you have to understand that the foreign agencies will ultimately force their clients on you, regardless of whether or not they are eligible for the position.
You can read more about these challenges in our previous blog post, which covers the aforementioned in a more elaborate manner.
TIPS
In a rush to hire the next available IT expert or team, organizations often overlook red flags or make mistakes, the gravity of which they realize when their production is hampered. To help you make a smarter choice, today we bring to you specific tips that will ensure a streamlined and effective offshoring process:
THOROUGHLY VERIFY THE CREDENTIALS:

Don't get blinded by how low they are charging for dispensing services; it could be possible that they lack the necessary skills. When hiring for IT, take, for instance, application development, check how many applications they have created and how are they reviewed. This will give you a clear idea of whether or not they are worth interviewing and investing your time in.

PROFICIENCY WITH THE LATEST TOOLS AND TECHNOLOGY:

Check how proficient they are with the latest tools and technologies pertaining to IT development. Limited technology knowledge will come in the way of developing a supreme quality application.

PROBATION AND TEST PROJECTS:

We are not saying that you go through the resume once and do not investigate to your satisfaction accomplished offshore employees to sit for a test when they have given an elaborate explanation of the level of projects they have worked on and are working on would be disrespectful, and there is a strong possibility that your offer will be turned down. Similarly, instead of bounding them with a probation period, it would be advised that you prepare a legal document which clearly states the conditions under which the association can be terminated.

COMMUNICATE:

You must always keep in mind the cultural and educational differences and accordingly devise offshore policies that will benefit you as well as the employees. Understanding the difficulties will help you forge and foster a healthy relationship with the offshore team. Effective, consistent, and transparent communication are necessary for escalating productivity and efficiency.
WHY OUTSOURCING OFFSHORE RECRUITMENT?
Offshore hiring is not just a trend and hence should be included as a competent part of the business strategy, but it is intricate and will only deliver effective results when devised by professionals with considerable knowledge and demonstrable experience, which is why you will see an increasing number of companies opting for outsourcing remote IT solutions to offshore outsourcing services India like Collar Search. With dedicated project managers, Collar Search ensures the execution of policies which will be customized as per the organization's requirements and budget, equally benefitting both the employer as well as the employees. We are proffering comprehensive offshore IT recruitment solution for web designing, animation, gaming, application development and more, guaranteeing that you only hire the most suitable candidate for the position from across the world without burning a hole in the pocket.
Get in touch with Collar Search's representative today!