All Blogs
Recruitment Process
Tips To Choose The Best Outsource Recruitment Company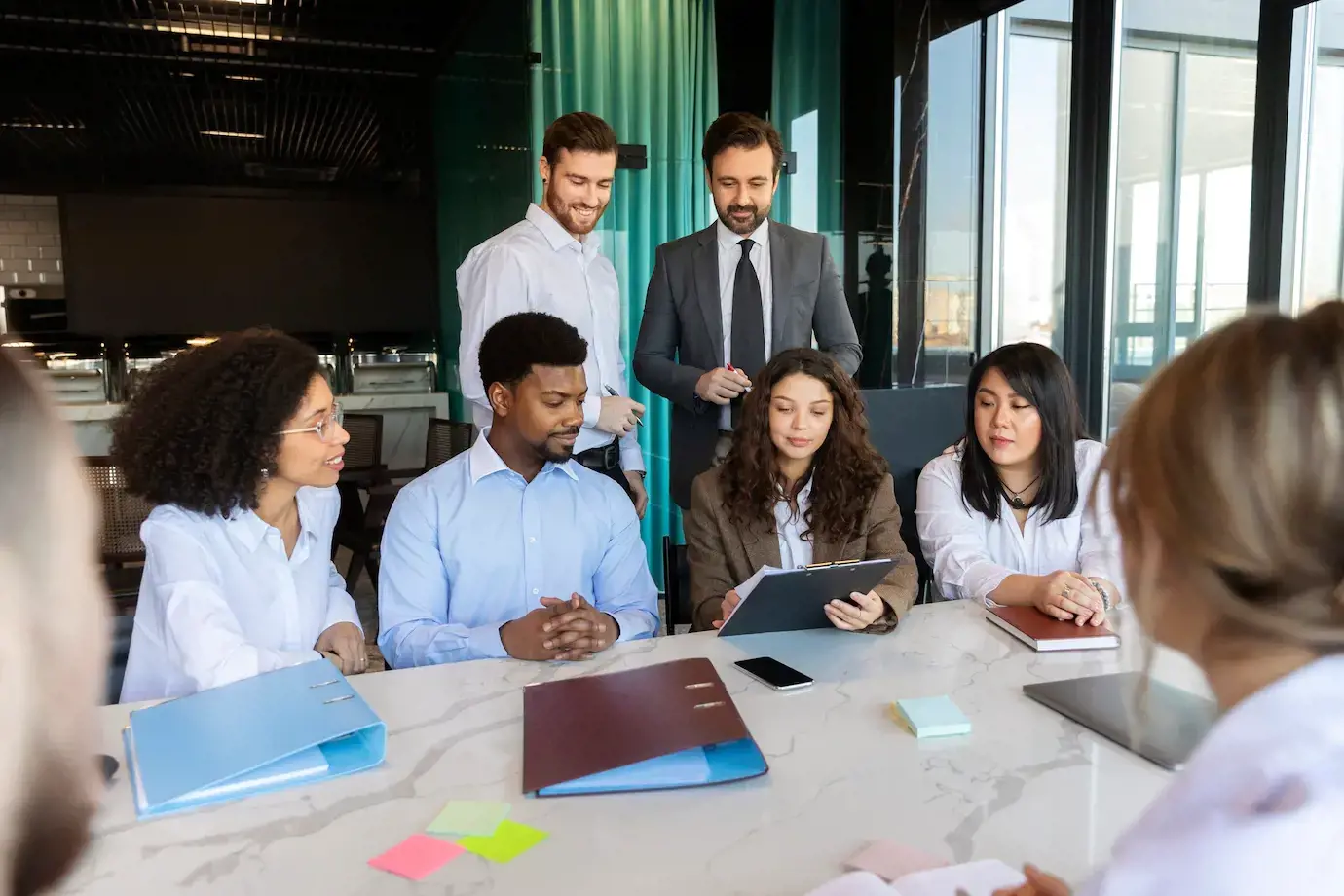 September 15,2022
"Some tips that every company should know before choosing the best outsource recruitment company."
Business leaders can no longer afford to see outsourcing as a fast fix to help decrease costs in today's quickly shifting business environment driven by new technology. Businesses that want to succeed and expand internationally should incorporate outsourcing into their long-term strategies for gaining access to people and knowledge.
A company's success depends on the quality of its employees; therefore, it's important to attract and retain talented workers. Finding qualified people is a never-ending struggle in today's competitive job market. The process of hiring can now take place in person or online. Due to the proliferation of Outsource Recruitment companies, it is now much simpler for businesses to reach out to potential employees.
If you want to cut expenses without sacrificing quality or speed of hiring, finding the correct Outsource Recruitment Company is essential.
There are a lot of recruitment agencies out there. Still, suppose you need help with any aspect of the hiring process. In that case, you could find that working with an outsourced recruitment agency, also known as Recruitment Process Outsourcing (RPO) is more efficient. But how can you know which firm is right for your organization?
Some of the factors to think about while selecting a recruitment process outsourcing firm are discussed in this article.
Tips for choosing the best Outsource Recruitment Company
Ask for the recruitment strategy of the RPO Firm.
It would help if you had a firm grasp of their methods to attract, evaluate, and ultimately hire potential employees. An honest staffing service wouldn't keep you in the dark like that. Maintain a complete file of each applicant's qualifications and information.
If the agency readily shares information with you, you can start to doubt its veracity. Otherwise, you should verify their hiring practices, board member qualifications, review criteria, etc.
Check for online reviews, mainly from the organizations they have served.
There is no need to send representatives to or personally visit these organizations. Considering the pervasiveness of modern technology, these organizations now mostly function as online portals.
Any of the communication above channels can finalize the agreement. Feel free to drop by and ask any remaining questions you might have. You may make an informed choice after reviewing their previous work and the current and former employees list.
Social media platforms like LinkedIn, Twitter, Instagram, and Facebook can provide useful information in these situations.
Check if the RPO firm has helped companies in your particular niche.
Experience matters more than anything, and that case is no different in the RPO industry. If you seek an RPO firm, then we recommend you check their background experience about whether they have worked for a company in a similar domain as yours. This way, you can be assured of their credibility in providing the best services for your organization.
Their Industry Expertise
If an Outsource Recruitment Company India has offices in many countries, that's a good indicator that it has worked with companies in your industry before.
Because of their global presence, they are usually well-versed in the local market and have access to a large pool of qualified workers worldwide.
It's also worth noting that a candidate's overseas expertise might provide them an advantage when recruiting in bulk.
If a staffing agency has locations all around the world, they'll be able to guarantee the following:
Their fluency in more than one language
Advantage: They Know the Local Market
This is due, in large part, to their exposure to different cultures.
Their background in collaborating with MNCs
The ability to adapt to working in several time zones
Companies' needs to either hold on to or acquire qualified workers from outside have increased in the wake of the recent epidemic. And then what? Can a service provide this?
For example, one of your most valuable workers may be considering returning to their native country. How do you keep them around, then? Maybe you're dreaming of a fresh start in a foreign land. A provider might answer your problem of finding, hiring, sponsoring, and bringing on foreign workers.
An RPO firm must understand your brand/organization idea and what you stand for
The most important aspect every company wants in their employees is that they must have a proper understanding of the brand's morals, ideals, mission, and vision. When outsourcing your hiring process to an RPO firm, they must show a deep understanding of your company and have complete knowledge of your ideals.
If they fail to do so, they aren't credible enough to hire the exact employees you are looking for.
Choose an RPO firm that prefers quality over quantity.
Quantity is beneficial for a fast operation, but quality matters most for a company's long-term growth. The best RPO firms in India must always provide high-expertise and skillful employees for a company rather than the average ones to meet their criteria for filling out the vacant positions.
The best RPO firms always envision their clients' growth more than anything, which is one factor you must always remember before choosing an RPO firm.
Choose the best Outsource Recruitment Company in India, Choose Collar Search
Finding a reliable organization to handle the hiring process might be challenging. You are most certainly not on your own. Every manager in charge of making hires wants to do a good job of identifying and attracting top candidates. If they work with a reputable recruiting process management firm, their search for new employees should go off.
It's challenging for them to achieve this since they have nothing to build on. They need a skilled RPO firm to assist them in locating and employing many fresh applicants promptly without sacrificing quality.
If you decide to work with Collar Search, you're assured to be bringing on a partner rather than just outsourcing your recruiting. In addition to finding and hiring new employees, you can entrust Collar Search to provide analysis and counseling at key points in the process.
Conclusion
We understand the complexity of the recruitment process and trying to find the best fitting candidate for your company. You want your company to grow big and fast, but it's impossible without the right kind of employees. But then again, you can't afford to spend your precious time seeking out such candidates on your own when you already have your hands full in company operations.
Collar Search is one of the leading RPO firms in India and we have a long history of leaving our clients satisfied with our professional recruitment services.
Contact our experts to learn more about how we can help you today!