All Blogs
Recruitment Process Outsourcing
Top Skills to Look for in Your Logistics Team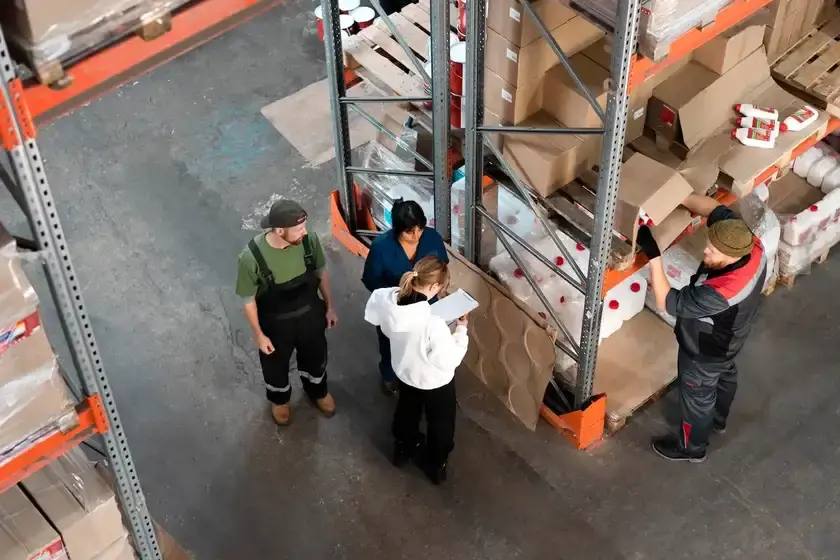 October 15,2020
Consumption is one of the pivotal pillars of the economy. This is why there has been a surge of businesses, and with the rapid development in the technological sphere— new ways of conducting businesses have emerged in the eCommerce industry. Thus, in today's time, for businesses to thrive, a very crucial component is logistics.
Logistics has become a crucial component in the Supply Chain Systems, for businesses to sustain and have an established reputation in the market— as customer satisfaction is and should be the ultimate aim for any business. Because let's just admit, as customers, none of us would like to have a delay in receiving our products delivered or face any inconvenience in the process which delays our satisfaction and experience. With the surge of eCommerce in a colossal way, logistics has perhaps become the most crucial aspect.
Therefore, what becomes imperative for businesses and companies is to have an efficient logistics workforce and team with them, who would ensure that the entire tedious process is conducted smoothly. And to ensure smooth business operations, having the right set of skills and competencies for logistics is required.
We have for you a list of the skill-sets you need to look for while building your logistics team, for the smooth and efficient conduction of your business.
Top Skills to Look for in your Logistics Team
1. Dispute Resolution
The first and foremost skill that your logistics team should have is the ability to mitigate and resolve disputes, without affecting the sales. Conflicts are inevitable — they occur in everyday transactions, and businesses are no exception. When so many segments are at work, friction among them is bound to happen, and this is where this skill is required the most.
An efficient logistics team would employ these skill set by coordinating constantly — regular follow-ups, paying attention to details, and maintaining clarity and transparency in coordination while resolving the disputes when arising skillfully without business getting affected, thereby saving time, money, and enhancing productivity.
2. Effective Planning and Execution Skills
The second most important skill-set to look out for is to see whether the potential candidate is an efficient planner who can execute all plans well. Since logistics is the department in charge of the mobility of the products, this is the department that is in charge of several stakeholders who are enabling this process.
And for an efficient logistics team to operate effectively, its members should be organized, with an acute foresight and have effective planning modules. Along with being an excellent planner, it is also important for the team members to have the ability to operate the plan efficiently. With the surge of E-Commerce, and with most businesses going online this skill set is an absolute requisite.
3. Smart Transport Modeling
A comprehensive modeling system is a competency that serves as the heart of logistical operations. Smart Transport Modeling essentially means the effective and strategic planning of routes, involving a detailed evaluation and investigation in framing the best transport model solutions.
This requires having a systematic, mathematical and technical approach skilled in this requisite competency to design the best effective solutions for smooth operations of the business. Making it cost and time effective, thereby ensuring its steady expansion and steering profits.
4. Talent Development
For businesses to thrive, expand and retain their brand value, it is important to up-skill the potential and capacities of their existing employees. In a knowledge-based economy, talent development becomes the driving force while strategizing business expansion, thereby retaining its best employees.
With the expansion of businesses and dynamic market trends, enhancing the competencies of the logistics team is essential. Many top companies rely on Logistics Recruitment Outsourcing Services for recruiting the best talent and sustaining it for long term while they build their company value.
5. Teamwork
Another supremely important skill that your logistics team must have, is the ability to work in a team. Teamwork is a crucial factor for the smooth functioning of the business. Logistics essentially involves coordinating between the different elements responsible for the smooth transportation and distribution of the product, and for successful coordination, efficient teamwork is important. Team members and departments operating smoothly, without causing any friction in business operation, becomes fundamental in the success of any business consequently.
However, recruiting the right person for your logistics team can become quite overwhelming, as the recruitment process needs to be in-depth and detailed. In order to have the right person in the team, it becomes imperative to have a detailed evaluation of the candidates applying and make the right choice among the pool of candidates. All these factors become confusing and tiresome to follow with a labor crunch and layoffs in some industries.
LOGISTICS RECRUITMENT OUTSOURCING SERVICES- THE SOLUTIONS TO YOUR WOES
This is exactly where Logistics Recruitment Outsourcing Services comes as the solution to all your worries and pressures. By entrusting the recruitment process to an RPO, the process becomes extremely smooth and hassle-free. What makes RPO's the best choice? Here is the answer:
They already have an elaborate pool of talented employees stored in their database. Therefore, they can very swiftly choose the right candidate suitable for your company's requirements.
At the same time, RPO's have a talented team of recruiters at their disposal, well versed with the changing recruitment technologies and tactics.
Last but not least, these services provided by an RPO can prove to be cost-effective. So you are saving money and efforts while getting the best candidate for your business requirement.
Facing Problems in building the Logistics Team? Connect with us at Collar Search, a reputed RPO with 12-year experience in the recruitment market. We are a one-stop solution to all your recruitment woes and have needs catered. Connect with us today and know more about our Logistics Recruitment Outsourcing Services.