All Blogs
Recruitment Process Outsourcing
Understanding the Value of Outsourced Recruitment Company in Total Talent Solution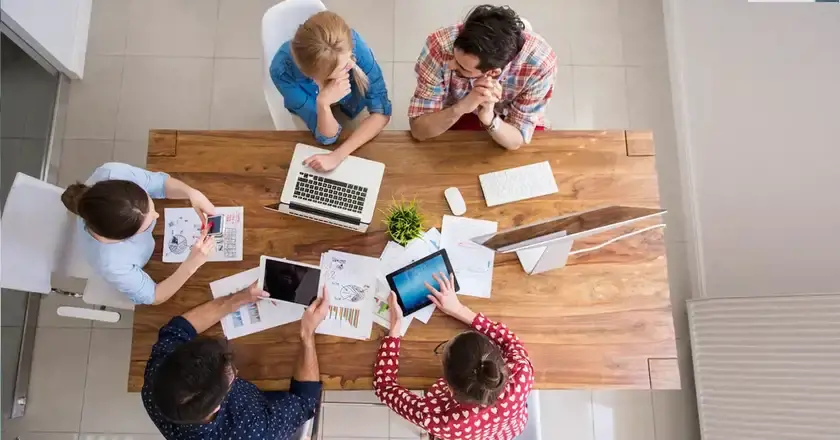 February 05,2020
There are many candidates with great talent, skills, and experiences that you wish to hire. For an estimate, there are about 500 million white-collar professionals, out of which 40 million of them have displayed their name, company, and location online. Their information is available and accessible. But only 20 million of them prefer job boards to get hired.
With this calculation, it is clear that you have about 440 million of the inaccessible candidates. An outsource recruitment company maintains a vast database of professional candidates and is committed to helping companies find the best employee. For companies, it is challenging to hire a candidate because they are not sure how to find one online. Companies don't have a database; you, as an owner, may find it difficult at first place to find a potential candidate.
How is outsource recruitment valuable?
In such a scenario, hiring an outsource recruitment company sound logical for business. If you are looking to attract potential candidates and retain a permanent, high-quality professional with talent, these service providers can help you. From optimizing the process of recruiting to reducing the talent acquisition and time spend. And also improving the experience of candidates & business there are many advantages to it.
1. Efficient Process:
Within a large organization, recruitments happen to be done independently. There are different departments in the business, each with HR personnel, who may charge high salaries. HR functions to recruit candidates for the company, and if there are 5 to 6 different departments, like IT, marketing, Finance, Sales, and so on. A company has to have 5 to 6 different HR and pay them salaries, which can be costly.
This approach is inefficient, and thus excessive spending can be minimized by hiring only one HR and relying on an outsource recruitment service to find out candidates. The burden on HR will be only to meet those professional ones who are suggested by them. The hiring process becomes quicker and efficient, and you are only left with professionals for the interview. They know, skills to shed out only the best candidates for the company.
2. HR is focused on Strategic Goals
There is not just one duty of an HR to hire candidates, but multiple at the same time, which can be a burden if not divided the duties well. HR has a responsible duty, and they have to attend meetings, learn about the company, consider salary appraisal, and solve the queries of the employees if any.
Thus, the hiring process can be time-consuming as well as challenging. Companies don't hire employees throughout the year; it happens once, twice, or maximum thrice, and thus a professional service provider can happen to be the best for this.
They have a clear vision of what background and experience candidates can be suitable for the post. They provide end to end service, and from the big chunk of the list of candidates, only the important ones get to reach your organization for a face to face round.
3. Attract Passive & Dedicated Talent Pool
The race to find talent is pretty tough in today's world. There are people with hidden talent, and with the internet, you can't find the ideal without the many you see online. Thus, the professional outsources recruitment company is those who do know how to get professionals. They have got a screening process done in which they communicate with the list of candidates and take them through the screening very well.
They provide schemes and attract potential employees, and through this, if the candidate passes through the test and is successful with the Q&A round. Only then the information of the candidate will be passed on to the company, and further interrogation will proceed.
4. Permanent recruitment
Recruitment services are built to help clients like companies to get the potential candidate to fill the role. Now, there can be times where a company requires only twice or thrice the process of hiring candidates in a year. But for a startup, this is not the right case. As an when the company grows, find out new ways of doing business and reason to start a new department. There rises the time of adding people in the company, and it can be hiring 10 to 15 people at the same time for the same role or different.
This whole thing can be intimidating because you can't predict out of the 15 you've hired, are all deserving or not? You are not sure whether you have hired candidates that fit the needs of your job profile. In such a scenario, a professional company can help you in a much better way. They have a database and the knowledge to provide you candidates from a strict screening process only. Thus, you will be left with potential employees who deserve to be at your workplace.
5. Use of Latest Technology
Keeping up with the industries, new techniques and innovation is something that you can expect from the outsource recruitment company With budget, skills, and experience screening applications and technologies, these providers know how to get through an ideal candidate without any hassle or stress. Recruitment service providers invest in the latest technology because they don't want to be outdated and only be present in the race of what is happening in the current times.
They do so because they want their clients to get in touch with a talented pool of candidates who deserve to stand in the race and win the job successfully. There are high tech data analysis tools as well as VMS that ensure the candidate's information is provided on time, and the screening is done before things further move to face to face interviewing. These are the ultimate reasons why you genuinely need a professional RPO company to help you find an ideal candidate suitable for the job post you have been looking for for so long.
For more details, reach out to Collar Search's representative today!