All Blogs
Recruitment Process Recruitment Process Outsourcing
GLOBAL TALENT STRATEGY: ESSENTIAL COMPONENTS AND TIPS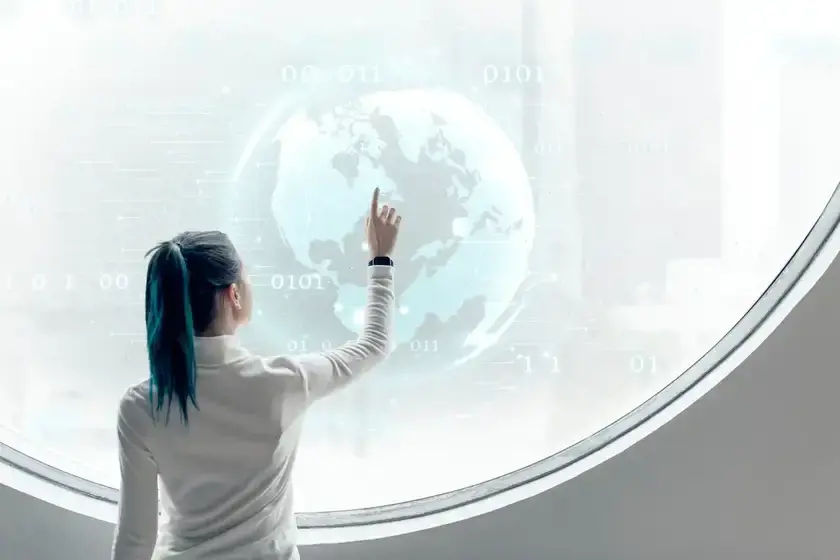 August 07,2019
What is a global talent strategy?
Time and again, we have stressed on how intricate and critical is the job of the human resource department. HR does more than just sourcing and recruiting candidates; it is their job to make sure that employees are provided with a healthy, nurturing and safe environment where not only do they ensure business's productivity but also get ample room to innovate, grow, stay engaged and hone their skills.
Ensuring an environment that not only keeps them physically engaged but mentally stimulated as well is what entails a dynamic talent management strategy. Structuring them in accordance with the globally accepted and implemented recruitment and industry-standard will generate a global talent strategy that will guarantee the success of the employees as well as the organization in the world market.
Why do you need a talent management strategy?
Nothing works without discipline, then how can an organization? Haywire and acceptable policies harm the organization in the long run; which is why it is essential to have a stringent talent management strategy in place so that:
Your organization attracts top talent

The employee performance is increased

There is employee engagement

Business performance is enhanced

Employee retention is maintained and escalated

Clients are satisfied
Critical elements of global talent strategy
ALIGNMENT WITH STRATEGY:

Is your talent management strategy well aligned with the business goal and objective? Employees are the reason why a business stands tall or is crushed to oblivion. Your talent strategy structure should be such that employees work is aligned with the business strategy.

CULTURAL IDENTITY

The strategy should be able to filter out candidates based on their principles, values, personality, and appropriateness to the work culture. While technical skills can be built and developed with time, personality traits are challenging to modify but have a profound impact on the productivity of the business.

BRAND IDENTITY

What makes an organization worth interviewee's time? How they have invested in building and maintaining their brand identity. Making your social responsibility apparent is one of the ways of adding value proposition to attract the finest talent.

INVOLVING MANAGEMENT:

While it's true that the talent strategy is the responsibility and accountability of the talent acquisition and HRM, but including management and the department leaders in the process will help in more successful planning, designing, and execution of the strategy.

Tips for devising and strengthening it

Work on minimizing cultural barriers: One of the biggest hurdles to the organization trying to make it in the global market is the one posed by the cultural differences. Cross-cultural communication skills can prove beneficial in gradually eliminating the gap.

Modify employee value proposition: Depending on your business's goal, the value proposition can be modified for the employees on a global level.

Find the one with balanced technical and soft skills: While technical skills can surely bring in a profit, but that alone will not be sufficient enough to build and foster customer /client relations. This is why it is essential that your talent management strategy carefully examines the emotional intelligence, cognitive behavior, and other soft skills alongside technical expertise.

Why let an outsourced team take care of it?

To devise and execute a potent strategy that leads to hiring of the cream of the crop from the talent market, you need a team of highly educated and well experienced human resource and recruitment professionals like those at Collar Search that guarantee quality hiring, significant reduction in time of hire and also make sure that your organization's brand value is enhanced with a talent strategy that aligns with the global recruitment standards.




Collar search job doesn't end there; by outsourcing our HRM recruiters and managers, you can rest assured that every policy implemented would result in employee engagement, boosting employee productivity and gradually increasing the rate of employee retention, thereby bettering the company culture and enhancing the employer's brand value.




Collar search, a proficient Recruitment Process Outsourcing Company, offers comprehensive recruitment, hiring, and onboarding solutions to SMEs and organizations spanning industries be it healthcare, IT. To help companies hire the most suitable candidate that best fits their budget and specific needs, Collar Search dedicated recruitment managers are devoted to structuring and implementing competent recruitment strategy which benefits both the employer as well as the employees.




Reach out to our representatives to get prompt and effective solutions to all your recruitment woes.