All Blogs
Recruitment
How Can A Credible Recruitment Outsourcing Partner Help Combat Skills Shortage?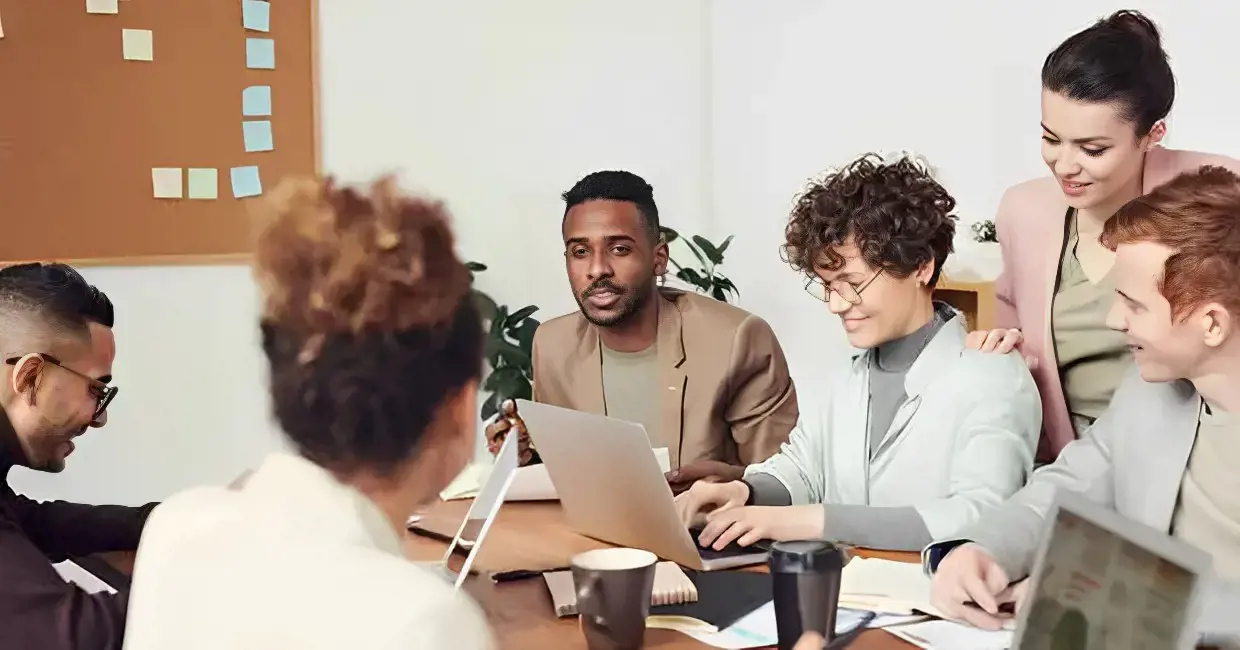 February 16,2022
Hiring in the industry is undoubtedly challenging, but these challenges level up in the healthcare sector. The additional challenges and complications in healthcare recruitment are there because the employees in the healthcare industry directly affect the well-being of the patients.
While employees contribute to the success of a facility in every sector, in the healthcare sector, this contribution becomes critical since employees have a direct connection with the patients. Without proper patient care, even the best medical facility will fail.
To top it up is the existing shortage of skill in the healthcare industry. According to American Medical Colleges, there will be a shortage of 124,000 physicians by the end of 2023, and as per the data gathered by Online Nursing, by 2024, we will be dealing with a lack of 400,000 home health aides.
Here's where a recruitment outsourcing partner comes in. Working with recruitment outsourcing partners is a fast-growing trend towards outsourcing the full-cycle recruitment processes to a third party. That is not only an economical option, but it is also highly effective.
A better understanding of the recruitment landscape, specialization in healthcare staffing, and bespoke services offered by recruitment outsourcing partners can help you overcome the skills shortage. Keep reading to stay illuminated.
An offshore healthcare staffing agency can help with medical staffing recruitment:
Strategic Workforce Planning
With strategic workforce planning, it becomes easier for businesses to fuel their growth and maintain the growth rate for a more extended period.
But such planning targets a bigger picture of the company; profitable scale- assuring future talent requirement and forecasting. In addition to this, it also aims at offering workforce flexibility, documenting retention policies, and comping up with a human resource analytical system.
Such type of planning also aids companies in being prepared for or avoiding any downtime during disruptive changes. Thus the organization can maintain continuity without compromising on the quality.
A reputed offshore healthcare staffing agency can help keep everything in the business on an even keel, especially for the always-changing business landscape and evolving market demands. This type of partnership with an offshore healthcare staffing company compliments the in-house team with an offshore workforce, leveraging the untapped global talent pool.
The best part about an offshore healthcare staffing company is that its services can be scaled up or down according to market demand. Therefore, you don't have to worry about switching the staffing agency or coming up with a completely new recruitment plan because of the disruptive changes.
Increasing Digitalization
Nowadays, it has become crucial for businesses to dive into the digitalization pool that is catapulted because of the influx of COVID-19. Although the proliferation of COVID-19 didn't act as a springboard for digitalization, it catalyzed it. According to a survey, 97% of the professionals agreed that COVID-19 amplified their digital transformation efforts.
Even those businesses that used to have an aversion to digitalization in the recruitment process now accept the integration of new tools. They are optimizing the recruitment process through digitalization with alacrity.
Such type of trend is helping businesses in dealing with the labor shortage in a much better way. But it is not a cakewalk, and it can turn out to be a money-guzzler for many firms as well. So, how can businesses keep recruitment and technology on an even kneel amidst the constantly evolving talent war?
An offshore healthcare staffing agency is the only answer to this problem. Since such agencies deal with high volume recruitment requirements, they are always equipped with the right tools and the right people to handle those tools to make the most of it.
With the correct type of healthcare staffing agency, you can thrive in the disruptive market, make technology a vital aspect of the recruitment process and build an optimal recruitment model.
Can Easily Outsource to Manage Skill Shortages
Keeping everything in-house is no more the new way of managing the skill gap as businesses now realize that the challenges of the recruitment realm are beyond the capability of their in-house team, technology, and process.
Such a realization leads to the influx of outsourcing, and it is slowly becoming inherent to many organizations. Outsourcing allows companies to leverage the third party's expertise and resources, which is what most organizations lack.
Moreover, such a type of collaboration allows organizations to scale up or down as needed and boost productivity without enduring high costs on overdue and salaries.
Businesses have both the options of outsourcing a specific part of the business or completing the process. These processes may include payroll, database management, recruitment, temp staffing, and much more. By outsourcing the non-critical function to a third party, you free up your internal resources and use them for the business's core competencies.
How can Collar Search help?
Collar Search is the leading offshore outsourcing company specializing in healthcare staffing. It doesn't matter how short your deadline is for hiring the right talent or how big your scale of recruitment is; we can fulfill all your needs.
We use cutting-edge methodologies to overcome the recruitment challenges of the healthcare industry, and we even have effective risk mitigation plans along. Get in touch with us to know more about our services and pricing model.