All Blogs
Recruitment
How Does Staffing Impacts Organizational Growth?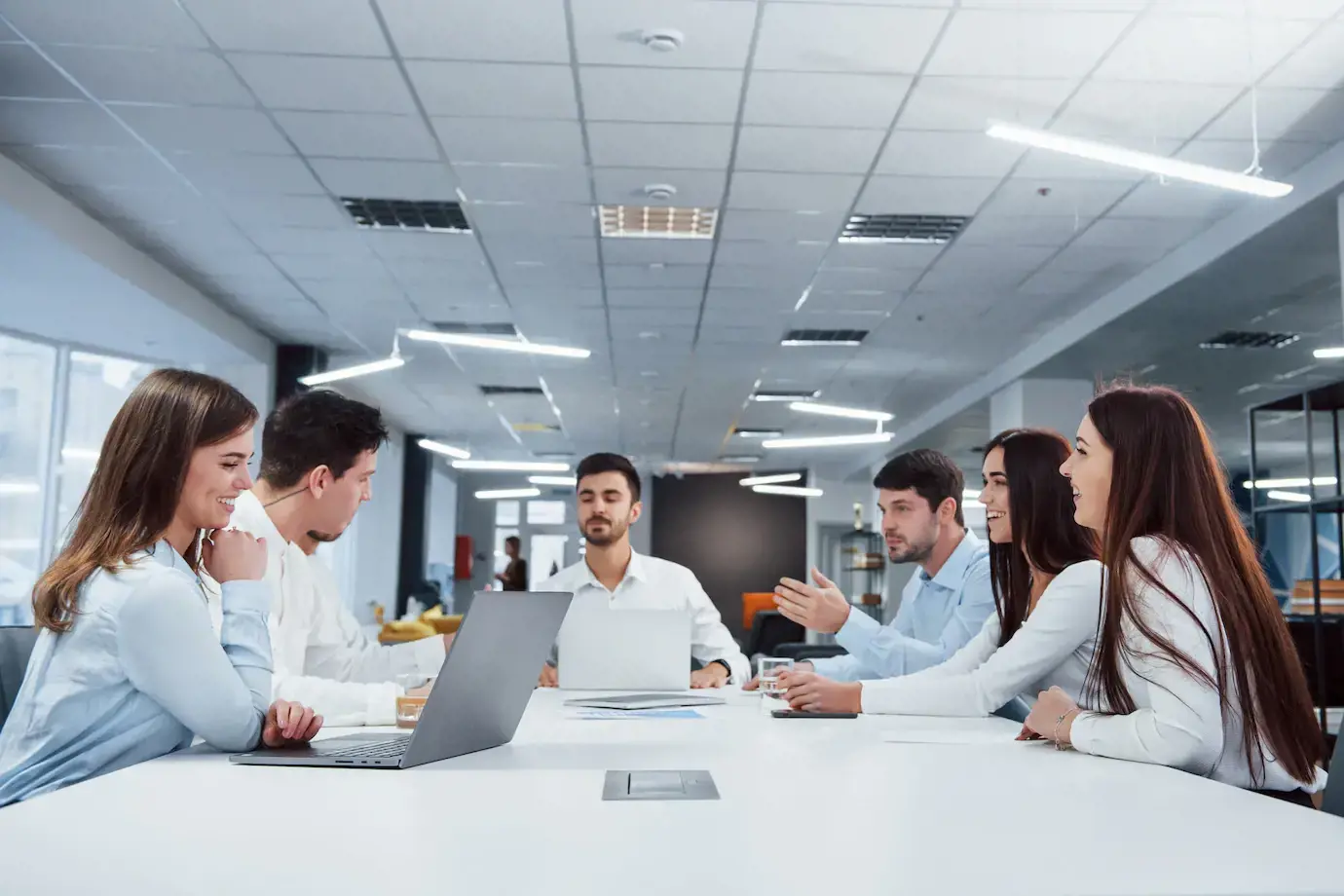 March 15,2022
People with the relevant skills, expertise, and talents are needed to fill in the gaps in an organization's structural architecture. People are an organization's most valuable resource since they either make or break a company's reputation.
Staffing has played a significant role in the growth of all sorts of enterprises. More and more businesses are realizing that a smart personnel strategy may boost productivity while lowering operating expenses through decreased turnover and transition costs. Because it may help the firm stay more competitive within the sector, good staffing may be able to reduce costs to increase profit.
Collar Search took the opportunity to create a comprehensive blog that helps people understand the importance of staffing and how staffing services in India can boost your Organization's growth in no time!
Staffing: One of the Crucial Organizational Function
In order to be competitive, a business must also be able to adjust to change successfully. The right talent bunch can help a company get through a moment of transition and secure its long-term success. Staffing becomes one of the most crucial functions to the success of all organizations because it is paramount to hire and retain a committed and capable workforce.
The continual process of identifying, selecting, assessing, and creating a working relationship with a present or future employee is referred to as staffing. The basic purpose of staffing is to find qualified people for various positions inside the firm. At various stages of the staffing process, staffing might be done in-house or by 3rd party contractors.
What Are Its Characteristics?
To fulfill the overall requirements of an organization Management studies differentiate staffing into 4 main characteristics.
a. Goal-oriented collective efforts:
Staffing covers a list of activities and it becomes practically incomprehensible for an individual to drive the whole staffing process single-handedly. Organizations rely upon groups of people with different staffing skills to achieve all the goals that have been planned.
b. Continuous:
Staffing is a time-independent process. Employees are active resources of any organization that are responsible for curating the best out of the passive resources such as machines, infrastructure, money, etc. To get the most out of these dormant resources, effective manpower is required which can be achieved through a continuous staffing process.
C. People-centric:
Staffing is directly concerned with the people, including employees at different levels, customers, allies, etc. Hence we can imply that staffing is of the people for the people by the people.
d. Necessities:
Staffing fulfills the organization's short-term as well as long-term necessities. It gives the organization a brief idea of current job vacancies and forthcoming job openings so that they can drive the staffing process accordingly.
Major Impacts of Staffing on Organizational Growth
Staffing plays a vital role in filling vacant job opportunities and it becomes equally important for you to identify some of the major impacts of effective staffing on organizational growth.
Optimal Utilization of Resources

Your organization consists of multiple resources broadly classified into financial, intellectual, physical, digital, and Human resources. Employees are the ones that utilize all your organization's resources. An effective staffing process helps you to hire the best candidates for job vacancies. Having these employees under your roof will optimize the use of resources, which ultimately adds up to the organization's market reputation and value.

Motivates Employees to Perform Better

Effective staffing results in better employee acquisition. When quality, skill set, and knowledge of all the employees match the work environment becomes competitive and the workload is evenly distributed amongst them. Since the environment is healthy, it motivates employees to work with higher efficiency and dedication.

Development of Human Capital

The process of improving the productivity of existing employees of the organization is known as the development of human capital. The process majorly consists of training and development programs initiated and managed by professional bodies.

Smooth Functioning of an Organization

Any organization's success stories include the collaborative teamwork that the employees have put forth to achieve desired goals. Staffing helps in improving and building healthy relationships amongst employees. A healthy human relationship leads to effective teamwork and the smooth functioning of your organization.

Helps in Cost Reduction

Staffing assists in hiring candidates with suitable skills that can meet your organization's requirements. Since the candidate already possesses relevant skills it becomes easy to achieve the desired goals in less time and with less resource wastage. Ultimately giving your organization leverage to invest capital in its growth and development.
Why Does Your Company Need an Effective Light Industrial Staffing Solution?
A potential candidate will not appear out of thin air, tons of applicants go through various screening processes to filter out a few candidates that might genuinely fit in the role.
The Job requirement can be in any field from manufacturing to distribution, Collar Search is India's best Light Industrial Staffing Services Agency. We understand all your requirements and assist you in finding the potential candidate that can fit in with your organization. We provide Light Staffing solutions to all businesses whether your business is small scale or large scale we have employees that can help you boost your organization's growth.
We provide all kinds of staffing solutions. Explore our website today to know more about Light industry staffing services and other related services.