All Blogs
HR Outsourcing HRMS Talent Acquisition Technology
MAKE YOUR HRMS DASHBOARD EFFECTIVE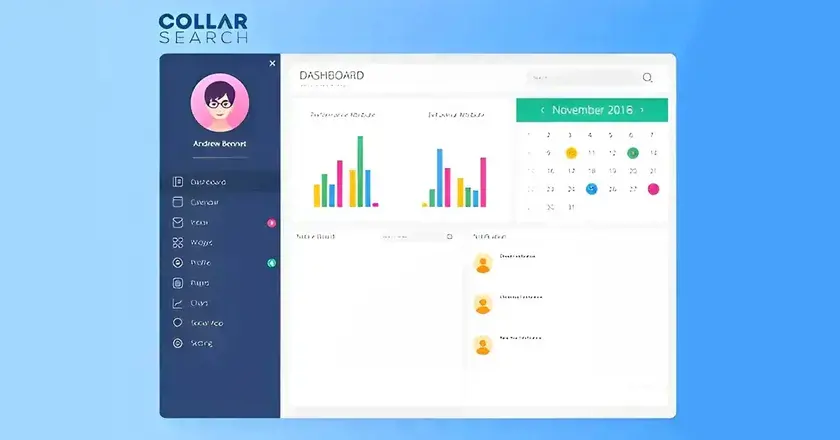 November 20,2018
As discussed in the previous blog, the human resource is one of the most pivotal and intricate parts of an organizational structural, responsible for making sure that the work environment is healthy for employees and simultaneously making sure that the upper management needs of hiring and retaining efficient employees and cost-effective means are adequately met.
Technology has been helping businesses spanning industries be more efficient, productive and cut down on overall operational expenses. Just like every enterprise leveraging technology to reap maximum benefits, human resource technology helps gain valuable insight into employees data such as performance, leave management. Implementing technology is imperative in human resource to make sure that the employee data is utilized adequately to better the decision-making process.
One such technologically imbibed tool which facilitates a healthier HR functionality is HRMS Dashboard. They are interactive and a simplified collection of all the necessary employee-related metrics in a graphical form, giving HR with a field view of employees activities, determining the goals defined and pursued by a different department. It provides the HR team with the necessary handle over the upcoming events and strategizes accordingly.
The metrics that are critical to a useful HRMS Dashboard, which the manager and team must make it a point to include on the software are:
EMPLOYEE:
The record of employees working across different departments, different designations, varying years of experience. There should also be a track of when the employee arrives, departs, when are they absent, etc.
PAYROLL AND OTHER BENEFITS:
Payroll cost is segregated by designation, department. The other benefits include incentives, commission, and compensation which is to be decided and paid by the HR.
COMPETENCIES:
An adequate record of employees skills and competencies they have acquired with time should be recorded and timely updated.
RECRUITMENT AND STAFFING:
Timely updating of the total number of vacancies for different designation in the different department.
LAYOFFS:
Retaining an employee with a salary boost is less expensive than running a recruitment campaign, hiring a new employee and training them. Identify the top performers and reward them with appraisals or promotion before they feel stagnant in the position.
TERMINATIONS:
The record of number and details of employees that have been laid off, along with the reason, be it a disciplinary or legal issue.
Employee retention is a significant issue for the HR team, as candidates are becoming more aware and are only willing to be a part of the organization that has its administration system in place. A satisfied employee means a healthier workforce and escalated overall productivity. Implement the strategies mentioned below to make your HRMS Dashboard more streamlined and accessible for all:
Yes, there are several key performance indicators as discussed above but you need to narrow down what signs need to be measured to make an informed decision.
Talking about measuring indicators, it is vital that metrics that are monitored contribute to the future course of action. Identify the challenges of each department and decide upon the parameters that would give valuable insights towards resolving it.
Determining the KPIs that should be measured can be daunting, knowing which indicator to track and which should not be calculated takes expertise and will vary depending upon the need of the departments in the organizations.
But managing the intricacies of HRMS technology can take up a lot of time of the team, which can otherwise focus better on their recruiting strategies and making the work environment, more employee friendly. It would be a time and cost-effective decision to outsource HRMS to an RPO specializing in providing efficacious solutions to all HR functions, such as Collar Search. Our team of professionals, make sure that all the HR functionality from talent acquisition, training, and development, performance monitoring, employee benefits all are profoundly inspected, problems identified and promptly resolved with profitable and time-efficient means.
You can trust upon Collar Search in dispensing competent and contemporary HR functionalities, complying with the global HR infrastructure, to help the HR and your organization deliver positive results., either by working alongside existing team or entirely managing the human resource.