All Blogs
Recruitment Process Outsourcing
Powering Business Growth with Dedicated RPO Services 2020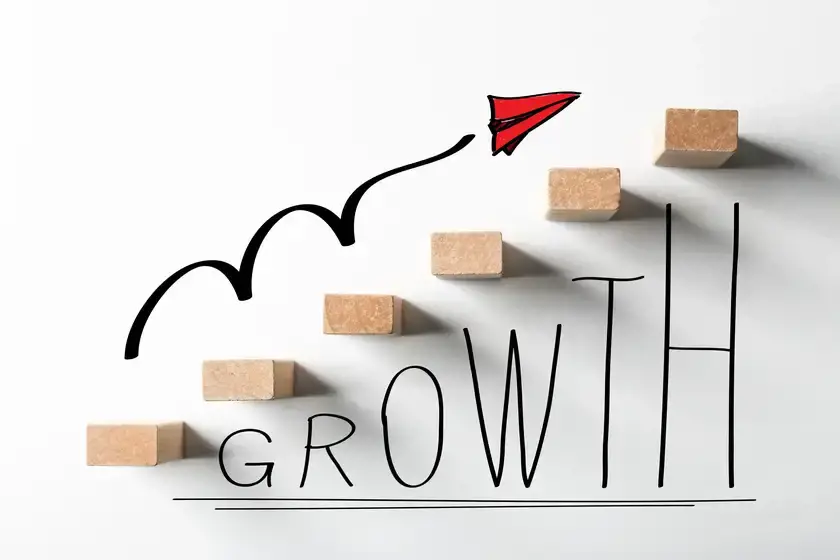 January 15,2020
This new year some resolutions will be broken again. That is why we make resolutions every year. But some resolutions are way too relevant to be taken lightly.
This new year you must have made several promises to your business, and you have sworn no matter how tough the situation be- you will not fail. No matter whatever your business and at whatever stage of development, be it on and whatever you still want to achieve, all your promises are centred on the growth of the company.
Business growth can be achieved in innumerable ways. One of the ingenious but unconventional ways is dedicated to RPO services
There has always been a shortage of talent and candidates with the required skill set, and this does not seem to be changing any time soon. With the global economy booming, it hasn't led to much job creation; it has also created a shortage of skilled labor. With the battle for acquiring talent intensifying, only a dedicated RPO can help you secure the best of abilities through the combination of experience and expertise which they bring to the table.
In an overview, a business partaking the benefits of RPO can have advantages ranging from simplifying the complexity of the operations, minimizing turnaround time, sourcing of talent in a consistent way, empowering your business to grow indefinitely.
Since they specialize in this field of recruitment, their networks are more proactive. Hence, they are capable of offering more innovative solutions which are completely tailored to suit your requirement. They can help you achieve your business targets better and gives you the most commercial advantage any business can have, which is valuable employees.
They also offer several other benefits, some of which are mentioned below:
1. Enhance your brand presence
The world is filled with many businesses, but every candidate aspires to land a job in the best of the places. If they don't get through, they will keep on trying. That is because everybody wants to work with a brand and not in a commonplace.
It is the small businesses of today, which are the big brands of tomorrow. And your business will not grow if you are unable to attract quality talent. When quality candidate hesitates to join you and look for better opportunities, dedicated RPO services lend their brand reputation to your company. At the same time, they are searching for talented candidates or you. They fight your battles and win over the required candidate and nurtures them continuously, so the candidate stays with you for a long time. This, in return, increases the value of your brand from other than just a consumer perspective.
2. Stay ahead with the latest advancement in technology:
Technology is evolving far more quickly than we can keep up with it. In today's era, there is not a single area that has been left out and not enhanced with the help of technology. It has transformed everything possible, from entertainment to studies to commerce. The recruitment process has not been shy of technology either. There has been continuous development in this space to improve and provide recruiting solutions that are amazing.
The usage of Artificial intelligence has been helping people to arrive at better solutions to any or all problems. Artificial intelligence is also used in recruitment services for finding the most appropriate candidates suitable for a job but also helping in various aspects involving their screening for the job to come up with the most suitable solution.
RPO services providers keep themselves updated with the latest technological developments to bring to your business the most benefits. A dedicated RPO service provider will enable a lesser manual workload, resulting in more minor human errors and better growth for your company.
3. Use of proper analytics:
You, as business owners, are always busy with more core aspects of the business. No matter how much you want to dedicate time to find the most suitable candidate accurately, you cannot manage because other things demand your time. So sometimes you skip over the elaborate and particular process of screening an employee, which often results in an inefficient hire.
A dedicated RPO service that specializes in getting you the best candidate for the job empowers you by doing the intensive manual work and approaches and screens the candidate using proper protocols and using no shortcuts. It uses all the latest available forms of analytics to better the solutions they bring to you.
4. The right candidate:
When you go out looking for suitable candidates, you are putting in a lot of crucial time, money, and energy. The entire process is very elaborate and time-consuming. The problem with this process is that there is no security that you will be attracting excellent candidates, and you cannot know that until you screen every employee. Many times it happens that the candidate you hired did not live up to expectations, which means there were some inadequacies in the screening process.
Contrary hiring can be very harmful to the health of the company. It holds a direct impact on the morals of the employees and also how the business will function overall. A good employee can enhance growth by solving all the problems and whereas an unfit employee can improve those problems. It's wise not to take a gamble and instead contact credible RPO service providers whenever you may require such assistance.
These are just some of the many ways in which a dedicated RPO service enhances your business. Utilizing these enables your company to put greater focus on more of the core and critical components of the business. A dedicated RPO can become an invaluable part of your company, supporting you, and assisting you in all your needs. So trusting the right RPO service provider increases your chances of finding your perfect employee and the exact solution to your requirement since their networks are more active; hence they attract more trusted sources.
To know more about RPO Services Reach to us Now!