All Blogs
Recruitment Process
How Can An RPO Help You Overcome Healthcare Skill Shortages?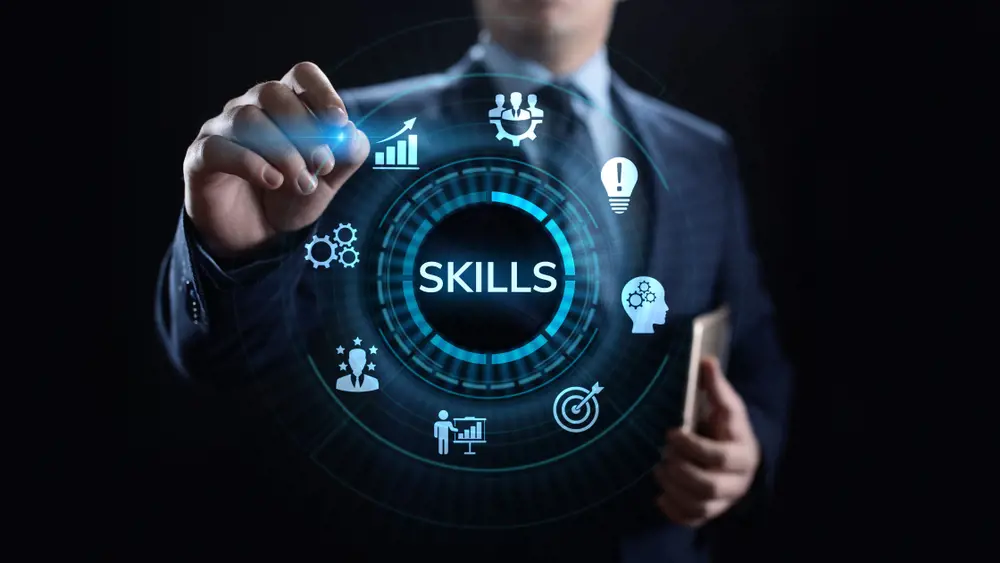 August 06,2021
Healthcare firms are on rising terms for a couple of years They have doubled their worth due to the high demand by people all over the globe. It has contributed to the need to hire a quality and skilled workforce to stay updated on the medical requirements of the patients and undertake advanced treatments with efficient and effective emergence. With the increase in demand for healthcare services, there has also been a sizable fall in the existing medical employment, which we can say results from the current global situation.
According to a study, the healthcare employment rate reduced to a whopping 7.8% during February and April last year. These skills shortages have hampered the operational efficiency of medical institutions. They have resulted in a close-to-incessant employment gap. We need to control the employment gap before it penetrates deep into the economy.
What Is A Healthcare RPO?
Coming into the picture is the role of a healthcare staffing services agency that holds a worthier position in managing the healthcare skill shortages. These staffing services agencies function as a relatively more innovative option to acquire hiring solutions and enhance the business productivity of a particular medical firm. The need for medical staffing services is to lower the tensions between the hiring committee of a medical firm and the applicants, as it maneuvers the recruitment process with its extensive experience and field knowledge. A skillful workforce is rather indispensable for a growing healthcare industry, especially when people are striving to receive the best medical service and attention.
An RPO or a healthcare staffing services agency has the future vision to tap on the right human resources with effective employment strategies and allocate them in the required position/role to handle patient concerns. Although there are numerous events where your partnered RPO will help you gain harmony with the prospective applicants, it is also observed that it encourages the existing employees and aims at increasing the annual retention rate.
To know more about how a healthcare staffing services agency can benefit you in filling the medical staffing gaps, let us deep-dive into it –
Employer branding
When a healthcare staffing services agency works with you, the need to implement various strategies to control the business's employer branding and marketing image becomes supreme. Your prospective employees must have in-depth knowledge and clarity about what the organization offers. RPO offers strategic actions to acquire talented resources from the market and encourages the current employees to remain associated with the business via implementing rewards & recognition schemes, creating new career opportunities, and effective to-and-fro communication.
Strategic workforce planning
Associating with an RPO agency gives you the wheel to control the business operations and helps plan the workforce requirement for optimal productivity. Since the market is rendering talent and skill-based jobs in the current time, the importance of a qualified workforce has emerged as one of the practical issues. With medical staffing services your healthcare firm could make an effort to ensure that it extensively focuses on workforce management, procuring additional staff for short-term projects, and running talent-acquisition operations to draw their attention.
Talent communities
What RPOs are majorly required to do for your business is to identify and bring onboard the best human resources from talent communities. It generally refers to a pool of talented candidates that possess the proper skill set and are eligible for the job role. With its vast network related to different talent communities, a healthcare staffing services agency manages to deal with competitive rivals and strategically govern the hiring of employees.
Learning and development offerings
Learning and development activities, re-training sessions, and conducting quarterly coaching of all employees are considered ideal approaches to enhance productivity in routine operations. RPO plays a vital role in fulfilling the functions of training and development ventures that allow employees to get better at their work, improve from their regular inaccuracies and bring effectiveness and commitment to work. Since RPOs have experienced, tried-and-tested skill-enhancing schemes for your employees, it becomes easy for your healthcare firm to train your employees with quick actions and exploit its benefits on better patient care.
Talent acquisition partnership
As you already know, an RPO has the added advantage of network connections that comprise a talented workforce; we can say that it aids healthcare firm's partnership/association with them. It acts as a bridge between the pool of candidates and your firm by becoming an effective hiring source. With the introduction of advanced technology and HRMS tools, managing a group of talented employees becomes convenient, which further contributes to the productivity and revenue-generating operations of the healthcare business.
Healthcare staffing is as crucial as any other industry staffing- and especially when the need to provide quality services is at its peak. Enter Collar Search your way to credible staffing services. We aim to enhance the working of your healthcare organization by filling it with abundant skillful candidates and make an effort to help your patients in their proceeding treatments. We deal with verified sources to connect your business with only quality recruits that can contribute to your business efficiently and promisingly. Please book your appointment with us and certify your healthcare business with a professional workforce!