All Blogs
Recruitment Recruitment Process
Tips For Healthcare Recruiting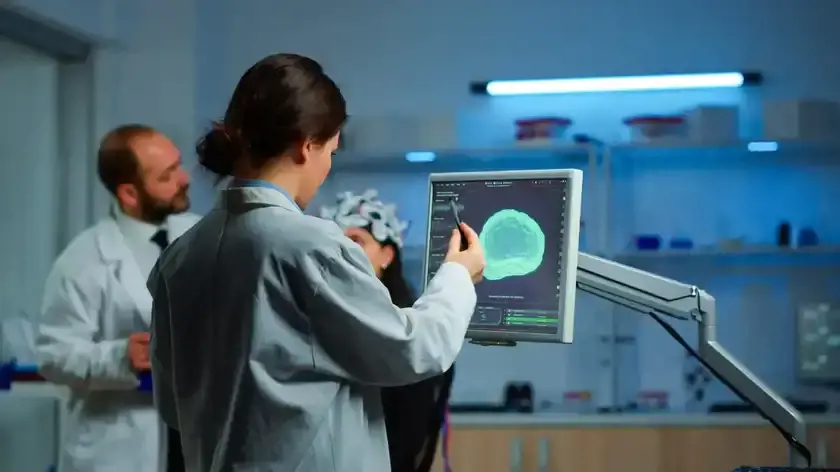 January 22,2021
The most valuable asset of the Healthcare Industry is healthcare workers. When we speak about healthcare workers, it includes doctors, nurses, medical examiners, physiotherapists, psychiatrists, and even people who dispose of medical waste. They professionally practice in biology, chemistry, psychology, etc., and are proficient with soft skills like decision making, time management, and empathy.
Hence, it is affirmative that healthcare employees possess exceptional skills and knowledge and cannot be hired if they don't have the appropriate qualifications. Thus, the process of hiring a doctor is usually too time-consuming. This is the point where offshore medical staffing agencies come into play. An offshore medical staffing company would take the load of hiring healthcare personnel off of you so that you can focus solely on your medical practice.
Whether you own a medical clinic, homecare facility, nursing home, or even a pharmaceutical company, an offshore medical staffing agency would hire top-notch healthcare employees for your organization. This way, you would save money and time usually invested in recruitment and selection and focus on your company's mission.
However, if you choose to hire healthcare personnel yourself, there are certain things you must keep in mind to hire the best ones without any hiccups.
Therefore, we are here to give a few tips for healthcare recruiting for your patients' welfare and for maintaining the efficiency of your organization.
Identify challenges in healthcare recruitment
It is very well known that the number of people going for medical education is comparatively less than other professions. Some medical personnel also avoid companies where they are paid way less than what they deserve. In such cases, you must identify such challenges and work to change them.
You must be aware of all the challenges that need to be addressed when hiring medical staff in your firm. You may have few food service workers or fewer nurses, or your entire department of psychiatry lacks the potential number of qualified doctors that are required for the services. Once you know where your weaknesses lie, you will know the strengths you need to look for in prospective candidates.
Improve employer branding
One of the easiest ways to attract healthcare personnel is by focusing on the branding of your organization. It is challenging for people with medical qualifications to find jobs that match their talent and perception. Healthcare personnel look for jobs where they are well compensated, and their work makes a difference in the patients' lives.
Hence, to hire well-trained medical staff, your organization should have a brand identity that focuses on employee development along with patient welfare. If a candidate's perception of you is positive, it will become easier for you to hire skilled employees.
List down benefits
According to many offshore medical staffing agencies, people these days are more attracted to raise in benefits rather than raise in pay. People can work in a healthcare facility with a stable income for a few years, but they always expect a wide range of benefits to be provided regularly.
Thus, your organization must have a list of medical benefits formulated before looking for medical personnel. The list of services should include free treatment, a canteen, flexible working hours, and off for mental health reasons.
Create candidate pipelines
When you look into an offshore medical staffing company, you will notice that they provide you with medical staff from various sources. Some of them partner with colleges and universities to get candidates with high scores and pleasing personalities, while others also collaborate with state job boards and health departments.
This process is known as the creation of candidate pipelines. These candidate pipelines are a sure-shot way of finding the right people at the right time. Hence, you have to ensure that your healthcare organization has access to colleges, health departments, medical volunteering groups, etc. That way, you will always know where to look first when you need expert medical staff.
At Collar Search, we are known for collaboration with various firms and boards to hire the best medical staff for your healthcare facility.
1. Utilize sourcing methods
Aside from college placements, you can always fund scholarships from your organization to hire excellent medical staff. You can also take help from veteran doctors to help you in the interview process.
By listing your healthcare facility in job fairs and external job hunting sites, you can easily create a large talent pool and benefit from it. This data is considered very valuable and can be used in the future as well.
Now that you know the essential tips that ensure excellent hiring of medical staff, you should know that hiring from an offshore medical staffing company is a wise choice. At Collar Search, our team pledges to stick by ethics such as HIPAA and employ medical personnel who will add value to your organization. One can easily rely on us for effective staffing services and save a lot of time and labor.
So contact us now and avail our staffing services today for hiring professional staff!