All Blogs
Recruitment Process Recruitment Process Outsourcing Talent Acquisition
4 Benefits of choosing RPOs over IT Staffing agencies for your IT hiring needs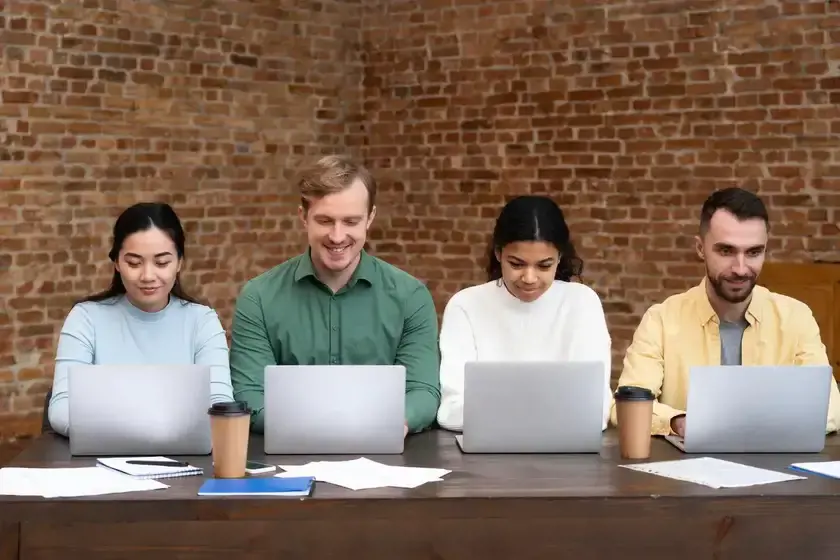 October 04,2020
With outsourcing becoming a new norm for most of the small and medium sized businesses, how can the recruitment process be left behind? Nowadays, companies out there are looking forward to something more than just filling the positions in their firm and this is why instead of keeping the recruitment process in-house or choosing IT staffing agencies, companies are making a paradigm shift to recruitment process outsourcing RPO.
The modern day RPO agencies have evolved past the role of just keeping the positions filled in an organization and they are acting as a more valuable partner for all of their clients. In the modern era, RPOs are acting as a key partner for firms in developing a strategy that will help the firm in achieving the company goals. From helping in shaping the brand of the company to providing the best talent, the modern day recruitment process outsourcing RPO agencies are helping firms in many ways. And if you are still wondering why you should go for RPO agencies instead of IT staffing agencies then you have come to the right place
Difference between RPO and Staffing Agency
Global talent programs
Most of the RPO providers out there have very extensive experience since they have helped a wide variety of businesses from different industries and geographical locations in shaping their brand and attracting the best talent from their industry. This is one of the main reasons why they are able to provide leading-edge global best practices, which is lacked by IT staffing agencies.
RPO providers leverage some of the best practices available in the modern era and they have gained these practices by providing customized solutions to a myriad of businesses out there. By incorporating technology, skill, and experience, RPO providers are able to come up with the best business-impacting talent programs. So, we can say that RPO providers act as a change agent while IT staffing agencies only fill positions.
Innovation is the heart of an RPO
If there will be no continuous improvement in the recruitment process then soon the whole recruitment cycle will become irrelevant. In the modern era, the market landscape keeps on changing, the technology evolves at a very fast pace and even the job roles are changing at a rapid speed. All this demands your firm to keep the recruitment process innovative and this is what an RPO provider will offer to your firm.
All the reputed and experienced RPO providers out there keep updating their training program because innovation is the heart of an RPO. By always updating the training program, an RPO provider can ensure that all its recruiters are always up-to-date with the latest cutting-edge talent acquisition trends that will be completely industry specific. While on the other side, an IT staffing services agency will use the traditional approach and they only focus on day jobs instead of being prepared for the future.
RPOs provide personalized solutions
Another advantage that you will get by opting for RPO providers instead of an IT staffing services agency is personalized solutions. If you will work with a world-class RPO provider then they will never use a one-size-fits-all approach because they are well aware of the fact that the staffing needs of businesses vary according to their location, industry, job role, job type and size of business. With personalized solutions from an RPO provider, you will be able to fulfill your staffing needs in a much better way.
But when you will work with an IT staffing agency then they will keep using the same approach again and again, regardless of the size of the business, the industry it is in, and the job role. Such a traditional approach might keep the talent pool filled but you will never be able to stay productive with such a workforce. This is another reason why working with an RPO provider will be a much better choice than working with an IT staffing agency.
RPOs lead to revenue growth
An RPO provider can easily improve the bottom line of any company. It's true that talent is not the only factor that plays an important role in delivering better results, but you will surely be able to fuel the revenue growth of your company if you will work only with the cream of the crop.
It's obvious that if you will hire some of the best candidates instead of just filling the job roles, you will have more brilliant minds working for the success of your company. This is why RPO providers can play a huge role in the rapid growth of the revenue of their clients. But since the IT staffing agency has no such intentions in mind, they will never be able to play any role in the better revenue of their clients.
There are many advantages that you can get by opting for a reputed and trusted RPO provider like Collar Search instead of working with an IT staffing agency. Using the traditional approach, not bringing innovation and focusing only on keeping the job roles filled; these are some of the most common drawbacks of working with an IT staffing agency.
So, if you want to keep your recruitment process relevant according to the current trends then opt for the services of an RPO agency without any second thoughts.