All Blogs
Recruitment Process
IT Recruitment Process Outsourcing—Ideas that Work to Attract and Keep Top Talent Globally!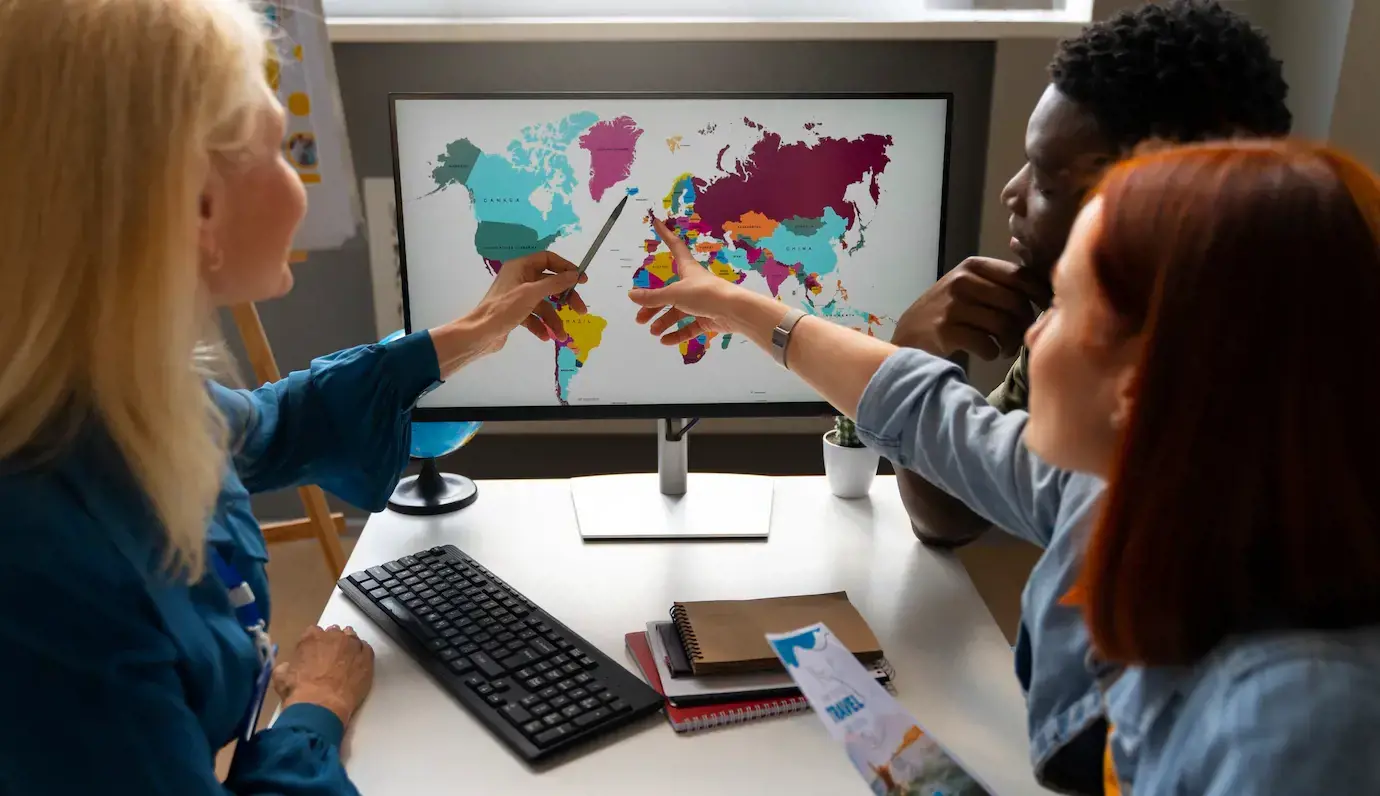 July 01,2022
Your company is directly and significantly impacted by the people you hire. The choice of employees can make the difference between a company's success and failure. Many businesses are choosing to outsource their hiring processes today because it is difficult to find the top candidates in the competitive job market. Discover all there is to know about outsourcing recruitment in this post.
The ability of the individuals who work for you is one of the greatest elements determining whether your firm succeeds or fails. Finding the right employees with the talents you need to succeed in today's business environment can be difficult. Locating, fostering, and educating new employees may be time-consuming and costly. Businesses need to make sure that activities are completed the first time accurately. Many companies use alternate staffing options to decrease the risk of selecting the wrong talent.
Do you know: The market for outsourcing recruiting processes in Southeast Asia and globally reached USD 6092.4 million in 2019 and is projected to reach USD 32059.5 million by the end of 2028, growing at a CAGR of 20.80% globally over the forecast period of 2020–2028.
Recruitment Process Outsourcing: An Introduction
Recruitment process outsourcing, or RPO, is the term used to describe contracting out a company's employment process to a third party. Depending on the organization's requirements, they can contract out all or a portion of their recruiting efforts to an outside RPO company. With outsourced recruiters typically stationed on-site and integrated into the HR or people function of the company, an RPO provider manages corporate permanent recruiting. An effective RPO program within an organization implements a talent acquisition team, the newest hiring technology, and customizable hiring methods.
Compared to standard staffing firms, RPO providers are far more actively involved in a company's hiring procedures. An RPO provider works as an addition to your business' hiring procedure. The hiring, interviewing, and outside firm can handle the onboarding processes. Some RPO companies even conduct employee exit interviews.
Effective RPO staffing solutions can help your business cut costs, swiftly fill roles, keep employees motivated, and lower attrition. Working with an RPO gives you access to all of its hiring knowledge and technologies.
Top 7 Creative and Proven Strategies to help your business succeed
Focus on Inclusion, Diversity, and Equity

Diversifying the human resources that support the success of your business is one of the best recruitment strategies. A focus on inclusion, diversity, and equity are necessary for any creative recruitment plan to succeed. Recruiting a diverse group of individuals enables your business to benefit from a wider range of perspectives, concepts, and understandings.




In the era of COVID-19, diversity is even more important. Every financial sector in every nation on earth has seen significant economic disruptions due to the pandemic, which has lasted for years. Disadvantaged groups within the population were disproportionately affected. As a result, ID&E is crucial to the COVID-19 economy's revival. Due to the collaboration and creative problem-solving of varied brains, inclusive workplaces foster innovation and creativity. These advances result in broad-based financial gains that will hasten our economic recovery, especially for these historically underprivileged communities.




When giving ID&E priority during hiring, expanding your skill pool with prospects from other nations is critical. Bringing in foreign workers and interns from other countries might give your company new views.
Adding a Global Perspective to Recruitment Strategy

Think creatively about recruitment strategies from a global perspective. Your recruitment approach can benefit significantly from including a global viewpoint. Instead of only considering local prospects, it enables you to incorporate applicants from all over the world in the hiring process. This might help you stay competitive as you work to draw the top talent in your sector.




You can gain an advantage in global marketplaces by broadening your recruitment strategy. The contributions of various human resources are an effective tool that allows you to develop original discoveries. When diverse applicants from different countries join your team, they may ensure that your business's decisions are sensitive to cultural differences.




Adding international interns to your team can be crucial to building a global talent acquisition funnel for your business. This might help you attract the best individuals for upcoming possibilities and find talent for available positions now.




Additionally, it's simpler than ever to think worldwide regarding your recruiting efforts because of the development of remote work and collaborative online platforms. In reality, as businesses look for top talent globally, remote internships are becoming increasingly popular alongside remote work. If you are interested in widening the pool of candidates, you should start targeting the global market with the help of an IT recruiter in India
Branding is a strong Recruiting Tool for Employers

When considering strategies for hiring, consider how candidates or even your employees respond to your brand. You can better grasp what you are searching for in a prospect by articulating your brand in clear detail. Additionally, it helps explain to candidates the benefits of working for you. Do not forget that branding serves to connect you with more than only prospective clients and customers. It can also introduce you to possible applicants.




Candidates who are only interested in your company's name, culture, or environment may be drawn to you by a strong brand. Candidates will be eager to join your organization once they fully comprehend it. Additionally, it ensures that any potential new hires will share your mission. Establishing your company's branding is the first step in bringing international talent to your team. Show your talent pool that you value people and are prepared to change with the times.
Online Engagement by Joining Relevant Conversations

Social media platforms can be a crucial component of branding since they let you participate in discussions pertinent to your industry. Encourage debate and share market trends to show that you are knowledgeable and up to date. This opens a huge window for interacting with your audience through brand and content.




This exposure may further enhance your position as a thought leader in your sector. Additionally, maintaining consistent interaction with your business will aid in expanding your talent pool for potential recruits. The professionals who interact with you online will become more interested in joining your team as their next step in their careers, or they might even decide to apply earlier than they had originally anticipated if the ideal position becomes available. By enabling you to stay in touch with possible prospects even when they aren't actively seeking a new job, this kind of continual outreach is crucial for passive recruiting. Social media is a potent instrument for ongoing recruitment in a global job market.




This is why, when streamlining the hiring process through IT recruitment outsourcing, it's important never to neglect the power of social media platforms. These platforms provide businesses with a direct channel for communicating with prospective employees. Additionally, as these platforms are the finest places to showcase your company's culture and principles, businesses can use them for passive recruitment.
Leverage Technology to Strengthen your Team

When filling a vacancy, consider whether the position would comply with remote work for the right applicant. This helps you increase the size of your talent pool globally. By looking for candidates internationally, you may include a network of knowledgeable individuals spread out worldwide in your talent hunt, even if they are not nearby.




You don't have to confine remote work to specific job functions within your organization. Remote internships are a popular way for businesses to find top talent globally. These young professionals can be the ideal addition to your team and assist in attracting foreign talent for future long-term opportunities. Additionally, remote workers report greater levels of job satisfaction and decreased stress.




Using the vast array of collaboration technology currently available makes it simple to bring on remote, international talent for your team. The range of productivity and technology available makes it simple to collaborate with people in different parts of the world using tools like digital whiteboards and shared documents. Collaboration amongst teams of remote interns and employees located worldwide is the way of the future of work. The recruiting efforts of a corporation must be on the cutting edge of this trend.
Expand your Network by Hosting and Attending Recruiting Events

If your business is seeking innovative hiring strategies, think about organizing or attending networking events to meet potential candidates. These are excellent opportunities to network with committed experts in your area to fill unfilled positions and internship positions in your company.




It's easy to identify applicants whose dedication stands out and who actively seek to advance their careers by networking at events like trade exhibitions and industry conventions. They support your efforts in passive recruitment by introducing you to potential applicants who might be the ideal fit for a future opening. Many colleges and universities host career fairs and networking events to connect potential employees with businesses. These can be great opportunities to get in touch with the incoming intern and assist your growing business.




Professional gatherings are becoming virtual to keep up with the adoption of digital work practices by more industries. You can build connections with a vast skill pool through these online gatherings.
Grow your Team and Hire International Applicants

Consider launching an internship program and accepting applications from international candidates if you are prepared to expand your recruiting efforts. These initiatives can help your organization attract top people from around the world in the future, in addition to filling current job openings. Furthermore, many internships result in full-time employment, simplifying future hiring processes.




If you wish to attract and retain top talents, you have to work on growing your current team, but that doesn't mean hiring more in-house HR employees only. You also have many feasible options, like IT recruitment outsourcing, as recruitment agencies can work with your existing HR team. Additionally, employing individuals from other countries would increase your chances of finding better talent.

What would the creative hiring strategy of your company be?

With the influx of pandemic shifting the weight towards the candidates, companies should be better prepared for not only attracting but even retaining the top talents, and this can be made possible by working with recruitment agencies like Collar Search that offers RPO, staffing, offshore recruitment, HR outsourcing, and HRMS technology services




These tactics can assist you in attracting and retaining top employees. Collar Search may help you connect with top talent worldwide, whether your recruiting initiative entails launching a new international internship program or virtually holding a recent yearly conference.




Contact us today to learn more about how working with Collar Search can help you successfully expand your staff in a global hiring market!